Lawn mowers don't just cut grass – Reducing the risks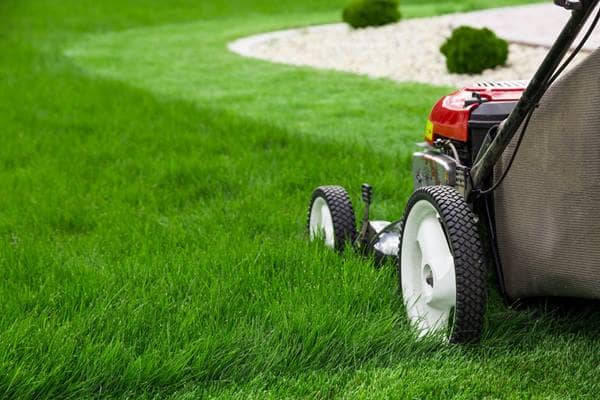 Claims involving lawn mowers reported to Markel often involve two outcomes that result in either a liability or property claim against a program. Objects thrown from lawn mowers frequently result in a liability claim when the object impacts a person or the property of another. Poorly maintained or overworked equipment can result in fire damage where the lawn mower is parked or garaged when it catches fire.


To reduce the likelihood of injury or loss involving your mower/tractor
Review the following Safe Operating Practices offered by the Consumer Product Safety Commission (CPSC) and John Deere:
Read, understand, and follow all instructions on the machine and in the manual(s) before starting. Maintain or replace safety and instruction labels, as necessary. Only allow responsible adults, who are familiar with the instructions, to operate this machine.
Clear the area of objects such as rocks, wire, toys, etc., which could be thrown by the blade(s). Be sure the area is clear of bystanders before operating. Stop the machine if anyone enters the area.
Do not mow in reverse unless absolutely necessary. Always look down and behind before and while backing.
Never direct discharged material toward anyone. Avoid discharging material against a wall or obstruction, as material may ricochet back toward the operator. Stop the blades(s) when crossing gravel surfaces.
Do not operate machine without the entire grass catcher, discharge guard, or other safety devices in place and working.
Slow down before turning. Use extreme care when approaching blind corners, shrubs, and trees, or other objects that may block your view.
Keep small children out of the mowing area, and in the watchful care of a responsible adult other than the operator.
Never carry passengers.
Never leave a running machine unattended. Always turn off the blade(s), set the parking brake, stop the engine, and remove the key before dismounting.
Disengage blade(s) when not mowing. Shut off engine and wait for all parts to come to a complete stop before cleaning the machine, removing the grass catcher, or unclogging the discharge guard.
Operate machine only in daylight or good artificial light.
Do not operate the machine while under the influence of alcohol or drugs.
Watch for traffic when operating near or crossing roadways.
Always wear eye protection when operating machine.
To help reduce the risk of accidental fire:
Extinguish all cigarettes, cigars, pipes, and other sources of ignition.
Never operate machine in a closed area. Never fuel the machine indoors.
Keep all nuts and bolts tight to be sure the equipment is in safe working condition.
Never tamper with safety devices. Check their proper operation regularly.
Keep machine free of grass, leaves, or other debris build-up. Clean up oil or fuel spillage and remove any fuel-soaked debris. Allow machine to cool before storing.
Never make any adjustments or repairs with the engine running.
Use only an approved gasoline container.
Never remove gas cap or add fuel with the engine running. Allow engine to cool before refueling.
Never store the machine or fuel container where there is an open flame, spark, or pilot light such as on a water heater or other appliances.
Never fill containers inside a vehicle or on a truck or trailer bed with a plastic liner. Always place containers on the ground away from your vehicle before filling.
Remove gas-powered equipment from the truck or trailer and refuel it on the ground. If this is not possible, then refuel such equipment with a portable container, rather than from a gasoline dispenser nozzle.
Keep the nozzle in contact with the rim of the fuel tank or container opening at all times until the fueling is complete. Do not use a nozzle lock-open device.
If fuel is spilled on clothing, change clothing immediately.
Never overfill fuel the tank. Replace gas cap and tighten securely.
Additional tips from the CPSC.
John Deere also offers a variety of tips and training resources to help support your mower and tractor safety efforts at their Customer Safety Guides website.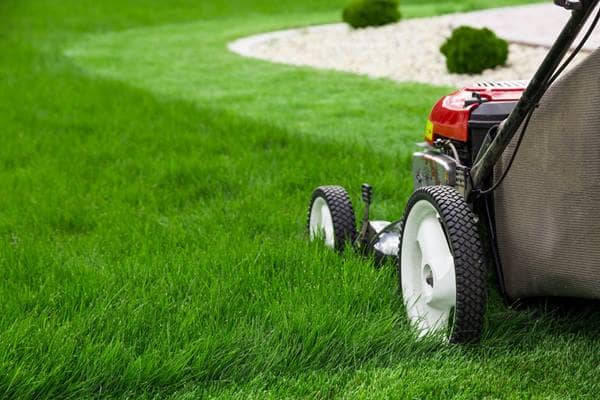 Was this helpful?