Tips when buying a new boat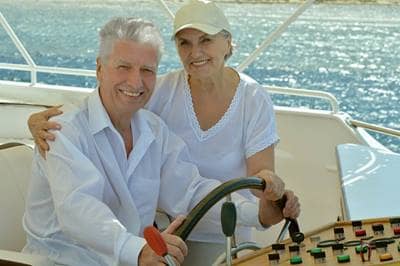 Are you thinking about a new boat?
If the answer to that question is a "heck yea" the good news is the time is right. There are many great buys out there and the economy has had no effect on the water, still wet as ever… If your concern is securing the financing, we are sure you are not the only one. It has been hard to avoid the news that banks just are not lending.
To get some clarity on it all, we were kind enough to get the answers from Mr. Dave Trostle, with Sterling Acceptance Corporation.
Markel: Tell us about Sterling Acceptance.
Dave: Sterling Acceptance is a financial services company that specializes in yacht and RV loans. We do business nationwide. The company was founded in 1987 by Karen Trostle who was a Vice President with Maryland National Bank overseeing their marine program nationwide. Karen Trostle is the President of Sterling Acceptance Corporation and also currently the President of the National Marne Bankers Association. In addition to our corporate office in Annapolis, MD we have offices in Florida and California.
Markel: Are loans on boats still being made?
Dave: Yes. There is cross section of nationwide and regional banks that are still very active in marine lending. What has changed is that the days of stated income or "no doc" loans, 100% financing, marginal credit scores and other risky lending practices have stopped. Those are the kind of things that help create the problems in the lending environment in the last two years and led to a contraction in the number of marine lenders in the marketplace. On the positive side, again there is a core group of marine lenders that are actively involved in marine lending and have based their business model on being there for the long term.
Markel: What do you suggest to get the ball rolling?
Dave: I highly recommend that a potential boat buyer put a pre approval in place. There is no cost to apply. We can keep the approval active for up to six months. The rate is good for 30 to 60 days depending on the lender. It will put you in a stronger position from a negotiating standpoint. I always suggest that you ask for the highest amount you think you might want to borrow initially versus going back and having to update the approval later in the process.
Markel: What do most marine lenders evaluate when reviewing an application for a loan?
Dave: They look at primarily four areas. Credit score, which needs to be a minimum of 680 to 700, liquidity, with most lender looking for one and a half to two times what the client is looking to borrow, net worth, which is a combination of liquidity and personal residence equity typically and debt to income ratios of 40 to 45 percent based on gross income as reported on a persons federal income tax return.
Markel: What is typically required for a down payment?
Dave: 15 to 20 percent is the standard down payment lenders are looking for now. There are programs under $100,000 that allow for down payments of 10%. Keep in mind that it is a simple case of, "pay now or pay later", when it comes to the down payment. Putting down 15 to 20% now will keep you ahead of the depreciation curve normally over the course of the loan so you have equity in the boat when you go to sell it.
Markel: If the buyer gets a great deal, because the seller had to sell quickly, can the down payment be reduced?
Dave: It normally does not affect the down payment requirements. What lenders are basing the down payment requirements on is based on the actual selling price of the boat and what the market will bear, not what the boat "should" be selling for.
Markel: At what boat age is a marine survey required?
Dave: Typically at three model years or older. An inspection may be required on a new boat and up to two model years old.
Markel: If a person knows that they want to buy a boat in the not too distant future, do you have any advice for them?
Dave: Again, as I stated in regards to the earlier question as to how to get started, put a pre approval in place. It enhances your negotiating position and should allow you to get a better deal being the seller and the broker know you are qualified to purchase the boat you are looking at.
Markel: Once a loan has been approved, what will typically be needed for the buyer to bring to the closing?
Dave: On a new boat the process is fairly simple. They will need funds for the balance of the down payment, taxes and any fees associated with the purchase of the boat such as Coast Guard Documentation and an insurance binder. With a used vessel once the survey has been completed that needs to be signed off on by the lender and the insurance carrier prior to settlement. Otherwise the process is the same.
Markel: Anything else a person should know when contemplating securing financing?
Dave: More in a general sense of buying a boat I recommend to lay out the parameters of what you want the boat to do for you, i.e. performance, comfort, accommodations to name a few. If you're looking at a sailboat, cruising versus race oriented and the tradeoffs involved. A person also needs to look at the ancillary costs ongoing as far as dockage, insurance, maintenance and overall cost of operation when preparing a budget.
If you would like more information on securing a loan to get the boat of your dreams, contact:
Dave Trostle
Vice President
Sterling Acceptance Corporation
800-525-0554
Email:dave@sterlingacceptance.com
www.sterlingacceptance.com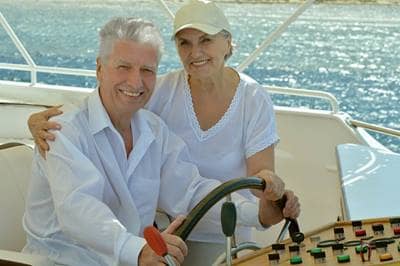 Was this helpful?
Policies as low as $100 per year.
Get a fast, free online quote today and get the protection and peace of mind you deserve. Plus, save up to 35% with our discounts.
Or call +1.800.236.2453 to speak with a boat insurance specialist.