Hurricane Preparation for Boats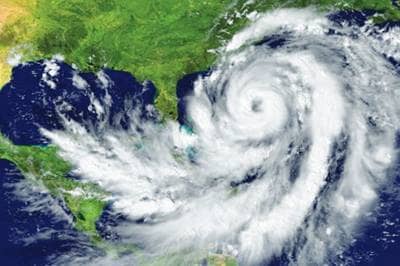 It is never too early to think about storm preparedness, but it can be too late if a storm develops quickly and you are unprepared. Hurricane season is considered to be from June 1- November 30; however, we know storms can come early or develop later in the season. To help protect your boating season, this article will help you develop a plan to avoid or mitigate damage and not have a boat that is in a long line for repair.
What to do to prepare your boat for a hurricane:
Review your insurance policy to ensure you are aware of any policy requirements and conditions. If you need to haul your boat, secure a hurricane haul out contract in advance, as marinas with capabilities to haul will be in high demand and will likely not be able to assist you without a contract in place. If you are on a trip, plan ahead and contact facilities that can accommodate your boat at your destination as they may have a lot of their own clients and transients to handle. If you need to get past drawbridges, make sure they will be operational as some state laws do not allow operation during evacuations during or prior to a storm.
All pertinent documentation (registration identification, insurance policy, marina agreements) should be in one location and accessible, along with contact information for local authorities. A quick inventory of vessel equipment, along with video/pictures should be taken to document your equipment before the storm. This will assist you, the surveyor, and your insurer to bring any claim to a quicker resolution.
Have your plan documented. In the wake of a major storm, stress levels will be high and you will have a lot to prepare. If it is writing, you have a quick check list of all the things you will need to do.
Additionally, you should review your marina storage or slip agreement so there is no question as to your responsibility during and after a storm.
In the event of a storm, you should:
Remove all gear, such as canvas and frame, outriggers, sails, dinghies, cushions, etc.
All wheels, tillers, booms, and other equipment which can move during severe weather should be lashed down.
Hatches should be sealed with duct tape.
Clear bilges and test your bilge pumps.
Clean and clear deck drains.
Batteries should be fully charged.
Top off your fuel.
In most cases, it is safer to have your boat hauled prior to a hurricane with the proper precautions made. Boats should be blocked with all jack stands supported by plywood and lashed or chained together and the drain plug removed.
Trailerable boats should be located on high ground. Trailers should be checked and any repairs made well in advance of the storm. Trailer should be blocked and boat lashed to trailer, which should be secured to anchors screwed into the ground, trees, or any other secure structure. All efforts should be made to haul any boats with low freeboard, such as high performance boats or open boats, as these do not handle heavy weather as well as boats with higher freeboard.
Have a capable friend that can assist you if you are unable. Be sure they have seen your written storm plan. If you are planning on relying on the marina to assist – don't! They will be busy preparing the marina.
If it is necessary for boat to remain afloat, the following precautions should be made. All dock lines should be doubled with chafe gear installed at all areas of contact and extra fenders or fender boards should be deployed.
Finally, check your neighbor's boats to see if there are any obvious problems which could affect yours. Notify the yard and/or boat owner of these issues prior to the storm.
After the storm
It is the owner's responsibility to mitigate any further damage from occurring, including but not limited to:
Pickling the engines if submerged (drain and fill with diesel or kerosene).
Cover broken windows, damaged hatches, or openings in the hull.
Retain all invoices to present to your insurance carrier if a claim is to be made.
A little effort can save you a lot of grief if a hurricane should occur, but keep in mind that your personal safety is infinitely more important than your boat, which is replaceable. Be safe and enjoy your boating season.
This article was written by Captain John Lowe, Vice President of Public Relations for SAMS. John resides and works in the Greater New York City area. The Society of Accredited Marine Surveyors SAMS, established in 1986, is an organization of Professional Marine Surveyors. SAMS members are required to up hold continuing education in the Marine field as well as a strict Code of Ethics. Markel Marine partners with SAMS for both Condition and Value and Damage Surveys.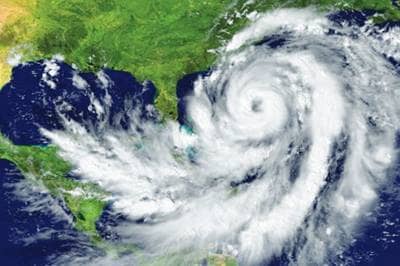 Was this helpful?
Policies as low as $100 per year.
Get a fast, free online quote today and get the protection and peace of mind you deserve. Plus, save up to 35% with our discounts.
Or call +1.800.236.2453 to speak with a boat insurance specialist.