Poker run safety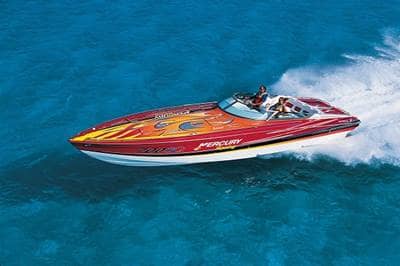 As a performance boat owner, you may have participated in a poker run, or at least thought about how much fun it would be to run your boat with your friends while enjoying the sun with hopes of winning the big prize. In recent years, there has been an increased focus on safety - and rightly so, unfortunately there have been a number of accidents that could have been prevented. While you know your skills and the care you have put forward to ensure that you and your boat are well prepared– do you know that the same about the boat you are about to overtake or run with?
We thought it would be helpful to interview Bob Teague, owner of Teague Custom Marine and get his perspective about safety aspects of participating in a poker run.
Markel: Bob, for those of you that do not know you, tell us about your marine background and how long you have been participating in poker runs?
Bob: I have been involved in all aspects of performance boating and racing for nearly 40 years. I am a several time World and National Champion Racer in Offshore and Grand National Endurance racing. I have participated in the setting of several endurance and speed records. My business, Teague Custom Marine Inc., caters to all areas and types of performance boating including poker runs. I am an active sponsor of poker run events that benefit charities. I am the chief boat tester and Technical Editor for PowerBoat Magazine. I have been involved in testing boats for Powerboat Magazine since the early 1970's with the emphasis on improving quality and safety of boats available to the performance boating public
Markel: If a boat owner has not participated in a poker run, what should they do to ensure they choose a well run poker run with appropriate safety measures in place?
Bob: A good measure of a poker run that is focused on safety is that rules are enforced, the event is insured, and proof of insurance is a requirement of entry. Since a poker run is in essence a boating regatta, or rally on the water, choose an event that caters to all types of boats where there is no recognition for the "first boat to the card stop."
Markel: Over the last few years, we have heard that there have been a number of changes in how the events are run, for instance discontinuing the usage of the green flag start – what significant changes have you seen?
Bob: It is simple: Where there is no start, there can be no finish. In order to control congestion, larger poker run events should break boats up into manageable starting groups. I am currently the title sponsor of three poker run events. At the Desert Storm event, starting groups are staggered in order to control congestion. The boats in each group are assigned a safety lead boat that they must stay behind until a certain spot is reached on the lake. At that point, they can proceed at safe speed adhering to the rules of the road. At the other two events which are the Big Cat Poker Run in Discovery Bay and the Monster Bash in Havasu, the participants leave to go to the card stops at their leisure after attending the mandatory driver's meeting. This method works well and allows boaters to pick friends to spend the day on the water. Well run events also employ safety and patrol boats to ensure the entrants are boating safely.
Markel: Many boats will be trailered a long way before they arrive at the Poker Run. What do you recommend they do to inspect their boat?
Bob: It is important to keep your boat in good operating condition at all times. Then when you are running your boat, don't abuse it. You will always have more fun if you are able to run the entire event and bring everything home in one piece. Regardless of how far you may have gone to get to the event, always look over your engine compartment and drives to ensure that there are no conditions that could cause problems during the event.
Markel: When you are running at speed, things happen quickly. Do you recommend that all participants wear life jackets and if so, do you recommend a certain type?
Bob: Life jackets should always be worn by all occupants in your boat when running a speed. It is important to choose a life jacket that will not come off is you enter the water at speeds. Suspender type jackets offer no impact protection and are not really designed to stay on an ejected occupant of a high speed boat. The typical "Coast Guard" approved orange life jackets that you can buy at the marine store are not adequate. Life jackets, such as the performance jackets manufactured by Lifeline are the best and safest choice.
Markel: What are a few things that a person participating in a poker run should know to ensure a safe and enjoyable event?
Bob: It is important to know and never exceed the capabilities of your boat in accordance to the conditions. It is equally important to understand your abilities as an operator and never exceed the level of either. If you are a rider in a boat, do not be afraid to tell the driver if you are uncomfortable with the speed or conditions. And, as the operator of the boat, never operate your boat beyond the comfort level of the least comfortable occupant. It is important to remember that we are sharing the water at all times with other participants as well as people that are clueless that an event is even happening. Ultimately, keeping safety in the forefront of your mind, and boating courteously is the key to ensuring the event is enjoyable for everyone. Last but not least, save drinking alcohol until your boat is safely put away and then let the party begin.
Remember: Poker runs are performance boating regattas… They are not races.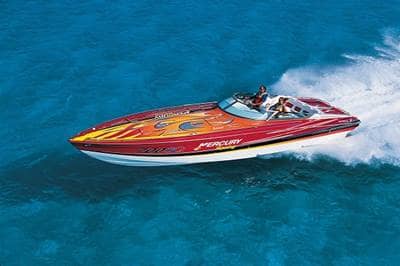 Was this helpful?
Get the protection and peace of mind you deserve.
Find a Markel Specialty marine agent and get a free, no-obligation quote today.