Tres Martin High Performance Boat School Training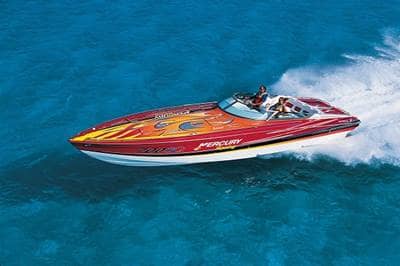 Given the recent technological advances in hull design, boats are now able to achieve speeds not seen ten years ago. With these advances, many operators did not have the skills necessary to safely operate their boat and many horrific accidents have occurred that could have been avoided with the appropriate level of skill and boat set up.
My interest in the boating industry began in the late 1970's. By the mid 1980's, that interest had advanced into racing boats. To date, I have over 50 victories under my belt, including four National and four World Championships. I have spent countless hours on balancing, setting up and providing the research and development that goes into making a boat handle properly. While I have many wins under my belt, the goal of our training program is not to make you a racer; it is to provide you with the knowledge and skills to make you handle your performance boat safely.
Ever wonder how far performance skill based training goes to save lives? Just recently I performed training for a new performance boat owner. Four weeks after he took the course he sent me an e-mail with a picture of a major deficiency. The picture revealed a crack on the steering clevis end to the tie bar. During the course he learned the importance of doing a pre-run inspection and what to look for before you take out your boat for a run. This inspection could have saved his, his passengers, or another boater's life.
As I teach the course, we focus on three major areas that can create trouble at speed:
New hulls have multiple contact surface areas creating complex handling at speeds and require knowledge and skill to turn safely.
Unrecognized signs of trouble.
Most drivers do the opposite of what is needed putting them in even greater danger.
The course is not just for beginners. Often seasoned performance boaters come into the classroom thinking they have all the answers and they find out they have had many dangerous tendencies that put them and their passengers at risk. I often hear "I have encountered that" or "my boat does this and I did not know why". During the course, students learn how their boats work, the hydrodynamic forces that come into play and most of all the feedback their boat is trying to provide. If you do not know what your boat is telling you, you are at risk!
High Performance boats are more complex today than ever, and require type specific training. Our course will teach you the techniques and skills to properly control your boat. Plus, Markel offers a discount for course completion. Contact us at 352.620.8737 to learn more or to schedule your training session.
Tres Martin
Instructor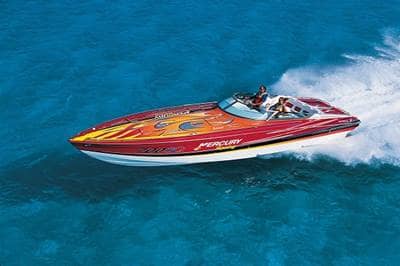 Was this helpful?
Get the protection and peace of mind you deserve.
Find a Markel Specialty marine agent and get a free, no-obligation quote today.