Keep valuables safe on your boat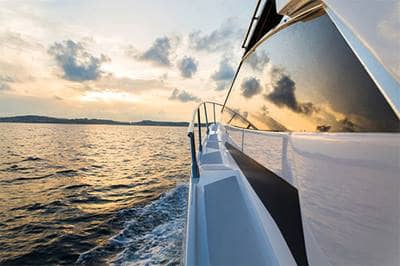 Purchase waterproof floatable bags
There are many great waterproof bags on the market today. You may want to get a few different kinds such as a large waterproof bag for extra clothes and towels, a waist bag to keep IDs, and cash close and a smartphone bag. The features you will want to consider are:
The bag is constructed of 100% waterproof material and can hold up against a quick submersion, should it fall overboard.
Floatable - most bags need to be filled partially with air to float.
Look for a material, such as polyester or heavy duty vinyl that will keep your valuables safe from dirt, dust, and sand.
Durability - difficult to tear, rip, or puncture.
Lightweight - so that it is easy to carry.
Easy to wipe clean, because boating can get messy with sand and mud.
For smartphone use, there are clear bags that are touch screen responsive, which allows you to take photos, videos, and text.
Shoulder strap - a comfortable way to carry a large bag.
Store your valuables out of the way while on the boat
On many boats there is storage under the helm. This is a great place to put your valuables so they don't fall overboard. You could also buy a standalone glove box/storage locker designed for boats. This will allow you to place small items in the box. You may also have seats that double as storage within them.
Invest in a portable outdoor safe
A portable safe is a perfect solution for storing valuables when you are swimming or away from your boat. Choose a safe that can be easily secured to the boat and has a programmable lock, so you don't have to worry about carrying the key.
Conclusion
We hope these tips help guide you in keeping your valuables safe on a boat, so you can have an enjoyable experience out on the water. For further protection on the water, protect yourself (and your boat) with Markel boat insurance. Markel offers specialized boat insurance that protects you if there is damage to your boat, or if you become legally liable for someone else's injuries or property damage due to a boating accident
Find a licensed Markel Marine agent in your area, and start protecting your valuables and your boat today!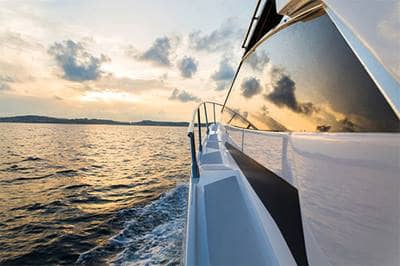 Was this helpful?
Policies as low as $100 per year.
Get a fast, free online quote today and get the protection and peace of mind you deserve. Plus, save up to 35% with our discounts.
Or call +1.800.236.2453 to speak with a boat insurance specialist.