Best online weather resources for boaters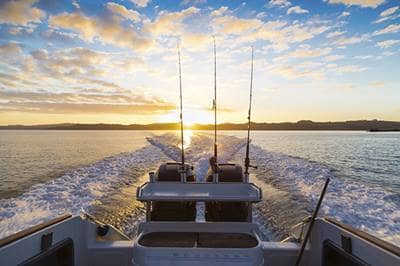 Top Marine Weather Websites
NOAA Marine Weather – The National Oceanic and Atmospheric Administration (NOAA) Marine Weather tells the daily weather, storm warnings, and climate monitoring. You can also view wind and wave charts.
The Weather Company owns some of the top weather resources on the web that provide detailed real-time weather and forecast information for around the globe, including:
The Weather Channel – in addition to real-time forecasts this website includes the day's top weather stories and expert insights.
Weather Underground – operates independently from The Weather Channel. It is largely made up of a community of weather enthusiasts from all over the world, in addition to its own expert meteorologists. The community shares blogs, photographs, and real-time weather. One of its best features is Wundermap, which is a customizable, full-screen weather map that can be drilled down to local details.
Intellicast Weather – outdoor enthusiasts rely on this website for detailed weather and forecast information around the globe. Features include: surface maps, charts, satellite imagery, and recreational outlooks.
Accuweather – up to the minute forecast on current conditions for local to international areas with world-class weather radar. Includes customized content and engaging video presentations.
Passage Weather – specializes in sailing weather forecasts. The website provides 7-day wind and wave forecasts to help sailors with their passage planning and weather routing. Before and during deliveries, ocean races, regattas, cruises, and all other types of offshore passages, the website has your whole route covered. The site's sailing weather forecasts are derived using data from the most trusted and reliable weather sources.
FishWeather – is a great place to check the weather, especially if you plan to do a little fishing. This weather resource provides accurate, short-term, real-time reports on wind speed and direction. You can also get general weather forecasts. It provides radar and satellite images. The website offers free and paid memberships based on the level of information you may require.
PredictWind – many sailors' go-to weather app that provides two comparative forecasts so you can be confident in what to expect with the weather when out on the open water. The website offers free and paid packages based on the type of information you are looking for.
We hope these online weather resources help you safely plan your next boat trip. For further protection on the water, be sure to check out Markel boat insurance. Markel offers specialized boat insurance that protects you and your boat on (and off) of the water.
Find a licensed Markel Marine agent in your area, and start protecting your boat today!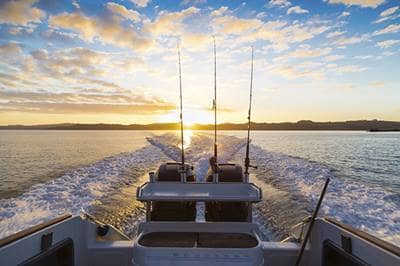 Was this helpful?
Policies as low as $100 per year.
Get a fast, free online quote today and get the protection and peace of mind you deserve. Plus, save up to 35% with our discounts.
Or call +1.800.236.2453 to speak with a boat insurance specialist.