Ambulance specific safety programs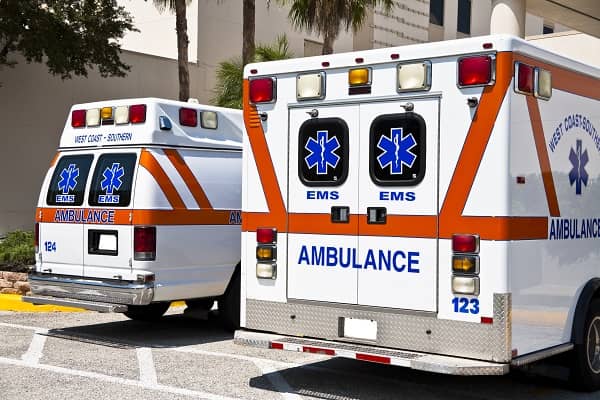 One of the difficulties encountered when promoting loss control practices and safety programs in the ambulance industry is the inherent reluctance of practitioners to give credence to concepts generated outside the realm of EMS. Fortunately, in 2013 the National EMS Culture of Safety Strategy was published. This influential event was followed in 2015 by the formation of the National EMS Safety Council (NEMSSC). In addition to the National Safety Council and the Center for Patient Safety, the following well-known EMS agencies are members: AAA, ACEP, AAMS, NAEMSE, NAEMSP, NASEMSO, NEMSMA, NREMT and NAEMT. The council advisor is NHTSA's Office of EMS. The NEMSSC's goals are to "ensure patients receive emergency and mobile healthcare with the highest standards of safety" and "promote a safe and healthy work environment for all emergency and mobile healthcare practitioners." Take a moment to think about the language. It is clear that the ambulance industry is in a transition characterized by an ever-expanding scope of service. Our interventions are not confined to strictly emergency medical services. In order to keep practitioners, patients and the general public safe we must have an organized structure which gives us the skillset and tools to recognize risk, assess its severity, and remove or mitigate it.
The NEMSSC uses the following goals to give us a starting point: "Develop practical ways to implement the recommendations included in the National EMS Culture of Safety Strategy; Review the latest information, research the best practices on EMS patient and practitioner safety; Develop and publish consensus statements on the issues of EMS patient and practitioner safety; Raise awareness of the importance of EMS patient and practitioner safety within the EMS industry; and, Identify additional steps that the EMS industry can take to improve patient and practitioner safety."
In order to facilitate this process, in October of 2017 the NEMSSC published the "Guide for Developing an EMS Agency Safety Program". NEMSSC described the guide as "A roadmap for EMS agencies to develop and implement a comprehensive workplace safety program customizable to their agency, type, size and needs."
The "Guide" has over 160 pages of useful information. It contains specific steps and guidance for developing policies and protocols with sample protocols, job descriptions (for a variety of service sizes and structures), and educational resources. Don't think that this is just for big services. Remember, the occurrence of line of duty deaths is not related to call volume. Every service must be safe and financially sound. This creates an environment that improves employee satisfaction and decreases burnout. The six chapters are what you might anticipate: facility safety and security, vehicle operator safety, scene safety, infection control, personal health and safety, and patient safety. The introductory chapter "What is an EMS Safety Officer? Roles and Responsibilities" is a clarion call for every service to identify and educate a safety champion.
Current professional standards in the ambulance industry do not allow us to hire somebody with a "patch and a pulse" or promote individuals to management or training positions based solely on tenure and the absence of disciplinary issues. The same caveats apply to safety. Not all services have the resources to support a distinct safety position. However, each service should have a person trained, academically prepared, and enabled to implement requisite safety/loss control activities. The title this person carries should provide evidence of adequate operational and administrative skills. It must have enough stature and authority to garner support from every facet of the organization.
Look at the job descriptions in the "Guide". Tailor them to your organization. Collaboratively find the person with the necessary skillset or the ability to acquire it. A good place to begin formal safety training is the NAEMT Safety Course. Attendance at events such as the annual EMS Safety Officer Program held at EMS Expo or the National EMS Safety Summit in Colorado is quite helpful. There are many safety focused events at national meeting and seminars. Membership in professional organizations provides access to information that identifies current and potential safety issues and methods for dealing with them. A recent article in "NAEMT News" recommended that Safety Officers pursue healthcare safety certifications. Pertinent web addresses are listed in the references.
Orchestras staffed by professionally trained musicians reading a musical score require a conductor for successful performance. If such guidance is required in an exquisitely controlled environment, how can we be safe in the unpredictable world of medical transportation without leadership dedicated to safety?
Beginning with this issue, "Vitals" will be published monthly.
---
References
What is an EMS Safety Officer?, NAEMT News, Winter 2018

Guide for Developing an EMS Agency Safety Program, National EMS Safety Council. naemt.org/initiatives/ems-safety/safety-resources. Accessed January 19,22,24,26, 2018

Certified Professional in Patient Safety npfs.org

Certified Healthcare Safety Professional ibfcsm.org/chsp.php

Certified Professional in HealthCare Risk Management

www.ashrm.org/education/cphrm.dhtml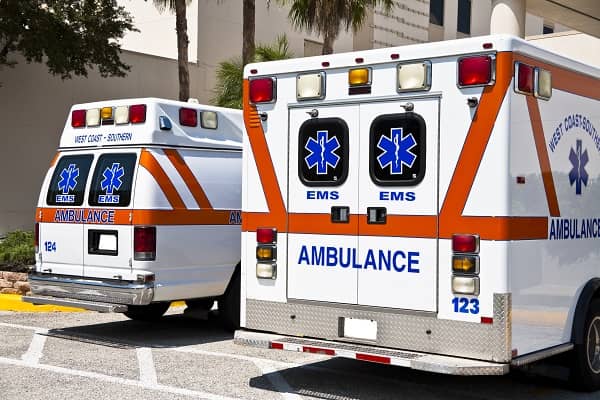 This document is intended for general information purposes only, and should not be construed as advice or opinions on any specific facts or circumstances. The content of this document is made available on an "as is" basis, without warranty of any kind. This document can't be assumed to contain every acceptable safety and compliance procedures or that additional procedures might not be appropriate under the circumstances. Markel does not guarantee that this information is or can be relied on for compliance with any law or regulation, assurance against preventable losses, or freedom from legal liability. This publication is not intended to be legal, underwriting, or any other type of professional advice. Persons requiring advice should consult an independent adviser. Markel does not guarantee any particular outcome and makes no commitment to update any information herein, or remove any items that are no longer accurate or complete. Furthermore, Markel does not assume any liability to any person or organization for loss or damage caused by or resulting from any reliance placed on that content.
*Markel Specialty is a business division of Markel Service, Incorporated, the underwriting manager for the Markel affiliated insurance companies.
© 2023 Markel Service, Incorporated. All rights reserved.
Was this helpful?