Are you prepared to deal with medical device and drug recalls?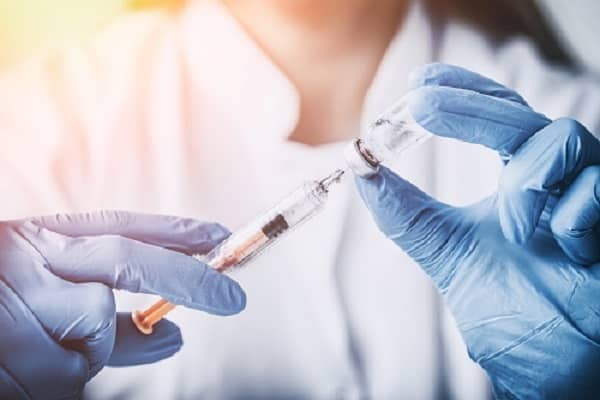 So far this year the FDA has issued over 40 medical device recalls. Infusion pumps, fluid warmers, implantable cardioverter defibrillators, endotracheal tubes, automatic transport ventilators, syringe administration sets, LifePak 15 monitor defibrillators (2/27/19), sterile saline, sterile water, and test strips to monitor the effects of warfarin are among those that require attention. What about FDA drug recalls? The FDA issued recalls for Ibuprofen concentrated oral suspension, losartan potassium, losartan potassium hydrochlorothiazide (HCTZ), Ibersartan, Ibersartan HCTZ, Rhino 5 K capsules, Vecuronium bromide for injection, Ceftriaxone for injection, amlodipine valsartan, and Valsartan HCTZ. Do you have a system in place to identify which devices and drugs your system uses that have been subject to recall? Could any of these recalls impact the way you need to evaluate and treat patients? Could you and your family be personally affected by recalls? Think about why recalls occur.
The purpose of a recall is to remove or correct products that the FDA considers in violation of the law. The recall is usually done by the manufacturer after negotiation with the FDA.
When a recall is begun, the subsequent evaluation of the health hazard considers the following:
Have any diseases or injuries occurred from use of the product?

Could use of the product in existing conditions create a health hazard?

Which populations (children, surgical patients, the elderly, and others) would be exposed to a hazard with the use of the product?

How serious is the hazard?

How likely is the hazard to occur?

What are the immediate and long-range consequences of the hazard?
Recall classifications
Once these and other considerations are made the FDA assigns the recall a classification. Class I recalls are the most serious. There is a reasonable probability that use of or exposure to a product will cause serious adverse health consequences or death. Class II recalls are used when the adverse effects are temporary or medically reversible or the probability of serious adverse effects is remote. Class III is used when adverse health consequences are not likely to occur.
Medical device classifications
The range of medical devices is staggering. The FDA has classified about 1,700 generic device types. They are grouped into 16 medical panels and assigned to a regulatory class. There are three classes of medical devices. Unlike recall types, the higher the medical device class the greater the potential for harm. Class I medical devices have low to moderate risk for the patient or user. Examples include: enema kits, elastic bandages, manual stethoscopes, and bedpans. About 47% of medical devices fall into this category. Class II medical devices pose moderate to high risk, account for around 43% of medical devices, and include items like powered wheelchairs and pregnancy test kits. Are you surprised that a powered wheelchair is classified as a moderate to high risk medical device? About 10% of medical devices are Class III which pose a "potentially unreasonable" high risk to the patient or user. They are usually life support or life sustaining devices, like implantable pacemakers, but breast implants are also Class III.
Recall notifications and procedures
You can subscribe to receive medical device and drug recalls on the FDA website. Go to the website and determine if you've missed anything listed in the first paragraph. There should be policies, procedures, and designated individuals to address recall issues. I have recently received reports that paramedic shortages are so severe that services are not able to staff units. One provider was required to idle half their fleet. This may create a market for used medical devices. When buying them, make certain that you are compliant with all legal requirements. Check with local legal counsel. Any biomedical devices should be properly labeled. Determine if the product remains under warranty. Licensed biomedical engineers should inspect and refurbish, as necessary, any device before it is used on a patient. Remember a powered wheelchair is a Class II medical device. Note that spine boards, cots and the like have a "useful life".
References
FDA Regulation of Medical Devices, Congressional Research Services Report for Congress
FDA General Controls for Medical Devices http://www.fda.gov/MedicalDevices Accessed August 30,2019
BMP Medical, "What's the Difference Between (sic) the FDA Medical Device Classes?", https://www.bmpmedical.com Accessed September 3, 2019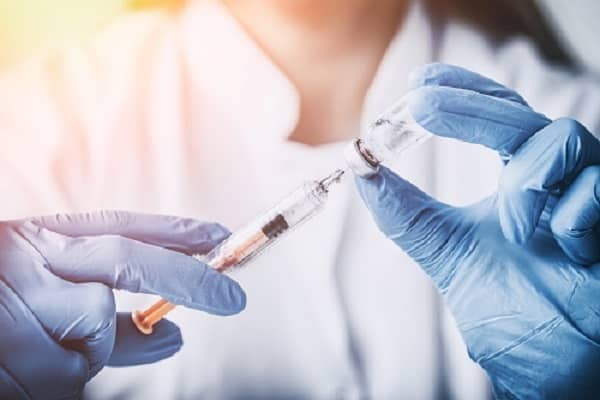 This "document" is intended for general information purposes and should not be construed as advice or opinions on any specific facts or circumstances. The content of this document is made available on an "as is" basis, without warranty of any kind. This document cannot be assumed to contain every acceptable safety and compliance procedure or that additional procedures might not be appropriate under the circumstances. Markel does not guarantee that this information is or can be relied on for compliance with any law or regulation, assurance against preventable losses, or freedom from legal liability. This publication is not intended to be legal, underwriting, or any other type of professional or technical advice. Persons requiring advice should consult an independent adviser or trained professional. Markel does not guarantee any particular outcome and makes no commitment to update any information herein, or remove any items that are no longer accurate or complete. Furthermore, Markel does not assume any liability to any person or organization for loss or damage caused by or resulting from any reliance placed on this content.
Markel® is a registered trademark of Markel Group Inc.
© 2023 Markel Service, Incorporated. All rights reserved.
Was this helpful?