Arrive Alive & Do No Harm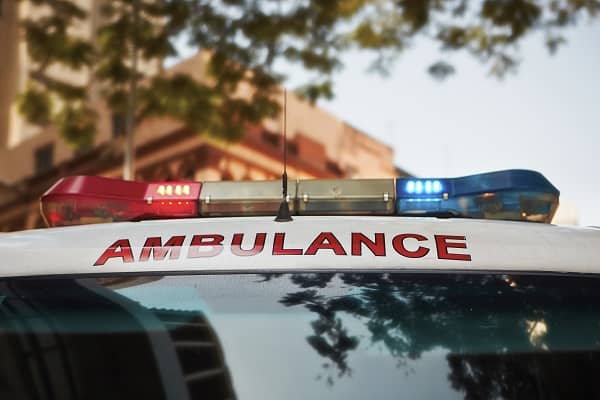 The importance of safety training
While a great deal of training takes place in the EMS industry, most personnel training does not center around "safety topics". This void represents the problem at hand. Poor training or a lack of mentality for safety can ultimately lead to problematic claim results and high premiums. This is the reason why Arrive Alive and Do No Harm is an essential element to any EMS organization's overall training curriculum. Arrive Alive and Do No Harm can be licensed for use by your service. This interactive online training tool is designed to address the common risks associated with both the emergency and non-emergency transportation industry.
The Arrive Alive & Do No Harm advantage
It's interactive! Nothing like reading boring text or watching canned video.
Use of graphics and real live video makes the learning experience interesting and engaging.
Suitable for new hires, existing workforce and for remedial training purposes.
Individual participation in the program is very easy to track.
Cost effective, only $300 for a 12-month license regardless of company size!
Possible CEU credits available for participation.
Content produced by EMS industry veterans.
Internet based.
Mike Szczygiel is Markel's Senior Loss Control Specialist for the medical transportation division, and is in charge of the implementation of multiple safety initiatives, including Vitals newsletter and Arrive Alive & Do No Harm. Mike welcomes your input regarding topic selection and other issues pertinent to your organization's safety needs. If you have any questions or comments about Markel's safety resources for medical transportation, please contact Mike Szczygiel.
Mike Szczygiel
Senior Loss Control Specialist
Meszczygiel@markelcorp.com
888-969-8033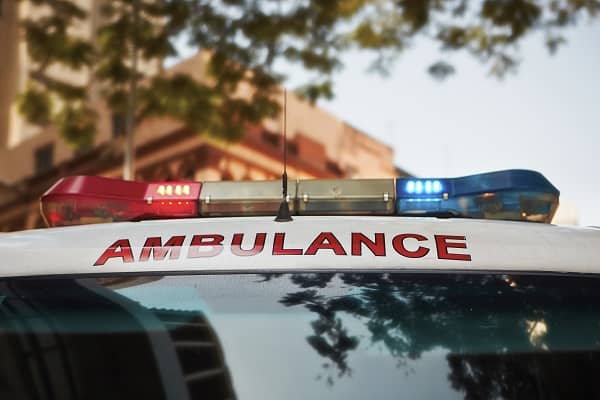 Disclaimer
This informational training program is offered through your employer. The information training program offers suggested guidelines and recommendations to enhance safety operations specific to the medical transportation industry work environment.
The information contained in this computer based training program is being accessed through the Insure Learn Online Learning Portal (OLP ) and was obtained from sources believed to be reliable by Insure Learn, Inc. This informational training program was not endorsed, developed, researched, produced or made on behalf of the Markel Corporation or any of its affiliate insurance companies "Markel". Insure Learn, Inc. developed this material for purchase and for registered users of their site. Markel makes no representations or warranties of any kind, express or implied, about the completeness, accuracy, reliability, suitability of this training material. This training is informational only and does not replace certified or state mandated training or the training prescribed by your employer or your employer's risk manager. Markel is not responsible for viruses, malware or other computer related malfunctions that may result from use of the OLP. When using the OLP you are subject to their Terms and Conditions.
This informational training program does not provide drivers education, practical or professional medical or legal advice and is not intended to replace your employer's policies, procedures or regarding driver education, passenger transportation safety, risk management, medical or legal control directives.
Markel will not be liable for any loss or damage including without limitation, indirect or consequential loss or damage, or any loss or damage whatsoever arising any matters discussed in the informational training program. Any reliance on the Insure Learn, Inc. informational training program is done at your own risk.
Always follow federal, state and local laws and regulations regarding your employment activities.
Contact your employer with any concerns or questions regarding this informational training program.
Click here to agree and access Arrive Alive & Do No Harm
This document is intended for general information purposes only, and should not be construed as advice or opinions on any specific facts or circumstances. The content of this document is made available on an "as is" basis, without warranty of any kind. This document can't be assumed to contain every acceptable safety and compliance procedures or that additional procedures might not be appropriate under the circumstances. Markel does not guarantee that this information is or can be relied on for compliance with any law or regulation, assurance against preventable losses, or freedom from legal liability. This publication is not intended to be legal, underwriting, or any other type of professional advice. Persons requiring advice should consult an independent adviser. Markel does not guarantee any particular outcome and makes no commitment to update any information herein, or remove any items that are no longer accurate or complete. Furthermore, Markel does not assume any liability to any person or organization for loss or damage caused by or resulting from any reliance placed on that content.
*Markel Specialty is a business division of Markel Service, Incorporated, the underwriting manager for the Markel affiliated insurance companies.
© 2023 Markel Service, Incorporated. All rights reserved.
Was this helpful?