Distracted driving is getting worse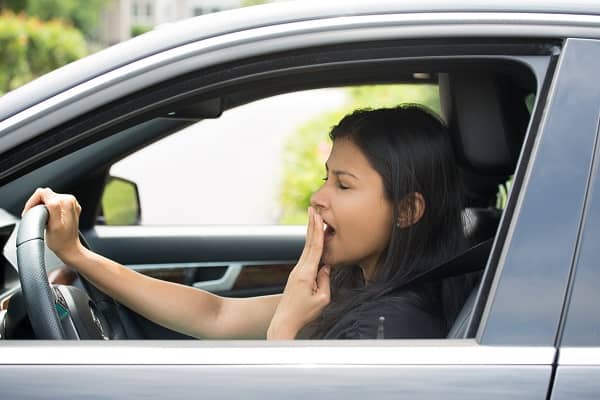 In the first six months of 2016 traffic-related fatalities were up 10.4%. Some cite distracted driving as the reason. The definition of distract is to turn aside, to draw or direct to a different object or in different directions at the same time, and to stir up or confuse with conflicting emotions or motives. Another way to think about this is distracted drivers do not possess situational awareness.
In Crew Resource Management by LeSage, Dyer and Evans, situational awareness is defined as the extent to which an individual's understanding of the immediate environment mirrors reality. Understanding implies that the individual is processing information, making predictions about what will occur, and choosing an appropriate course of action. Think about the information you must process to make a driving decision about what is the appropriate course of action. That decision translates into the selection of a driving behavior. We've all seen the computer acronym GIGO or garbage in garbage out, and what happens when inaccurate data is processed. We could have a complete absence of data required to properly choose a driving behavior. This faulty decision making process could create NIPD, nothing in people dead. When we poorly construct our decisions there are times in which, by happenstance, there is no bad outcome.
The Fatality Analysis Reporting System data for 2013 indicate there were 30,057 fatal crashes in which 32,719 people were killed. In 2,910 of fatal crashes in which 3,154 people were killed, 14% were coded as using a cellphone. The proportion of crash-related cellphone use is thought to be under-estimated due to the prevalence of cellphone use in the general population. There are other distractions or secondary behaviors that have been observed include:
Reaching for object
Interacting with PDA
Eating or drinking
Interacting with other electronic device
Interacting with passenger
Smoking
Talking, singing, and/or dancing alone
Reading

Adjusting radio or climate control
Writing
Interacting with moving object
Personal hygiene
Holding object in lap or hand without interacting
Interacting with pet
Looking at something outside the vehicle
Research on brain activity has shown the following effects of various distractions:
37% reduction in brain activity associated with spatial process when driving while listening to headsets
50% decrease in brain areas associated with information processing while talking on a cellphone
Amount and quality of scanning the roadway lower with cognitive distraction
67% of drivers reduced scanning when distracted
Note that if you are not paying attention to driving you are more dangerous than a distracted driver. Your attention does not need to be drawn to a different object or in different directions. As we expand the role of prehospital providers into the public health arena via Community Paramedicine/Mobile Integrated Healthcare, it is hypocritical if we do not mitigate the public health hazard created by our unsafe driving.
---
Reference:
"Mitigating cognitive distraction and its effects with interface design and collision avoidance systems." NHTSA Cognitive Distraction Forum, Washington, D.C., May 12, 2015, Ian Reagan, Ph.D.
'What does research on cellphones and driving tell us about cognitive distraction?" Life Savers Annual Conference, Lake Buena Vista, Florida, June 16, 2012, Anne T. McCarthy, Ph.D.
"Searching for answers to the problem of distracted driving." Joint Meeting of Drive Smart Virginia and ASSE Colonial VA Chapter, Ruckersville, VA, April 21, 2015, David Kidd, Ph. D.
Webster's New Collegiate Dictionary, C.G. Merriam Company, Philippines, 1977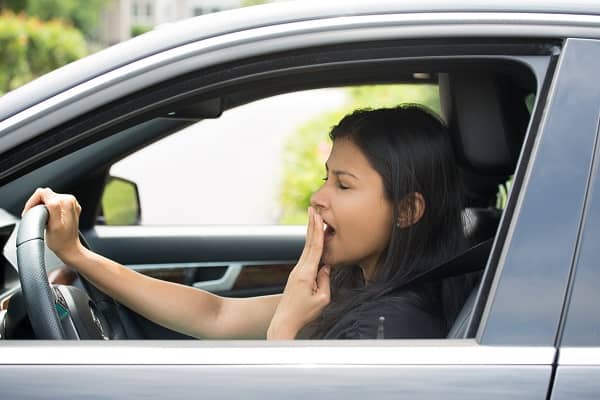 This document is intended for general information purposes only, and should not be construed as advice or opinions on any specific facts or circumstances. The content of this document is made available on an "as is" basis, without warranty of any kind. This document can't be assumed to contain every acceptable safety and compliance procedures or that additional procedures might not be appropriate under the circumstances. Markel does not guarantee that this information is or can be relied on for compliance with any law or regulation, assurance against preventable losses, or freedom from legal liability. This publication is not intended to be legal, underwriting, or any other type of professional advice. Persons requiring advice should consult an independent adviser. Markel does not guarantee any particular outcome and makes no commitment to update any information herein, or remove any items that are no longer accurate or complete. Furthermore, Markel does not assume any liability to any person or organization for loss or damage caused by or resulting from any reliance placed on that content.

*Markel Specialty is a business division of Markel Service, Incorporated, the underwriting manager for the Markel affiliated insurance companies.
© 2022 Markel Service, Incorporated. All rights reserved.

Was this helpful?