Does marijuana confuse you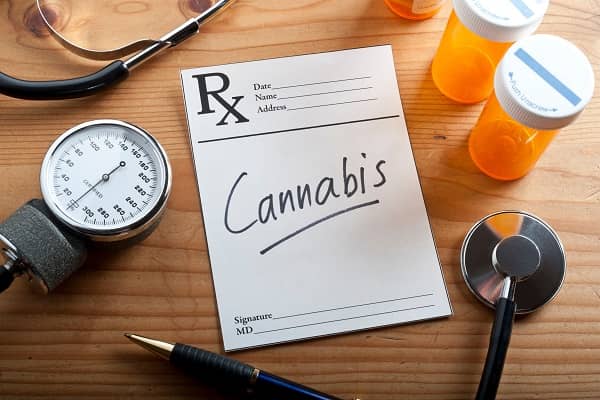 The Workers Compensation Research Institute published a study last May that was based on 264,000 workers' compensation claims. The study population was in 25 states. There were 1.5 million prescriptions associated with the claims. In most states 65% to 85% of the injured workers received narcotics for pain relief. In what was defined as a "typical" state, the "average" worker received 1,800 milligrams of morphine-equivalent narcotics per claim. Claimants in New York and Louisiana received greater than 3,600 mg on average. That's the equivalent of taking Vicodin 5 mg by mouth every four hours for four months. The use of narcotics or narcotic equivalents rose in some states and diminished in others. In the past 25 years the number of prescription drug overdose deaths has tripled. Prescription painkillers contributed to 14,800 deaths in 2008. Not surprisingly, for the first time in more than ten years the percentage of positive drug tests among US workers has increased.
Quest Diagnostics, a lab services provider, published their annual Drug Testing Index. Data from 8.5 million worker drug test were analyzed. The worker population came from private companies (general workforce), those who undergo federal testing and a combination of both groups. Urine, oral fluids and hair were tested. In 2012, 3.5% of urine tests were positive, while in 2013, 3.7% were positive. That might sound like a small increase, but it is based on 7.6 million urine tests. Overall positive marijuana tests rose 6.2%, but in Colorado and Washington the incidence of positivy rose by 20% and 23%, respectively. Although both states legalized recreational marijuana use in 2012, the report indicates that the rates increased prior to the implementation of legislation. Positive tests for amphetamines increased 10%.
In addition to the recreational use of marijuana allowed as described, 23 states and the District of Columbia have passed laws allowing the medical use of marijuana. This clearly contrasts with federal law, which categorizes marijuana in the same class as LSD, heroin and ecstasy, namely, Schedule I. However, the current position of the federal government is to not prosecute people who are compliant with their state marijuana laws. According to the DEA, marijuana contains more than 400 chemicals, with THC accounting for the main psychoactive effects. Short-term effects include distorted perception; loss of coordination; and problems with memory, learning and problem solving. Marijuana has a wide range of potency. THC content can vary widely. It is prescribed for conditions such as glaucoma, cancer, multiple sclerosis and Crohn's disease. Do you think that in addition to safety implications, there are potential conflicts between employers' right and workers' rights?
A contributor to a recent National Safety Council publication opined "If an employer can prove a worker is impaired on the job, then the employer can take action regardless of the residing state." A Colorado attorney quoted in the article said, "I've been advising my clients that you can have a zero tolerance drug policy in your workplace, but there is that risk there's going to be litigation. The issue for employers, especially employers who are engaged in safety-sensitive activities, is that they have to be concerned about, 'Can I still discipline an employee that has trace amounts of THC in their bloodstream?' The laws vary dramatically from state to state. Litigation is a real possibility. One would think that with the amount of information currently available it would be easy to make strong statements about marijuana in the workplace and establish specific measures of impairment.
In 2014, the American College of Occupational and Environmental Medicine (ACOEM) and the American Association of Occupational Health Nurses formed a task force to "study workplace health and safety issues associated with the use of marijuana and other drugs". Dr. Kathryn Mueller, ACOEM president, stated their goal is to "avoid politicized rhetoric and analyze scientific information to help physicians and employers." In 2002, Dr. Mitch Earlywine wrote Understanding Marijuana: A New Look at the Scientific Evidence. Published by Oxford University Press it was hailed as a balanced review. When describing the acute effects of marijuana intoxication, there was no mention as to what blood level was required for "intoxication". Some companies have made it a point to observe their employees during breaks, drills and other encounters. A construction company safety officer has a slogan: "Eyes on hands, minds on task. When you're stoned, you've got none of that going on."
We all have a personal responsibility to come to work unimpaired. Even with the wide variation in state law, it is a commonly held opinion that employers can enforce drug-free workplace policies and dismiss workers if impairment is proved. However, due to the legal uncertainties, such policies should be developed with local legal counsel and medical professionals. Every employee and manager should receive training to ensure understanding, compliance, and enforcement.