Don't make football a head game!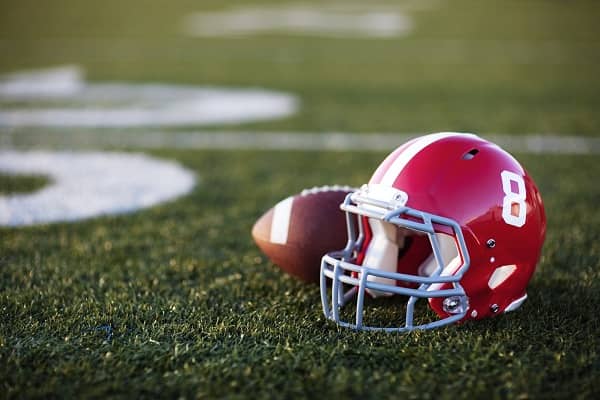 Concussion (mild traumatic brain injury) statistics for high school sports are startling. It's estimated that there are 1.6 to 3.8 million sports related concussions in the United States annually. This is a public health priority which strengthens the importance of EMS as a member of the broader healthcare system. While football has the highest rate of concussion occurrence, we must note that concussions occur at measurable rates in other sports. Boys and girls are both affected. In gender comparable sports, girls have a higher concussion rate than boys. The fact that youngsters have suffered concussions while participating in ice hockey, lacrosse, soccer, wrestling, basketball, softball, field hockey, cheerleading, volleyball, baseball, gymnastics, swim, and track/field makes concussions a year-round consideration. Do note that football players have the greatest risk.
During a high school football game, a young man collapsed while walking off the field. A review of the game tape didn't reveal any mechanism of injury. He was quickly assessed by the team physician, immobilized by EMS and taken to a hospital. The patient was taken directly to radiology for an imaging study which revealed an intracranial hemorrhage, probably the result of a congenital anomaly, not trauma. The image was transmitted to the on-call neurosurgeon who immediately responded to the hospital and performed the necessary surgical intervention. It was a week before the patient could breathe without the aid of mechanical ventilation. He was subsequently discharged from the hospital with no neurologic sequelae. I was impressed with the system the school had in place.
High school concussion statistics
There are 67,000 diagnosed high school football concussions annually. The actual number is more difficult to ascertain. Anecdotal events from athletic trainers suggest that about 5% of kids report suffering concussion symptoms. More formal studies from 2003 to 2013 indicate that as many as 50% of players reported they have experienced concussion symptoms. Almost a third of players who reported experiencing concussion symptoms experienced them two or more times in a single season. These numbers are confusing. Symptoms might not be reported by players. A 2012 paper presented at the American Academy of Pediatrics annual meeting suggests that schools with certified athletic trainers have higher concussion rates. Athletic trainers are better able to spot the subtle signs of concussion. A review of 7,780,064 athletic exposures found that 1,936 concussions were reported for an overall injury rate of 2.5 per 10,000 athletic events. Unfortunately, concussions are not necessarily isolated events.
The percentage of high school athletes sustaining a concussion who previously had one is about 11%. An athlete who sustains a concussion is 3 to 6 times more likely to have another than an athlete who has never sustained one. High school athletes who experience 3 or more concussions have a higher risk of experiencing loss of consciousness, anterograde post traumatic amnesia (lesser ability to form new memories), and confusion. Multiple concussions are related to prolonged symptom duration. Players with multiple concussions perform poorly on cognitive function test, and have more emotional, physical, and sleep complaints than those with one or no concussion.
Symptoms of concussions
Concussions is a pathophysiologic process affecting the brain. It is the result of direct or indirect biomechanical forces. The symptoms usually reflect a functional disturbance rather than a structural injury. Common neuroimaging studies are typically normal. Symptoms can include: loss of consciousness, drowsiness, irritability or behavioral change, confusion, feeling mentally "foggy", headache, problems with balance, dizziness, nausea or vomiting, blurred vision, double vision, pupillary changes, loss of memory of events surrounding injury, and sleeping more or less than normal.
How many of us experience these symptoms without exposure to "biomechanical forces"? Clearly recognition of concussion requires the expertise of a formally trained observer, which must be followed by an evaluation of a appropriately trained physician, and subsequent careful observation by the family. The recovery times vary:
23.5% had symptoms resolve or clear within less than 24 hours
33.8% between 1 and 3 days
20.6% between 4 and 6 days
19.6 between 1 week and 1 month
2.8% more than a month
Conclusion
The role of medical transportation personnel must be well-defined and orchestrated in advance. The CDC has "Heads Up" programs for parents, youth sports, school sports, schools, and providers. There is a free online training course for providers and other information. This is another example of how safety is not confined to the workplace. Are you actively involved with concussion prevention at your kids' schools?
---
References
http://www.cdc.gov/headsup/ accessed July 28, 2016
http://www.ncbi.nlm.nih.gov/pubmed/22287642
Darrow CJ, Collins CL, Yard EE, Comstock RD, "Epidemiology of Severe Injuries Among US High School Athletes" Am J Sports Med 2009, Sep: 37(9): 1798-1805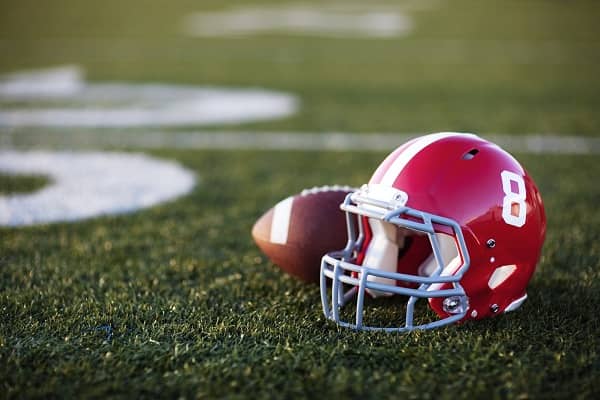 Was this helpful?