Is ambulance safety an illusion?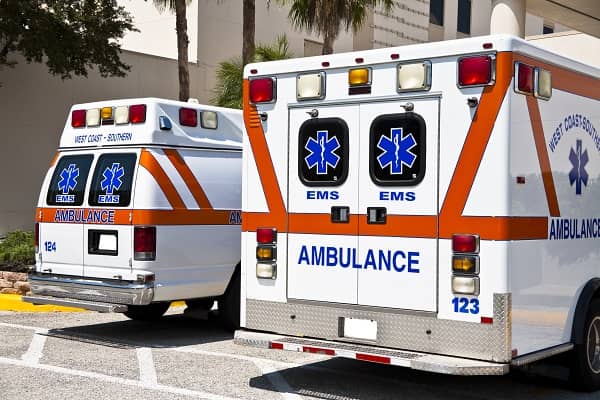 The dictionary definition of safety is "the condition of being safe from undergoing or causing hurt, injury or loss." About 22,000 EMS providers visit Emergency Departments for work related injuries annually. Falls, exposures to blood and body fluids, and sprains and strains are the most common reasons for the visits. There are an estimated 4,500 ambulance crashes per year. About a third result in injury. In severe crashes investigated by NHTSA, only about a third of patients were properly secured with shoulder and lap restraints. Almost half of those were ejected from the stretcher. It's self-evident that driving and patient handling, despite our best efforts, remain major impediments to safety. Another factor that makes our workplace unsafe is violence against EMS providers.
How dangerous is our workplace?
A recent survey by the NAEMT found that about two-thirds of EMS providers reported being physically assaulted at work, while nine out of ten respondents were verbally assaulted. Of the 25,000 annual workplace assaults tracked by OSHA about 75% happened in healthcare and social service settings. Emergency Departments and psychiatric units are common sites. Many assaults on EMS personnel occur on scenes that were thought to be safe. The fact that a firefighter was killed while checking an alarm, an EMT was shot by a patient on a medical call, and a paramedic was shot while treating a gunshot victim show that scene safety, as described in a recent article, is a myth. What can be done to move scene safety from the mythical to reality?
What can be done administratively?
About a third of respondents indicated that their agency has written policies and procedures about violence against EMS providers. About a quarter didn't know if such policies existed. The remainder had no policies. 81% of respondents worked for agencies that require acts of violence to be reported. To improve the work environment, policies and procedures should address several factors. Verbal confrontations, the most common assault, can create an environment of fear. EMS providers deserve specific guidance and training on dealing with them. Fire and EMS agencies are more frequently issuing or requiring body armor for personnel. Some agencies are providing ballistic helmets. Ohio, Kansas, and Florida have recently passed legislation allowing fire and EMS personnel to carry concealed weapons in specific circumstances. Other states are considering such legislation. Even in states where it is legal for providers to arm themselves, some agencies ban weapons in their workplace.
What do field personnel want?
Survey respondents desire training in verbal de-escalation and self-defense. About three out of four listed violent and unruly patients, verbal de-escalation, violence and the altered mental state, and self-defense as topics that would best address violence in the field. Two-thirds cited EMS safety and domestic violence. About half named agitated delirium and abnormal psychology, while about a third wanted information about gang awareness. The variability in prioritization reinforces the concept if you've seen one EMS system, you've seen one EMS system. Training should match the environment, include a practicum taught by properly credentialed instructors. DT4EMS, Critical Intervention Team (CIT), and the NAEMT Safety Courses were named in responses to the survey. Respondents also desire more protective equipment and self-defense tools. Stiffer punishments for attackers, more help from law enforcement and apparel that clearly differentiates EMS from law enforcement personnel rounded out the list. Given this hazardous environment maybe we need a new perception of safety.
What is safety?
Since we can never be completely safe, perhaps Corrie Pitze's definition of safety is a reasonable alternative. Pitzer defines safety as "the readiness to respond to risk, toward resilience." He constructed a safety formula, Safety =R4. The four "Rs" fit nicely with the NAEMT survey. Readiness is achieved by analyzing the perceptions of the people actually doing the work and using those perceptions to create a just culture. Response includes the number of active risk reduction projects. Risk measures the rate of identified and controlled exposures. Resilience, the ability to bounce back, occurs when we achieve improvements. We must use the perceptions of EMS providers as learning tools to make scene safety more real than mythical.
---
References
Pitzer, C "A new definition of safety" Safety + Health, January, 2020, 50

"NAEMT Survey: How Safe are EMS Practitioners-and what are EMS Agencies Doing to Protect Them", NAEMT News, Fall 2019, 10-13

Greenhaus, D, "The Myth of The SafeScene", EMS World, March 2020, 28-30

Dabbs, J "Provider Safety: What Are The Big Threats?" EMS World, March 2020, 32-34.

Webster's New Collegiate Dictionary, G & C Merriam Company, Springfield, MA 1976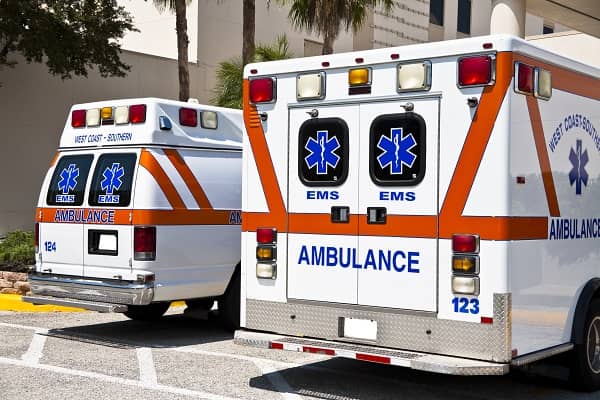 Was this helpful?