Motor Fleet safety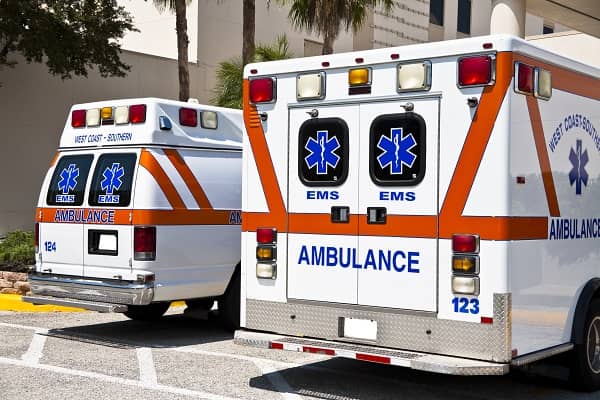 The National Safety Council (NSC) recommends nine essential elements for driver safety programs. The usual extrapolation is that EMS providers are about 2.5 times more likely to be killed by transportation-related events than the general public. Vehicle crashes increased by 17% in 2016.
Consider how these nine elements apply to your organization. It is futile to have organizational fleet standards that do not live in the behaviors of all personnel.
Data analysis and problem identification
Know the characteristics of your personnel, their equipment, and the environment in which they work. The only objective manner in which to obtain this knowledge is by data acquisition. Are maintenance, personnel, and insurance records used to obtain data? Use data to create knowledge. Inhale information to exhale enlightenment. Plans conceived in enlightenment result in much safer actions.
Policies and procedures
These are referred to as behavioral controls. They, too, should be multi-disciplinary and realistic. Most importantly they must be responsive to changes in the characteristics of personnel, technology, and the work environment.
Management commitment and support
Management must be actively involved in fleet safety by setting a good example. If managers violate seatbelt, cell-phone, texting, or other policies they are not setting appropriate examples. All managers should receive the same training and oversight of their driving behaviors as street personnel.
Loss Investigation
This is a separate process from claims investigation. Your insurance carrier gives you guidelines for gathering information about and reporting claims. There should be a mechanism in place to determine if a crash was preventable. Those involved in the process should be the same as those involved in data acquisition. A just culture approach creates an environment for learning, not fear and hostility. This promotes candor and allows us to learn from mistakes.
Driver qualifications
In addition to the standards required by your insurance carrier, the NSC recommends four steps for developing standards. These include driver performance, performance monitoring, performance evaluation, and corrective action. What this boils down to is drivers knowing which driving behaviors are acceptable. Create incentives for good behaviors, personnel exhibiting good behaviors are rewarded and those with unacceptable behaviors receive remediation or discipline.
Selection, maintenance, and inspection
The current renaissance in ambulance design gives a great opportunity to review the process of how we choose, use, maintain, and replace our fleet. Safety, durability, operational economy, and functionality in the patient compartment are considerations that mandate the input from all sectors of the organization.
Driver training
The NSC categorizes four types of training: new hire, refresher, remedial, and ongoing or annual training. All new hires must receive the same initial training. Even those who have completed EVOC, CEVO, EVOS or other training prior to employment should receive training to learn and adapt to the organization's culture of safety. It also gives new personnel the opportunity to become familiar with the operational characteristics of the vehicles in your fleet. If you have a mixed fleet, the practicum gives participants the opportunity to operate vehicles in a controlled environment. Refresher training can be as informal as the use of posters, e-mails, and brief safety reminders. Remedial training can be scaled to match the need created by the specific driver behavior that needs to be changed. The concept of protocol drift makes ongoing or annual training critical. Such training should include a practicum during which driver behaviors are observed and evaluated using an objective assessment tool.
Compliance
It is obvious that we should adhere to all pertinent laws, rules, and regulations. It is not a best practice to use a visit from a regulatory body as a method for determining compliance. Use local legal counsel as needed to help ensure that you are aware of what is required.
Goal setting
According to the NSC goal setting should be SMART, Specific, Measurable, Achievable, Realistic and, Timely. Fleet safety programs should not be subjective, tentative, unmeasurable, punitive, inert, and disorganized. We need objective reasons for what we do, have uniform, consistent implementation, track what we do, console, and counsel unless the behavior is reckless. Respond to changes in personnel, technology, and the work environment. Use an approach that creates uniform expectations for everybody on the team.
---
References
Szczygiel, M. EMS Safety, Burgton, MA, Jones and Bartlett Learning, 2017
Musick, T., "Motor Fleet Safety" Safety + Health, January, 2017, pp. 46-48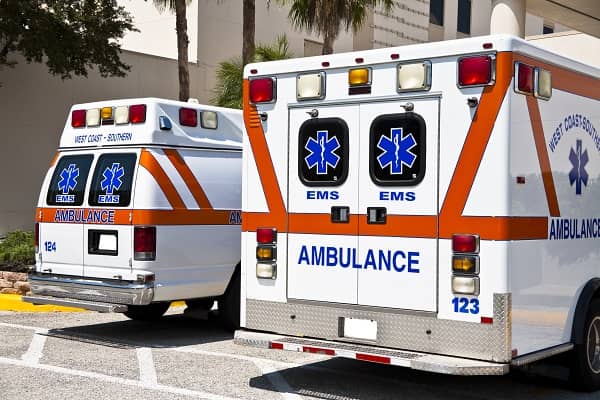 Was this helpful?