Ride-alongs and apprenticeships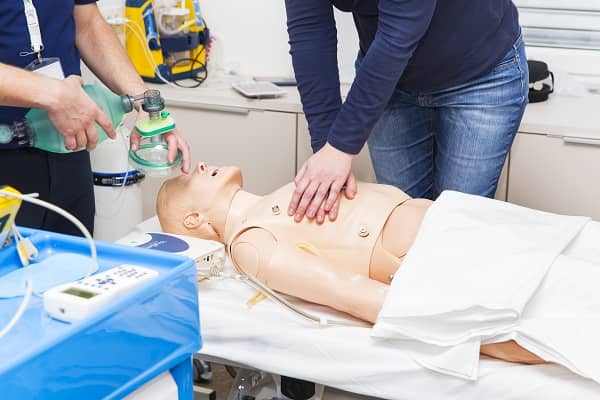 Everyone in medical transportation is acutely aware of staffing issues. Some providers have taken units out of service because there are not enough certified people to staff them. In addition to decreasing revenues and causing the failure to meet contractual obligations and clients' expectations, the lack of personnel makes the workplace less attractive for the remaining staff. The pressure to hurry up and get to the next transport stresses workers, makes them more likely to experience illness and injury, and greatly reduces job satisfaction. It's not only getting harder to keep people, it's more difficult to attract them.
A recent survey of EMS personnel was structured in a fashion that placed the United States in ten regions. One component of the survey addressed pay. EMT pay ranged from $12.00 to $18.03 per hour with an average of $14.09. Eight out of ten regions reported an hourly rate of less than $15.00 per hour, which is the national target for fast food workers. For paramedics, pay ranged from $17.60 to $28.00 per hour. The average was $21.95.
Issues with the healthcare work environment
Issues with our work environment have made the news. Senate Bill 581/House Resolution 1309, "Workplace Violence Prevention for Healthcare and Social Services Workers Act" will require OSHA to develop and implement workplace standards to stop violence. Eighty percent of healthcare workers have been victims of workplace violence. House Resolution 1646 obligates The Department of Health and Human Services to improve the detection, prevention and treatment of mental health issues among public safety officers. Ambulance personnel are included in this legislation as healthcare providers and public safety officers. The fact that these issues are of sufficient magnitude to warrant legislation is compelling.
Pay, benefits and potentially hazardous working conditions must be addressed. New recruitment strategies must be developed. There is a "Texas Paramedics Tuition Exemption Bill" that extends the fire science tuition exemption to include paramedics. Some states allow Emergency Medical Responder (EMR) or First Responder (FR) courses to be taught in high schools with the intention of enhancing interest in the acquisition of EMT or Paramedic certification. "Apprenticeship" programs have been created to place 16-18 year-old youngsters on ambulances. This is an extremely risk-laden practice and creates huge liability. For example, a review of 350,000 death records showed that EMTs had a 39% greater risk of suicide than the general public attributed in part to work stress and exposure to suicide and other tragedies. EMS providers are injured on scenes that were initially thought to be safe. A policy I recently reviewed indicated that these young people would not be exposed to "unnecessary dangers". It is too dangerous to put non-adults in situations that have proven harmful to adults. Teens working in controlled healthcare environments are under greater scrutiny. Teens working in extended care facilities would need 75 hours of training and 16 hours of supervised training under an experienced registered nurse before they could operate power driven patient transfer hoists, if a proposed rule change to Department of Labor Standards is implemented. Ride-alongs should be limited to adults.
The risks of ride-alongs
The decision to have ride-alongs requires due diligence that considers the risks and benefits of such activities. The processes by which risks are recognized, evaluated and minimized or transferred should be documented via policies and procedures. The results of this risk analysis should be used in consultation with a licensed attorney in the development, evaluation and implementation of any release, waiver or assumption of risk document.
Risks common to all riders include, but are not limited to: vehicle crashes; non-crash vehicle motion capable of producing injury; exposure to the elements (heat, cold, rain, snow, ice, flooding, tornadoes, electric storms, etc.); dangerous work environments, such as, accident sites, fire scenes, explosions, crime scenes, weapons of mass destruction events, hazardous material events; exposure to violence from criminals, psychiatric patients, intoxicated patients, substance abuse patients, and civil unrest; body substance isolation issues (blood-borne pathogens, i.e., hepatitis, HIV, AIDS, air-borne pathogens, miscellaneous and currently known or unknown pathogens or toxins). The role of the person doing the ride-along should be specific, documented in writing and supplemented by written evidence that the person understands the role and agrees to comply with it.
Ride-alongs are common recruitment tools, but not without risk. They should be handled in a thoughtful manner with adequate input from local counsel.
References
Trumbull, M, NAEMT Workforce Committee Minutes, May 12, 2019


"Lawmaker request audit of DOL proposal to allow teens to operate powered patient lifts" Safety + Health, March 2019


"The EMS World Work Environment Survey" EMS World, June, 2019


Bobrow BJ, Vigil NH, et alia, "Death by Suicide- The EMS Profession Compared to the General Public", Prehospital Emergency Care, Vol 23, # 3, May/June 2019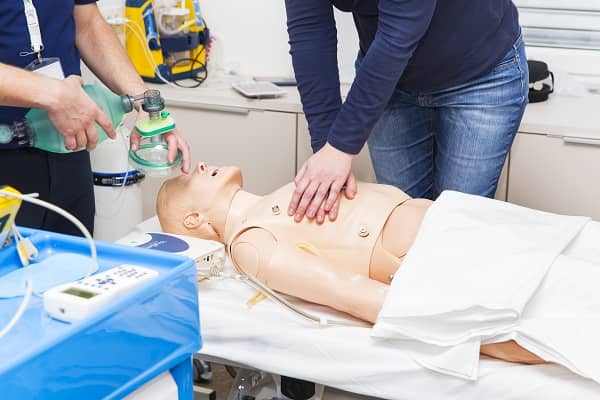 This document is intended for general information purposes only, and should not be construed as advice or opinions on any specific facts or circumstances. The content of this document is made available on an "as is" basis, without warranty of any kind. This document can't be assumed to contain every acceptable safety and compliance procedures or that additional procedures might not be appropriate under the circumstances. Markel does not guarantee that this information is or can be relied on for compliance with any law or regulation, assurance against preventable losses, or freedom from legal liability. This publication is not intended to be legal, underwriting, or any other type of professional advice. Persons requiring advice should consult an independent adviser. Markel does not guarantee any particular outcome and makes no commitment to update any information herein, or remove any items that are no longer accurate or complete. Furthermore, Markel does not assume any liability to any person or organization for loss or damage caused by or resulting from any reliance placed on that content.

*Markel Specialty is a business division of Markel Service, Incorporated, the underwriting manager for the Markel affiliated insurance companies.
© 2022 Markel Service, Incorporated. All rights reserved.

Was this helpful?