Safe transport of children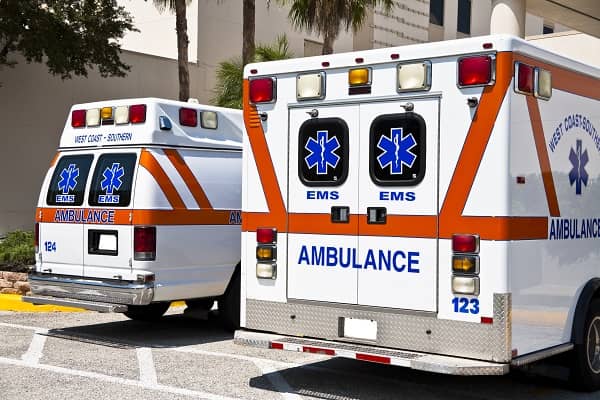 Pediatric patients are a distinct minority in the patient population. In order to transport children safely we rely on specialized equipment. The interaction with this equipment should not be limited to confirming its presence on the rig and use with the occasional child. We should frequently inspect and practice with these tools. It should be noted that the process of transporting children safely is multi-faceted and includes factors other than specialized equipment. There are currently many unanswered questions due to no ambulance crash testing specific to children. To address this issue, the National Association of State EMS Officials (NASEMSO) has published some interim guidelines in a position statement. These guidelines are meant to provide guidance until objective data is achieved via research. NASEMSO recommends that the research should use pass fail injury criteria identified in FMVSS-213, which is used for child restraints in passenger vehicles. Ambulance specific crash pulses described in SAE J3044, SAE J2956, and SAE J2917 should be the basis for all testing. Cots should meet SAE J3027 integrity, retention, and patient restraint specifications. I included these standards so that you will take the time to research them and determine if your equipment, in general, meets these standards. Use the following guidelines, which I have quoted verbatim, to review and amend your policies and procedures:
Evidence-based standards for safely transporting children in ambulances should be developed and published by nationally recognized standards development organizations, such as the Society for Automotive Engineers (SAE).

Safe ambulance transport should be considered as a standard of care for the EMS system equivalent to maintaining an open airway, adequate ventilation and the maintenance of cardiovascular circulation.

All EMS agencies that transport children should develop specific policies and procedures that address methods, training and equipment to secure children during transport in a way that reduces both forward motion and possible ejection. The primary focus should be to secure the torso, and provide support for the head, neck and spine of the child, as indicated by the patient's condition.

Consideration should be made in regard to the varied situations a child who needs transport to a hospital or other points of car may present to the EMS professional. These include, but may not be limited to, a child who is uninjured/not ill; ill/injured, but requiring no intensive interventions or monitoring; requiring intensive intervention or monitoring; requiring spinal immobilization or supine transport, and multiple patients.

Children should not be transported unrestrained, e.g., held in arms, or lap.

There should be provisions for securing all equipment during a transport where a child is the occupant of the vehicle, with mounting systems tested in accordance with the requirements of SAE J3043.

Child restraint devices should only be used in the position for which they are designed and tested.

EMS agencies should have appropriately-sized child restraint system(s) readily available on all ambulances that may transport children. Additionally, personnel should be initially and recurrently evaluated and trained on the correct use of those restraint systems. The device(s) should cover, at a minimum, a weight range of between five (5) and 99 pounds (2.3-45kg), ideally supporting the safest transport possible for all persons of any weight or size. Only the manufacturer's recommendations for the weight/size of the patient should be considered when selecting the appropriate device for the child being transported.

State EMS officials should act to put interim steps in place while evidence-based standards are developed and implemented, including, but not limited to encourage and support EMS transport agencies to implement cost effective solutions to mitigate risk while transporting children in ambulance, and work with other state EMS officials to create uniform approaches and policy language, including, but not limited to a network of information relating to ambulance crash-related injuries.
NASEMSO merits congratulations for taking the lead in addressing this critical issue.
---
References

http://www.emsworld.com/news/12318516/nassemso-releases-interim-guidance-on-safe-transprt-of-children Accessed 3/23/2017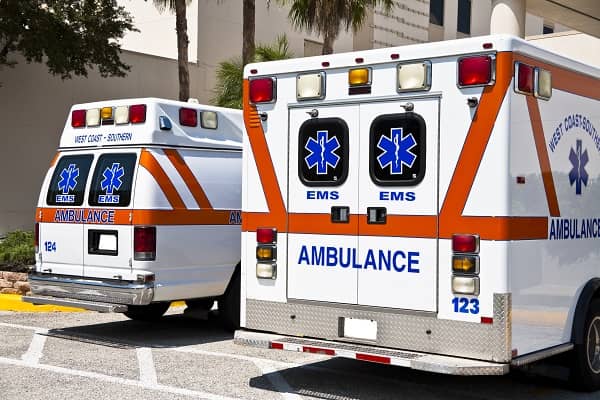 This document is intended for general information purposes only, and should not be construed as advice or opinions on any specific facts or circumstances. The content of this document is made available on an "as is" basis, without warranty of any kind. This document can't be assumed to contain every acceptable safety and compliance procedures or that additional procedures might not be appropriate under the circumstances. Markel does not guarantee that this information is or can be relied on for compliance with any law or regulation, assurance against preventable losses, or freedom from legal liability. This publication is not intended to be legal, underwriting, or any other type of professional advice. Persons requiring advice should consult an independent adviser. Markel does not guarantee any particular outcome and makes no commitment to update any information herein, or remove any items that are no longer accurate or complete. Furthermore, Markel does not assume any liability to any person or organization for loss or damage caused by or resulting from any reliance placed on that content.

*Markel Specialty is a business division of Markel Service, Incorporated, the underwriting manager for the Markel affiliated insurance companies.
© 2022 Markel Service, Incorporated. All rights reserved.

Was this helpful?