The need for standardized endotracheal intubation training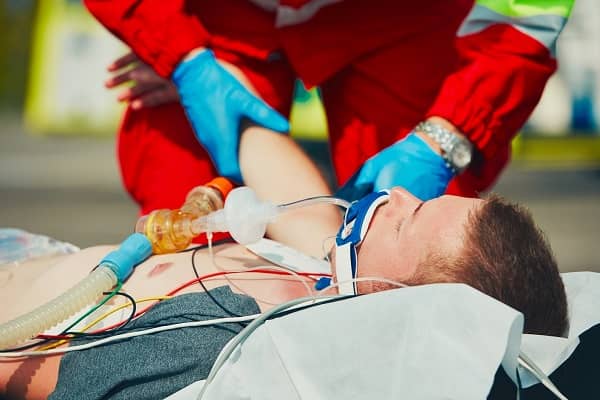 I performed endotracheal intubation on my first person forty-four years ago--after I became certified as a paramedic. That's right. Paramedic training was in its infancy. My only intubations during training were achieved on a mannequin. The patient was a cardiac arrest victim on his back in his driveway. He had a rather large meal. After removing the potato chunks and peas so I could see his vocal cords, I successfully passed the tube. I confirmed placement by bilateral thoracic and epigastric auscultation. Bilateral breath sounds and a quiet gut made me feel relieved. As the training I received was clearly well below today's standards, the method of confirmation was too. In order to have a system in which we safely perform endotracheal intubation, we must be cognizant of current training standards. The technology selected for confirming and documenting successful tube placement must be chosen under physician guidance. Protocols for device usage must be created, implemented with adequate training, and monitored for compliance and patient outcome.
There remain differences in the manner in which paramedics receive their training. The number of mannequin intubations and the manner in which they are evaluated vary among training programs. Cadaver and operating room opportunities are difficult to achieve. People with identical certifications might not have identical intubation practica. Post-certification experience is difficult to evaluate. Capnography, capnometry and pulse oximetry have become critical components in documenting successful intubation. We will not address alternative airways, oxygen delivery devices or mechanical ventilation. What we will do is raise some issues that have been experienced in litigation involving bad outcomes associated or made to be associated with intubation. Try to answer these questions from individual and service perspectives, as appropriate. They are based on actual questions from depositions. We'll throw in occasional partial answers to jog your memories.
Questions from depositions:
When did you become certified as a paramedic?

Describe, in detail, the training you received on endotracheal intubation including: the level of licensure of the person(s) providing the training, the number of monitored mannequin intubations, the number of cadaver intubations, and the number of live patient intubations.

Did you pass your certification exam the first time? If not, how many attempts were required and what did you fail?

How many times a year do you perform endotracheal intubation?

Does your system track the number of intubations each medic performs to create a threshold at which refresher training is required?

How does your system identify failed or technically inferior endotracheal intubations?

How is remediation for poor technique achieved?

When remediation is required, is the paramedic placed on probation or limited duty?

What equipment is required for endotracheal intubation? PPE, suction catheter and source, BVM, oxygen, appropriately sized endotracheal tube and stylet, 10 mL syringe, endotracheal tube holder or adhesive tape, end-tidal CO2 detector (capnography preferred), stethoscope, laryngoscope with appropriate blades, alternative rescue devices, and medications for sedation or rapid-sequence intubation.

What conditions may cause false negative colorimetric or capnographic readings? Low pulmonary perfusion, massive obesity, and severe pulmonary edema.

Does your pulse oximetry protocol indicate that the pulse rate displayed on the machine and the actual measured pulse rate match?

What perfusion factors at the monitoring site affect pulse oximetry readings? Hypotension, vascular impingement, AV fistula, compression by the probe, heart rate extremes (<30 or >200), and vasoconstrictors (cold, endogenous catecholamines, and vasoconstrictors).

What dyshemoglobinemias make pulse ox readings unreliable? Carboxyhemoglobin, methemoglobinemia, sickle cell anemia, thalassemias, and anemias.
The "correct" answers to these questions are, in part, system dependent. Training, protocols, and confirmation of technical proficiency are necessary components of a safe approach to endotracheal intubation. Clinical outcomes must be monitored. Patients requiring intubation are generally among our sickest. Unfortunately, when intubated patients in our care don't get better, get sicker or die, we are scrutinized and at times inappropriately blamed. It is critical that we document our efforts to provide the best care possible. Remember, we can't document that which does not exist.
References
Cooney, DR, EMS Medicine, McGaw Hill, New York, 2016
DeMeulenaere, S, "Oximetry: Uses and Limitations", Journal for Nurse Practitioners, May, 2007, 312-317.
Chan, E, "Pulse oximetry: Understanding its basic principles facilitates appreciation of its limitations." Respiratory Medicine (2013), 107, 789-799.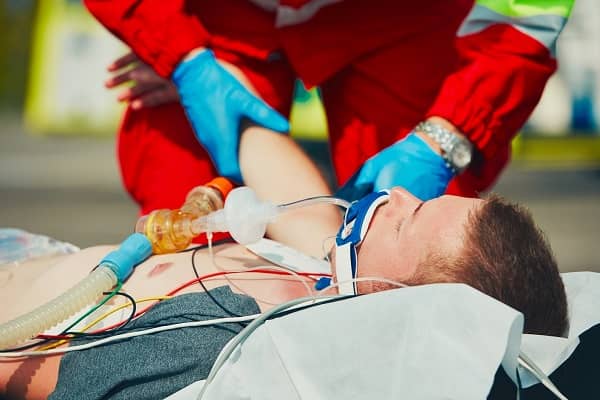 This document is intended for general information purposes only, and should not be construed as advice or opinions on any specific facts or circumstances. The content of this document is made available on an "as is" basis, without warranty of any kind. This document can't be assumed to contain every acceptable safety and compliance procedures or that additional procedures might not be appropriate under the circumstances. Markel does not guarantee that this information is or can be relied on for compliance with any law or regulation, assurance against preventable losses, or freedom from legal liability. This publication is not intended to be legal, underwriting, or any other type of professional advice. Persons requiring advice should consult an independent adviser. Markel does not guarantee any particular outcome and makes no commitment to update any information herein, or remove any items that are no longer accurate or complete. Furthermore, Markel does not assume any liability to any person or organization for loss or damage caused by or resulting from any reliance placed on that content.
*Markel Specialty is a business division of Markel Service, Incorporated, the underwriting manager for the Markel affiliated insurance companies.
© 2023 Markel Service, Incorporated. All rights reserved.
Was this helpful?