Violence in the workplace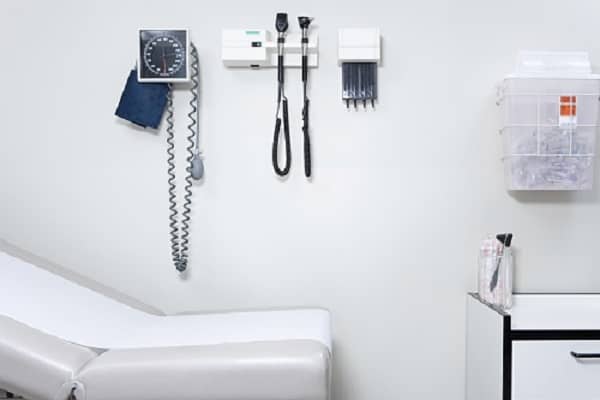 A survey by the National Association of EMTs revealed that 52% of EMS providers reported being assaulted while at work. Coincidentally, according to the Bureau of Labor Statistics in 2014 health care and social assistance workers experienced 52% of workplace violence events. The General Accounting Office found that in 2013 healthcare workers were 5 to 12 times more likely to be exposed to violent events than the general worker population. Several labor unions have petitioned OSHA to develop standards to prevent workplace violence in healthcare. OSHA has since issued a Request for Information about these events.
The Canadian Center for Occupational Safety and Health CCOSH notes that violence is not limited to physical assault. These include rumors, swearing, verbal abuse, pranks, arguments, property damage, sabotage, pushing, theft, psychological trauma, anger-related incidents, rape, arson, and murder. Behaviors that may serve as warning signs are not uncommon in EMS. Think about which of the following you've engaged in or observed: emotional outbursts with crying or tantrums, excessive tardiness or absences, disrespect to supervisory personnel, not recognizing one's poor job performance, use of profanity, social isolation, not accepting constructive criticism, not admitting mistakes, shifting blame, and holding grudges. The existence of a hostile work environment is unacceptable, unhealthy and unprofessional. It decreases the ability to handle violence from external sources.
Of all the potential violent exposures, a recent note in EMS World was a shocker, "If there is any doubt responders can be seen as EMS, they should wear road vests or t-shirts with highly visible lettering to identify them. Placing duct tape in the shape of an X in the windows of emergency vehicles may keep the glass from shattering and striking responders. Be prepared to provide decontamination for multiple individuals exposed to law enforcement chemicals such as OC, CN and CS." These chemicals are crowd control chemical agents. Each type has different characteristics that require different modes of decontamination. It makes sense to be clearly identified as EMS, but sadly that is no guarantee they won't become targets.
In general, these agents are designed to make people temporarily unable to function by irritating the eyes, mouth, throat, lungs and skin. Police training manuals provide specific guidance for the use of these agents because they may cause serious injury or death. Infants, elderly, asthmatics, and others with pulmonary disorders are at particular risk. Some manuals describe specific circumstances with time frames for EMS to provide treatment and decontamination. Pre-planning with law enforcement is critical. How will you know how to protect yourself, treat and decontaminate your patients?
In addition to knowing the agents, be aware of the volume and context in which they are dispersed. When the decision is made that grenades are inadequate, the agents may be dispersed by backpack or properly equipped helicopters. Exposure to a long-lasting or large dose of a crowd control agent, particularly in an enclosed setting may result in blindness, glaucoma, immediate death due to severe chemical burns of the throat and lungs, and death from respiratory failure.
Pre-planning must clearly define the role of EMS in civil unrest. Appropriate clinical protocols are mandatory and specific to the agents and circumstances of their use. We must always use situational awareness to protect ourselves.
---
References
"CDC: Facts About riot Control Agents Interim Document"

https://emergency.cdc.gov/agent/riotcontrol/factsheet.asp

, Accessed February 7, 2014

"Oakland Police Department Crowd Management/Crowd Control Policy", Oakland Police Department, October 28, 2005

Vernon, A "Fire EMS Response to Civil Unrest Events",

ems@mail.emsworld.com

, Accessed February 6, 2017

"Labor unions petition OSHA for standard on preventing workplace violence in healthcare", Safety+Health, September, 2016

"Workplace violence: Know the warning signs", Safety+Health, January, 2017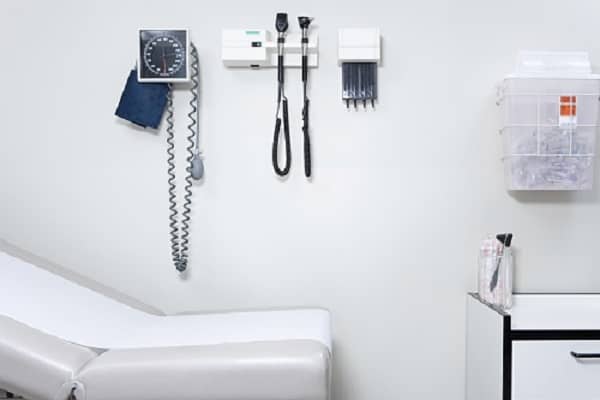 This document is intended for general information purposes only, and should not be construed as advice or opinions on any specific facts or circumstances. The content of this document is made available on an "as is" basis, without warranty of any kind. This document can't be assumed to contain every acceptable safety and compliance procedures or that additional procedures might not be appropriate under the circumstances. Markel does not guarantee that this information is or can be relied on for compliance with any law or regulation, assurance against preventable losses, or freedom from legal liability. This publication is not intended to be legal, underwriting, or any other type of professional advice. Persons requiring advice should consult an independent adviser. Markel does not guarantee any particular outcome and makes no commitment to update any information herein, or remove any items that are no longer accurate or complete. Furthermore, Markel does not assume any liability to any person or organization for loss or damage caused by or resulting from any reliance placed on that content.

*Markel Specialty is a business division of Markel Service, Incorporated, the underwriting manager for the Markel affiliated insurance companies.
© 2022 Markel Service, Incorporated. All rights reserved.

Was this helpful?