Wellness and resiliency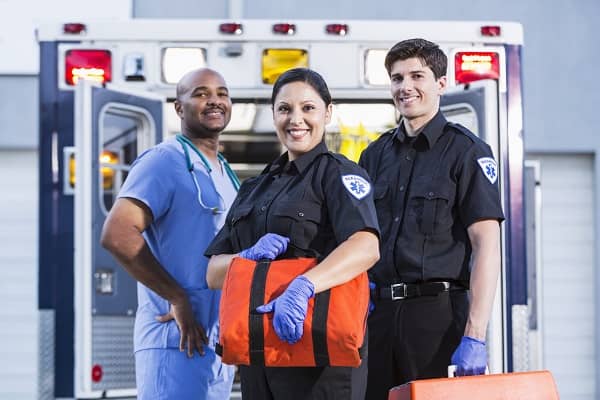 A project of the eleven member NAEMT Workforce Committee (of which I am a member) and seven EMS agencies resulted in the twenty-one page "Guide to Building an Effective EMS Wellness and Resilience Program". The goal of the project was to provide EMS agencies with tools to help personnel maintain physical, mental and emotional well-being. The "Guide" presents steps required to develop a culture of resilience and wellness, resilience strategies for EMS professionals, specific programs and initiatives to develop a healthy workforce, examples of currently implemented successful programs, and methods to engage community partners and stakeholders.
Why are wellness and resiliency important? A 2015 NAEMT survey revealed that 37% of EMS providers contemplated suicide (almost ten times that of the general population) and 6.6% attempted suicide. About one in sixteen of us tried to kill ourselves. Compare that to about one in 211 for the general population. These numbers become even more frightening in light of a 2016 national survey that revealed that 37% of agencies offered no mental health support, 42% offered no health and wellness programs, and Employee Assistance Programs (EAPs) are under-utilized, because personnel don't want to be perceived as weak. Clearly stress is pervasive in the EMS workplace. Pathologic stress leaves personnel overwhelmed, tired and disengaged. Productivity and morale decline. Work relationships become strained. It becomes more difficult to manage emotions, focus attention and make decisions. Heart disease, cancer, pain disorders, susceptibility to illness and cognitive decline may be worsened by stress. High absenteeism, poorer job performance, high staff turnover, an increased incidence of on the job injuries, more errors in patient care and patient handling, and excessive vehicle crashes are the hallmarks of a stressful EMS environment. A workplace culture with wellness and resiliency at its core helps create the mind-body balance which promotes personal and organizational stability.
The notion of the mind-body interface is not new. In late 100 BC, the Roman poet and satirist Juvenal wrote, "Nature never says one thing and wisdom another". He also penned the oft quoted "mens sana in corpora sano": a healthy mind in a healthy body. Wellness is not merely the absence of illness. It is a process by which we meet our mental, physical and emotional/social needs. As clinicians we are aware that we, for the most part, can sustain a perception of normalcy, while chronic disease processes silently erode our well-being. The rigors of our profession require that we learn the skills of resilience. Resilience skills allow us to "bounce back" and cope with stress and adversity in a manner that prevents long term harm.
The attributes of a workplace that supports wellness and resilience offers opportunity for connection among employees, pro-actively supports and promotes good physical health, fosters positivity, helps employees adapt to change, and empowers employees to identify solutions. In order to facilitate this process the "Guide" contains a program start-up checklist. The first step is to set up a "Wellness and Resilience Steering Committee". Members should represent every sector of the organization. Brainstorming can result in plans for achieving buy-in and implementation. As available, professionals such as dietitians, exercise specialists, mental health professionals and health educators can provide valuable input. Second, define you agency's culture of wellness and resilience. Third, identify and prioritize innovative practices most suitable to your agencies specific needs. Don't be afraid of trial and error. Fourth, create a culture of wellness and resilience policy. This policy should stipulate responsibilities for both practitioners and employers. Practitioners must commit to strengthen personal resilience, engage in self-assessment and participate in mental health training, and elect to practice a healthy lifestyle. Employers must provide EAPs offered by counselors who understand the challenges of EMS, develop a comprehensive wellness program, promote work-life balance and ensure just culture and confidentiality. The fifth component is a budget for implementing these new practices. Slowly implementing sustainable practices is much better than stopping and starting unrealistic ones. As critically important members of the healthcare community, our sixth step is to develop relationships within the community to offset costs.

Local businesses, healthcare facilities and academic institutions may offer resources when the importance of the services EMS agencies provide is presented to them in an organized fashion. The next step is to actively obtain feedback from practitioners. Do people feel better? The efficacy of the program can also be quantified by tracking sick day use, attrition, injuries, and claims for crashes, patient handling events and clinical errors. By implementing these practices, positive effects can be achieved on the health and well-being of personnel and the fiscal viability of the agency.


---
References
"Guide to Building an Effective EMS Wellness and Resilience Program", Project of the NAEMT Workforce Committee, January, 2019
Newland C, Barber E, etalia, "Survey Reveals Alarming Rates of EMS Provider Stress and Thoughts of Suicide", JEMS, September 2018, 2015
National Survey on Mental Health Services, NAEMT, www.naemt.org Accessed February 1, 2019
Schwartz M, London L, "Neuroimmunity: A New Science That Will Revolutionize How We Keep Our Brains Healthy and Young", Yale University Press, New Haven and London, 2015
Szczygiel M (Ed), "EMS Safety Manual", Jones & Bartlett Learning, Burlington, MA 2017