5 motorcycle road trip ideas in the U.S.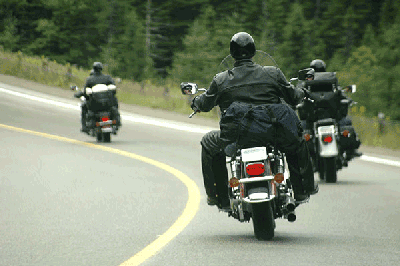 Looking to hit the open road? From the mountains to the shore and everything in between, America boasts countless highways to explore. To help you on your way, we've compiled a list of some of the best motorcycle rides.
Kickapoo River Valley, Wisconsin

Explore Wisconsin like never before by taking a 33-mile scenic ride down well-paved and maintained Sate Highway 131 along the Kickapoo River. The route crosses the river at least a dozen times. Leisurely ride through the valley at 45 mph and experience spectacular views of sandstone cliffs covered with wild flowers, beautiful forest, and farms.

Overseas Highway – Key Largo to Key West, Florida

If salt air and sand excite you, ride 100 miles on the narrow Overseas Highway to a tropical paradise. You'll experience beautiful bridges and beaches. The Overseas Highway boasts 42 ocean bridges connecting the inland to the islands, including the Seven Mile Bridge. Gorgeous views of turquoise water will make this a trip you'll never forget.

Historic Route 66

From Chicago to Santa Monica, Route 66 is a road biker's dream. Explore nearly 2,500 miles of America's original highway as you ride toward the western frontier. The "Main Street of America" travels through eight states from east to west: Illinois, Missouri, Kansas, Oklahoma, Texas, New Mexico, Arizona and California. Many of the original landmarks are still just the way they were in the 1950s when Route 66 was at its peak. You'll experience spectacular views of the Ozarks, Great Plains, and Grand Canyon and make many memories at the biker-friendly stops along the way.

North Shore Drive/Highway 61 – Minnesota

North Shore Scenic Drive or Highway 61 is considered an All-American Roadway that hugs the shoreline of Lake Superior for 150 miles from Duluth, Minnesota, to the Canadian border. You'll experience gorgeous lake views, bluffs, thick forests, waterfalls, and seven state parks. Plus, there are 41 historic sites along the shore to explore. A few notable stops include the Split Rock Lighthouse, Grand Portage National Monument, and the harbor town of Grand Marais.

Coastal Highway 1 – Maine

Historic Route 1 is the oldest highway on the east coast stretching from Maine to Florida. On this scenic route you will experience charming seaside villages, numerous lighthouses, beautiful New England beaches, wildlife and natural wonders. One of the main attractions is the Portland Head Light, Maine's oldest lighthouse built in the 1790s.
We hope this list gives you some great ideas for your next motorcycle road trip and it proves to be adventurous and safe. For your protection, Markel offers specialized motorcycle insurance with coverage for damage you cause to others, coverage for your bike, accessories and riding gear, and coverage for your injuries including medical payments. You can also purchase roadside assistance, which offers a 24-hour emergency road service program. For as little as $25 per year, you can get 24-hour motorcycle emergency towing and road service, tire and battery service, trip interruption reimbursement and more!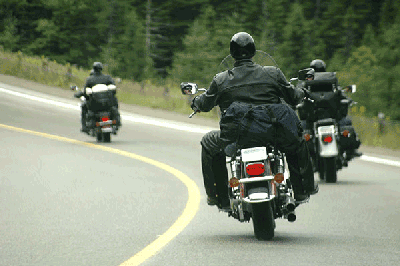 Was this helpful?
Policies as low as $50 per year.
Enter your zip code to get a fast, free online quote. Plus, save up to 35% with our discounts, including 10% just for switching.
Or call +1.800.236.2453 to speak with a motorcycle insurance specialist.