Motorcycle road trip checklist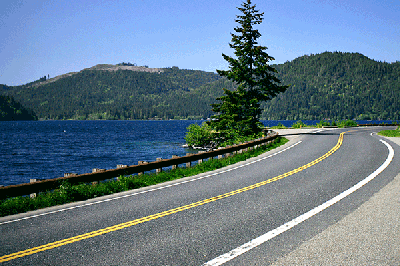 Crisp air, vibrant colors, and tempting roadways. The fall season is a beautiful time of year to hop on your motorcycle for a road trip. However, there are a few things to consider before heading out so you'll be ready to travel wherever the road takes you.
Complete the T-CLOCS inspection checklist
The Motorcycle Safety Foundation developed the easy to use T-CLOCS inspection checklist to help you make sure your bike is ready to hit the road. Each letter describes a different area on your bike to be inspected before you leave:
T- Tires and wheels (tires, wheels, and brakes)
C- Controls (levers, pedal, cables, hoses, throttle)
L- Lights (battery, headlamp, tail lamp/brake lamp, turn signals, mirrors, lenses, reflectors, wiring)
O- Oil
C- Chassis (frame, suspension, chain or belt, and fasteners)
S- Stands (center and side)
Print out a copy of the checklist before heading to the garage so you know exactly what you should be looking for in each area.
Make sure your motorcycle insurance is up to date
It's always a good idea to review your insurance policy before taking a long trip so that you know exactly what coverage you have. Be sure to keep a copy of your insurance card on you and on the bike. If you ever have any questions about your policy or coverage, always contact your insurance agent. A short, three minute phone call could save you a lot of money in the long run.
Questions to ask yourself
Now that your motorcycle is ready to hit the road, you'll want to ask yourself a couple of questions:
How long do you plan to be gone?
Where do you want to go?
What do you have in mind for lodging?
These questions will help you determine how to pack your motorcycle appropriately.
Create a packing list
Separate the list into three different categories: necessities, clothes, and toiletries.
Necessities:

A flat kit, map/GPS, food, and water are some items you should seriously consider carrying on your bike in addition to a first aid kit, flash light, and insurance information that you usually carry on your bike for short trips.

Clothes:

Fold your clothes and neatly place them inside several large zip lock bags. Zip the bag three quarters of the way shut and sit on top of each bag so that all of the air is let out. Stand up and quickly zip the zipper completely shut. Not only will this help compress what you're packing, but you'll still be able to see everything too!

Toiletries:

Storing aspirin, deodorant, eye drops, Neosporin, shampoo, and other toiletry items in another zip lock bag will help keep everything organized and easy to access.
Packing your motorcycle
Now that you know what you will be bringing, it's time to start packing the bike. Whether you plan to pack items in your saddle bags or on top of the bike, you'll want to make sure the weight is evenly distributed throughout. If you are using saddlebags, it's best to put heavier or stable items on the bottom and sides so they are closer to the bike. Then place the lighter items on top of the heavier items. Be sure to keep your rain gear near the top too. That way, when it starts to rain, you don't want to have to unpack everything to pull it out. If you don't have saddlebags, you can use bungee nets. Here again, you will also want to place heavier or more stable items at the bottom and lighter items on top. Make sure that that all items are snug and will not get loosened by winds or bumps in the road. You'll also want to keep in mind that your jacket can be a storage place too. This is a great place to put aspirin, Chap Stick, and other small items you may need easy access to.
And last but not least—have a great trip!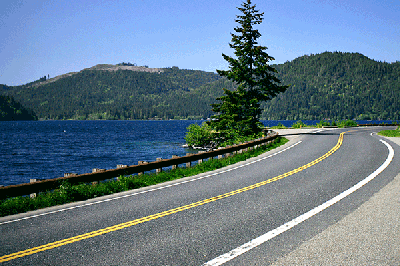 Was this helpful?
Policies as low as $50 per year.
Enter your zip code to get a fast, free online quote. Plus, save up to 35% with our discounts, including 10% just for switching.
Or call +1.800.236.2453 to speak with a motorcycle insurance specialist.