Playground injuries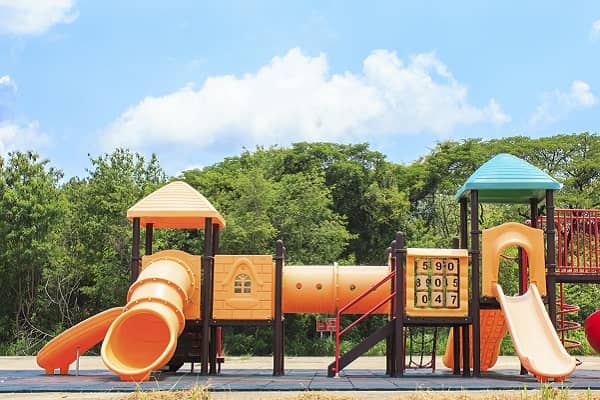 In general, the most common causes of playground injury are falls from raised playground equipment or collisions with another child. Most injuries resulting from falls are fractures to extremities.
You can help prevent these types of injuries by following these guidelines:
Ensure the use of adequate fall protection materials underneath playground equipment, both indoors and out. Materials should be at least 12 inches deep and extend 6 feet in all directions around the equipment.
Encourage children to play on age-appropriate equipment. Bear in mind that children develop at different rates, and some children may not be ready to use certain equipment.
Train your staff in close-proximity supervision, which requires playground supervisors to stand close enough to children to catch them if they fall.
Most injuries resulting from collisions are fractures to extremities, lacerations, and broken teeth.
To help prevent these injuries:
Don't let children run on the playground.
Watch children on swings and slides so they don't collide with others.
Children can also be injured when they trip over equipment or barriers, such as railroad ties, that are designed to hold fall protection materials in place.
Conclusion
Playgrounds can be a great place for kids to work off energy, but staff should be aware that their supervision means intervention. Unsafe play practices or unsafe conditions can lead to injuries.
The Consumer Product Safety Commission (www.cpsc.gov) has a number of excellent, free playground resources including "Handbook for Public Playground Safety and Soft Contained PlayEquipment Safety Check List."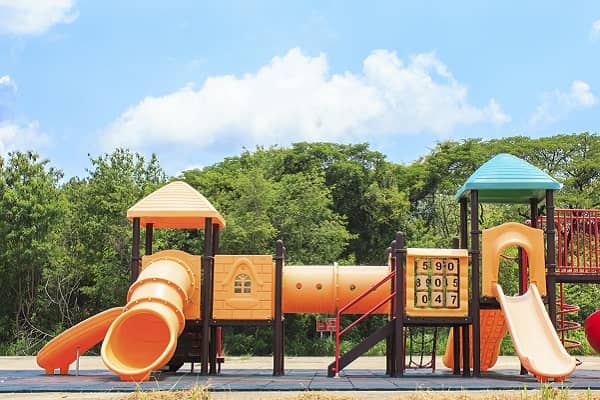 This "document" is intended for general information purposes and should not be construed as advice or opinions on any specific facts or circumstances. The content of this document is made available on an "as is" basis, without warranty of any kind. This document cannot be assumed to contain every acceptable safety and compliance procedure or that additional procedures might not be appropriate under the circumstances. Markel does not guarantee that this information is or can be relied on for compliance with any law or regulation, assurance against preventable losses, or freedom from legal liability. This publication is not intended to be legal, underwriting, or any other type of professional or technical advice. Persons requiring advice should consult an independent adviser or trained professional. Markel does not guarantee any particular outcome and makes no commitment to update any information herein, or remove any items that are no longer accurate or complete. Furthermore, Markel does not assume any liability to any person or organization for loss or damage caused by or resulting from any reliance placed on this content.
Markel® is a registered trademark of Markel Group Inc.
© 2023 Markel Service, Incorporated. All rights reserved.
Was this helpful?