Preparing for the Initial meeting with your attorney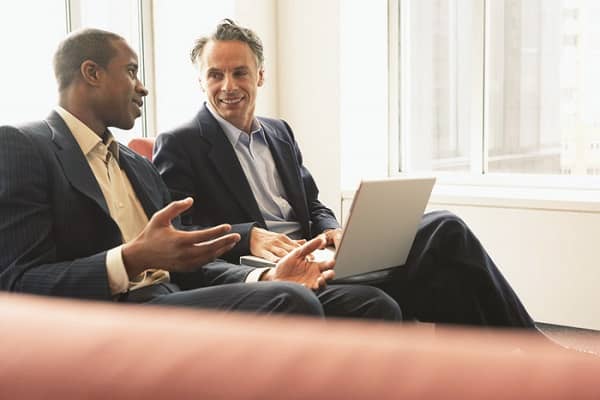 No one wants to be involved in a lawsuit, but once you are, it is important to assist your attorney with your defense. Preparing your case begins with your initial meeting with your attorney. The early stages of litigation are often the most critical. From a practical standpoint, the more prepared you are for the initial meeting, the less disruptive the lawsuit will be to you, your family, and your business. The following is some helpful advice for preparing for your initial meeting with your attorney.
What is the purpose of the initial meeting?
The initial meeting provides all parties with face-to-face contact, which is important in developing the attorney-client relationship. Your attorney will use this meeting to gather facts and documents related to the lawsuit. Not only will you have the opportunity to present your side of the story, but you can use the initial meeting to ask questions about your case or the legal process. Although your attorney may have been retained by your insurance carrier, you are the client. As such, your attorney's sole responsibility will be to rigorously defend your interests.
Where should we meet?
Generally, the initial meeting will take place at your attorney's office, but it can be held at any convenient, private location where a third party cannot overhear your communications with your attorney. If the incident giving rise to the lawsuit occurred on the business premises, it may be helpful to have the initial meeting there so your attorney can view the location. You can arrange a meeting time during off peak hours which will result in the least amount of business disruption.
Who should be present?
If possible, any employee or other individual with direct involvement in the incident or with knowledge regarding the incident should be present at the initial meeting. This will enable your attorney to gather all necessary information in an expeditious manner. After this meeting, designate one person at your company to act as the liaison between your organization and your attorney. This person can be the employee who is most knowledgeable about the facts and documents relating to the lawsuit, or the person who will represent the organization at mediation or trial.
What should I bring?
Be over-inclusive in what you provide to your attorney. The documents you will need will depend on the specific nature of the case, but generally, gather any documents relating to the incident or the parties involved. This may include all lawsuit papers, claim notices, correspondence, records, incident reports, written statements, notes, invoices, bills, receipts, letters, telephone logs, internal memoranda, youth applications, camp or club brochures, training documentation, photographs and employment files. Bring a list of the names and contact information of anyone involved with the incident. Review the suit papers prior to your meeting and write notes in the margin.
If Interrogatories, Requests for Production or other "discovery" were served with the suit papers, review these documents, jot down your preliminary responses to the questions and locate the requested documents. Preparing a timeline of important events relating to the incident can also be beneficial. It will be more effective if you collect this information and these documents prior to the initial meeting so your attorney can review the documents with you. Instruct your employees to preserve any
documents or other materials relating to the incident in case they need to be used as evidence.
Is this meeting confidential?
Yes. Except under limited circumstances, your attorney cannot disclose any information you tell him or her to anyone else without your permission. The purpose of this rule is to encourage you to be completely honest and forthcoming with your attorney, which is essential for your attorney to properly and fully represent you. Always err on the side of disclosure. Let your attorney decide if the information is relevant or not. To maintain this confidentiality, it is important that you and your employees do not speak with anyone about the incident or the lawsuit other than your attorney, members of his or her firm, and representatives of your insurance company.
What are other ways I can assist my attorney?
Cooperation and communication are the keys to a successful defense. To best serve your interests, you and your attorney must respond to correspondence and requests for additional information promptly. While your attorney will endeavor to keep your involvement in the lawsuit to a minimum, your assistance will be necessary to collect documents, respond to interrogatories and attend depositions, mediation and/or trial.
These guidelines highlight your valued role in assisting your attorney with your defense. Your preparedness for the initial meeting can significantly save time and attorney costs as well as potentially impact the outcome of the case—a better prepared attorney increases your chances of winning. By keeping these principles in mind when you prepare for your initial meeting with your attorney, you will make a significant contribution to the prompt and successful resolution of your case.
---
By Stanley P. Wellman, Esq. and Danielle D. Giroux, Esq.
Stan Wellman is a partner and Danielle Giroux is a senior associate at Harman, Claytor, Corrigan & Wellman, P.C., a Richmond, Virginia, law firm specializing in the defense of civil litigation matters.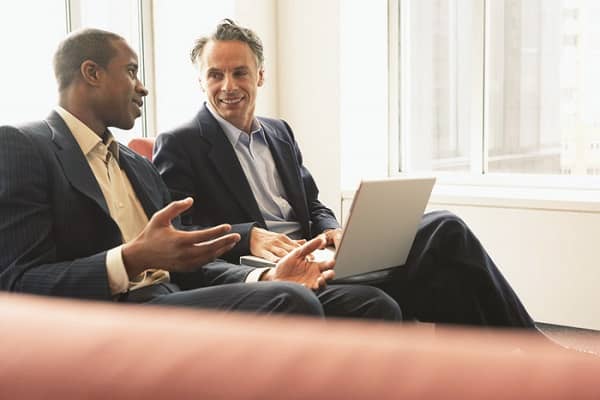 This "document" is intended for general information purposes and should not be construed as advice or opinions on any specific facts or circumstances. The content of this document is made available on an "as is" basis, without warranty of any kind. This document cannot be assumed to contain every acceptable safety and compliance procedure or that additional procedures might not be appropriate under the circumstances. Markel does not guarantee that this information is or can be relied on for compliance with any law or regulation, assurance against preventable losses, or freedom from legal liability. This publication is not intended to be legal, underwriting, or any other type of professional or technical advice. Persons requiring advice should consult an independent adviser or trained professional. Markel does not guarantee any particular outcome and makes no commitment to update any information herein, or remove any items that are no longer accurate or complete. Furthermore, Markel does not assume any liability to any person or organization for loss or damage caused by or resulting from any reliance placed on this content.
Markel® is a registered trademark of Markel Group Inc.
© 2023 Markel Service, Incorporated. All rights reserved.
Was this helpful?