Protect your structure from wildfires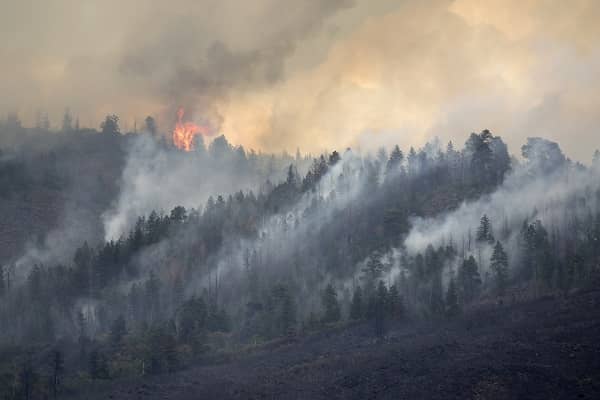 The good news is that property owners have an advantage over wildfires, more so than any other natural catastrophe. Wildfires ignite only when distinct combinations of elements exist: heat, oxygen and fuel. Heat and oxygen are out of man's control but if you remove the elements that fuel a fire from around your property, you reduce its ability to spread — greatly minimizing, or even eliminating your risk.
The following are some preemptive steps you can take to help protect your property from a wildfire:
Clean up brush

Experts warn that our wildfire seasons are coming earlier and staying longer these days. And in California, dry chaparral produces fast-moving firestorms, particularly during Santa Ana winds. Coastal sage becomes tinder 7 to 10 years after a burn, chaparral 15 to 20 years after a burn. Thin, prune, and rake your property of crackling dry debris regularly so it stays fire resistant.



Maintain an irrigated greenbelt

Within 30 feet of your property, keep plants well maintained and irrigated.



Clear out the clutter

Clean dead leaves and other plant debris from your property's roof and gutters, and rake up fallen leaves. Avoid storing firewood next to your structure.



Prune trees and shrubs

Cut back any tree branches overhanging your roof to within 15 to 20 feet of the property, and keep shrubs growing next to the structure at under 1 1/2 feet tall. In heavily wooded areas, cut down any weak or diseased trees, and eliminate fire "ladders"—plants of different heights that form a continuous fuel supply from the ground up into the tree canopy.



Be ready to use the pool

A gasoline-powered fire hose (off the grid, it works even when electricity is lost) can let firefighters make use of the 21,000 gallons of water a pool can hold. (That's about the amount needed to save a 2,000-square-foot home). If you don't have a swimming pool, you could install a cistern or rain barrels.



Prep the structure

Consider replacing a shake roof with composition shingles, slate, or ceramic tiles, and standard windows with double-paned tempered glass which reduces heat transfer through glass. Eliminate eaves or enclose them with stucco or other nonflammable material. Cover vents with 1/4-inch wire mesh. When fire approaches, block the vents with precut plywood. Use non-flammable masonry or wrought iron for fences, railings, and walls that adjoin the house. Enclose decks in wild land areas with skirts of concrete, stucco, or other non-flammable materials. Or use oversize timbers (6-by-6 inch posts and beams) to build them.



Choose the right plants

There's no such thing as a fire proof plant—any plant will burn if the flames are hot enough, and wildfires can reach 900°. Some plants can slow a fire if they are watered and pruned regularly. Visit a fire wise garden near you (or their informative websites), to learn more about protecting your structure from wildfires.
Additional resources
Source: Sunset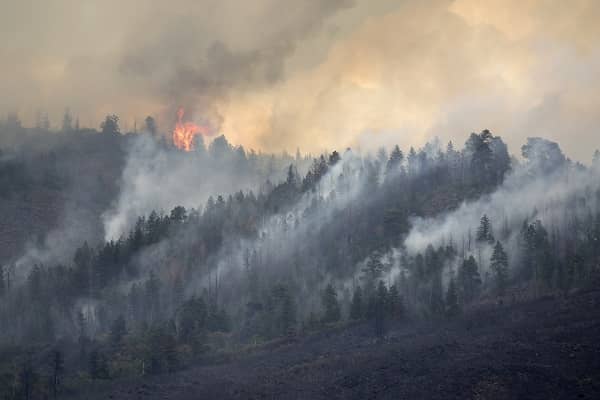 Was this helpful?