Safety News - Winter 2020
ISEA publishes updated eye and face protection
International Safety Equipment Association (ISIA) has updated its eye and face protection standard. ANSI/ISEA Z87.1-2020, American National Standard for Occupational and Educational Personal Eye and Face Protection, reinforces the emphasis on matching the protector to the hazard and includes other enhancements responsive to the evolving needs for workers, particularly those engaged in specific tasks or applications.
The standard prescribes the design, performance specifications, and marking of safety eye and face products, including safety goggles, spectacles, face shields and welding helmets worn by those who work in manufacturing and processing facilities, utilities, transportation, university and research laboratories, and other occupational settings. Learn more at: https://bit.ly/3hLWTsw
OSHA offers resources on proper respirator use
OSHA has developed a video and workplace poster about proper wear and removal of respirators. Available in English and Spanish, these resources illustrate the seven steps workers should take when using and removing a respirator. The steps are:
Wash hands with soap and water or an alcohol-based hand rub containing at least 60% alcohol before putting on or removing the respirator.
Inspect the respirator for damage before use
Cover nose and mouth with the respirator and pull strap over head to rest it on the back of the head. The second strap should rest at the back of the neck. Use nose clips to mold the respirator to the shape of the nose.
Check the respirator by putting both hands over it and breathing. Readjust the straps if air leaks.
Avoid touching respirator while in use
Remove respirator by grabbing straps from behind; do not touch the front
Discard respirator in waste receptacle if it is not reusable
Watch the video at: https://youtu.be/oU4stQgCtV8. Find the "Seven Steps to Correctly Wear a Respirator at Work" poster at: https://bit.ly/2YupnPG
Increased use of mobile banking apps could lead to exploitation
As the public increases its use of mobile banking apps, partially due to increased time at home, the FBI anticipates cyber actors will exploit these platforms.
Americans are increasingly using their mobile devices to conduct banking activities such as cashing checks and transferring funds. U.S. financial technology providers estimate more than 75 percent of Americans used mobile banking in some form in 2019.
Studies of U.S. financial data indicate a 50 percent surge in mobile banking since the beginning of 2020. Additionally, studies indicate 36 percent of Americans plan to use mobile tools to conduct banking activities, and 20 percent plan to visit branch locations less often. With city, state, and local governments urging or mandating social distancing, Americans have become more willing to use mobile banking as an alternative to physically visiting branch locations. The FBI expects cyber actors to attempt to exploit new mobile banking customers using a variety of techniques, including app-based banking trojans and fake banking apps.
For more information, see the Public Service Announcement from the Federal Bureau of Investigation at:
https://www.ic3.gov/media/2020/200610.aspx
NFPA video outlines fire safety considerations for hand sanitizer
With the increase of hand sanitizer use, the National Fire Protection Association (NFPA) has released a video that addresses fire safety considerations for the use and storage of hand sanitizer. The video features an interview with NFPAs Guy Colonna in which he discusses how a solution like hand sanitizer that is typically about 70% ethanol or isopropanol normally has a flashpoint of roughly 63˚F, or about room temperature. At this temperature, the solution starts to give off potentially flammable vapors, which could ignite if exposed to an ignition source.
While the Centers for Disease Control (CDC) has stated that hand sanitizer is safe to use since the solution evaporates quickly, storing large quantities can pose a significant fire risk, and any amount more than five gallons would fall under NFPA 30, Flammable Combustible Liquids Code. The video discusses NFPA 30 and highlights important aspects such as storing larger quantities of hand sanitizer in a flammable liquids cabinet or in an area protected by an automatic fire sprinkler system.
Watch the video at: https://www.youtube.com/watch?v=1P3GjIBKwI8
Railway safety video released for cement, dump, and garbage truck drivers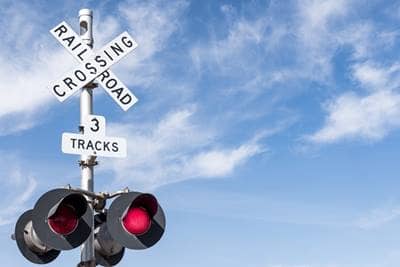 According to Operation Lifesaver, an organization focused on rail safety education, a person or vehicle is hit by a train every three hours in the U.S. In the case of large vehicles such as cement, dump, and garbage trucks, such a collision could derail a train due to the weight of these vehicles. To raise awareness and educate drivers, the organization has produced a video that shows cement, dump, and garbage truck drivers how to safely navigate railroad crossings along their routes to avoid potential hazards or crashes.
The video addresses three points: what to do when drivers approach a railway crossing (e.g., eliminate distractions, ensure that there is enough room on sides of the vehicle, refrain from trying to beat the train), understanding signs and signals at crossings (e.g., painted stop lines, multiple track signs, crossbuck signs), and what to do if the vehicle stalls on the tracks (e.g., exit the vehicle even if the train is not in view, locate Emergency Notification System sign, call phone number on the sign to report a problem).
Watch the video at https://bit.ly/2DeBI2M
ESFI offers tips for electrical safety when telecommuting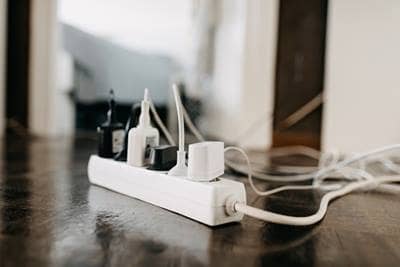 According to Electrical Safety Foundation International (ESFI), each year in the U.S., more than 47,000 home fires are caused by electrical failures or malfunctions, and roughly 3,300 more originate from extension cords. ESFI has developed an electrical safety infographic intended for workers who either have a home office or telecommute. The infographic highlights 10 safety tips to help keep these workers and their homes safe from electrical hazards.
Avoid overloading outlets
Unplug appliances when not in use to save energy and minimize the risk of shock or fire
Regularly inspect electrical or extension cords for damage
Only use extension cords on a temporary basis
Never plug a space heater or fan into an extension cord or power strip
Never run cords under rugs, carpets, doors or windows
Ensure that cords do not become tripping hazards
Keep papers and other potential combustibles at least 3 ft. away from space heaters and other heating sources
Make sure proper wattage is used for lamps and other lighting
Ensure that smoke alarms are installed in the house, test them monthly, change batteries yearly and replace the alarm unit every 10 years
Read the infographic at: https://safetyequipment.org/
Guide addresses opioid misuse in rural communities
According to the CDC, drug overdoses resulted in some 52,000 deaths in the U.S. in 2015. Also, between 1999 and 2015 drug overdose fatalities in rural communities increased by 325%, compared to 198% in urban areas according to the U.S. Office of National Drug Control Policy (ONDCP). To increase awareness about drug overdose in rural communities, ONDCP has released a community action guide that offers guidance to help rural leaders address drug use.
The guide describes common danger signs of addiction, such as disinterest in enjoyable activities, changes in mood or daily routine, decline in performance at work or school, and secretive behaviors. In addition, the guide discusses ways employers can increase employment opportunities for people with substance-use disorder. Employers can:
Invest in training to help management and staff recognize signs of addiction
Encourage recovery-friendly workplace initiatives
Support second-chance initiatives by hiring individuals in recovery
Build partnerships and to leverage resources to combat opioid crises in rural communities
Read the guide at: www.usda.gov/topics/opioids
COVID-19 pandemic: New e-tool designed to help pick the right respiratory protection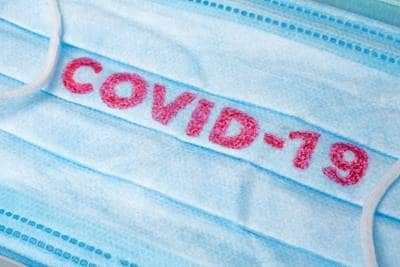 A new e-tool from the Washington State Department of Labor and Industries is intended to help employers and workers choose the appropriate mask, facial covering or respirator based on the COVID-19 exposure risk level of specific job duties.
Users can access the e-tool via a computer or mobile device to determine which type of respiratory protection is right for them based on whether they work alone or with others, indoors or outdoors, or in a vehicle alone or with others. The resource isn't intended for hospitals, clinics or other treatment facilities.
The e-tool includes links to additional resources such as videos on how to put on and take off a mask, answers to common questions about facial coverings, and Washington L&I's Which Mask for Which Task? guidance document.
This document is intended for general information purposes only, and should not be construed as advice or opinions on any specific facts or circumstances. The content of this document is made available on an "as is" basis, without warranty of any kind. This document can't be assumed to contain every acceptable safety and compliance procedures or that additional procedures might not be appropriate under the circumstances. Markel does not guarantee that this information is or can be relied on for compliance with any law or regulation, assurance against preventable losses, or freedom from legal liability. This publication is not intended to be legal, underwriting, or any other type of professional advice. Persons requiring advice should consult an independent adviser. Markel does not guarantee any particular outcome and makes no commitment to update any information herein, or remove any items that are no longer accurate or complete. Furthermore, Markel does not assume any liability to any person or organization for loss or damage caused by or resulting from any reliance placed on that content.

*Markel Specialty is a business division of Markel Service, Incorporated, the underwriting manager for the Markel affiliated insurance companies.
© 2022 Markel Service, Incorporated. All rights reserved.

Was this helpful?