Safety News - Fall 2019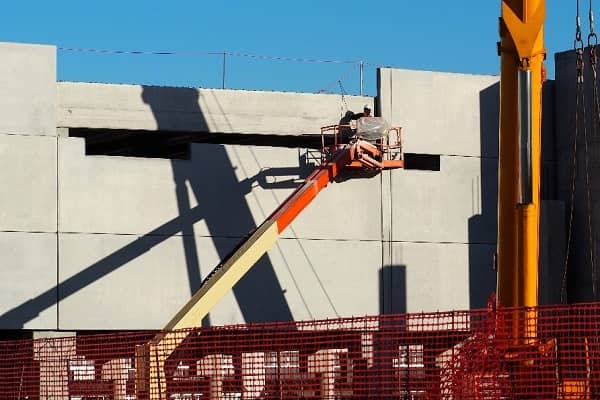 Preventing falls in construction: NIOSH issues fact sheet
NIOSH has published a new fact sheet intended to help construction employers and workers prevent falls from roofs, ladders, and scaffolds. The fact sheet, which stresses the importance of training and regular ladder and scaffold maintenance, offers several recommendations.
Boom lift scenario now part of NIOSH simulation tool
NIOSH has added a boom lift scenario to its Aerial Lift Hazard Recognition Simulator. The training tool, which also includes a scissor lift operation simulation, provides realistic workplace scenarios "to help potential aerial lift operators acclimate to aerial lift operation and to identify the common occupational hazards during use."
NIOSH study addresses 3-D printing hazards
The National Institute for Occupational Safety and Health (NIOSH) researchers recently published a study, "Potential Occupational Hazards of Additive Manufacturing," in Journal of Occupational and Environmental Hygiene. NIOSH notes the rapid rise in the use of additive manufacturing, commonly known as 3-D printing, in K-12 schools as a teaching tool. It is commonly used in industries such as automotive, aerospace, medical device, and electronics manufacturing, and can also be found in construction, offices, and libraries.
According to NIOSH, the most prominent potential hazards, which vary by process, the material used, and other factors, include:
Inhalation exposure to volatile organic compounds, particulate, additives, powder, and fumes

Dermal exposure to powder, fumes, resins, solvents, ultraviolet, and binders

Burns

Shock

Laser and radiation exposures

Explosions
Learn more about the study on the NIOSH Science Blog.
Report ranks most dangerous states, cities for pedestrians
Smart Growth America has published its report, Dangerous by Design 2019, which documents a steady increase in pedestrian fatalities over the past decade in the U.S. According to the report, pedestrian fatalities have increased 35% in the past decade, while walking has seen only a marginal increase and driving has increased by about 8% over the same period.
The report ranks states and metropolitan areas based on the number of people struck and killed by drivers while walking, accounting for the population of the state or metro area and the percentage of people who walk to work.
According to the report, states and metropolitan areas across the southern continental U.S., older adults, people of color and pedestrians in low-income communities experience the most danger. The report is based on data from the Fatality Analysis Reporting System and includes traffic deaths that occurred between 2008 and 2017. For more information, visit https://smartgrowthamerica.org/resources/dangerous-by-design-2019/.
AIHA white paper warns of potential hazards of vaping
American Industrial Hygiene Association (AIHA) has issued a white paper that reviews current scientific data and evaluates the effects of chemicals used in e-cigarettes as well as those emitted by them during use. The paper presents evidence that the devices can release airborne contaminants that may affect not only users and those around them as well.
"Scientific evidence is growing that supports the concern that emissions from e-cigarettes contain potentially hazardous chemicals that can impact both the user and bystanders," says Cheri Marcham, lead researcher of the white paper, who also co-authored "E-Cigarettes: A Hazy Hazard," published in the June 2017 issue of Professional Safety. "It's important that users and the public are aware that the emissions from these devices are not just water vapor, but instead contain a myriad of potentially harmful chemicals."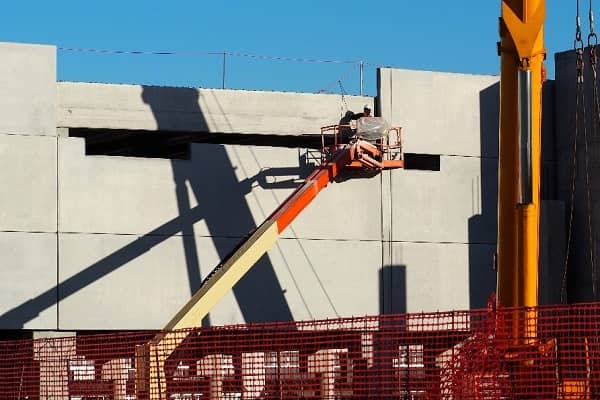 This document is intended for general information purposes only, and should not be construed as advice or opinions on any specific facts or circumstances. The content of this document is made available on an "as is" basis, without warranty of any kind. This document can't be assumed to contain every acceptable safety and compliance procedures or that additional procedures might not be appropriate under the circumstances. Markel does not guarantee that this information is or can be relied on for compliance with any law or regulation, assurance against preventable losses, or freedom from legal liability. This publication is not intended to be legal, underwriting, or any other type of professional advice. Persons requiring advice should consult an independent adviser. Markel does not guarantee any particular outcome and makes no commitment to update any information herein, or remove any items that are no longer accurate or complete. Furthermore, Markel does not assume any liability to any person or organization for loss or damage caused by or resulting from any reliance placed on that content.

*Markel Specialty is a business division of Markel Service, Incorporated, the underwriting manager for the Markel affiliated insurance companies.
© 2022 Markel Service, Incorporated. All rights reserved.

Was this helpful?