Safety news - Summer 2018
By: Kim Coonrod, Director, Loss Control
"Tragic trend": On-the-job deaths at highest level since 2008, BLS reports
A total of 5,190 workers died from on-the-job injuries in 2016 – a 7 percent increase from 2015 and the highest number of fatalities since 5,214 workers died in 2008, according to data released December 19 by the Bureau of Labor Statistics. The data also shows that the overall rate of fatal workplace injuries climbed to 3.6 per 100,000 full-time equivalent workers in 2016 from 3.4 per 100,000 FTE in 2015.
OSHA offers fact sheet on walk-arounds
OSHA released a new fact sheet educating managers and business owners on how to conduct a safety walk-around that improves hazard recognition and communication with workers. The fact sheet explains the benefits of inspections such as demonstrating management commitment to safety and learning firsthand how effectively safety programs are working.
Surge protection – more than an accessory
In 2017, the Electrical Safety Foundation International (ESFI) conducted a survey of electrical designers, planners, and engineers and found that there was a limited understanding of the purpose and effectiveness of surge protection devices. In response to the survey results, ESFI created educational materials to spread awareness of surge protection.
An important factor revealed by this survey was the failure of industry engineers and experts to distinguish surge protection devices from over current devices or circuit interrupters (such as a GFCI breaker). SPDs are designed to handle fast transients or surges, rather than excess voltage or current. While some Type 1 SPDs may be equipped with external overcurrent protection, it should be noted that this is not the case with all variations of SPDs, and that it is not the preliminary function of the devices. Likewise, overcurrent devices do not provide surge protection.
To view an infographic and download the full survey results, visit the Electrical Safety Foundation International (ESFI) website.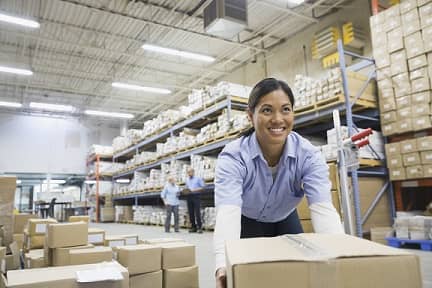 NIOSH releases app for safely lifting
NIOSH has released the NLE Calc mobile app, a tool for calculating the overall risk index for single and multiple manual lifting tasks. The application provides risk estimates to help evaluate lifting tasks and reduce the incidence of low back injuries to workers.

Is your workplace prepared for a tornado?
Spring is considered tornado season for much of the United States, but tornadoes can occur any time of the year. About 1,200 strike in the United States each year, and according to the National Oceanic and Atmospheric Administration (NOAA), tornadoes have resulted in an annual average of 70 fatalities from 1987 to 2016 (the most recent data available). Twisters also have been recorded in all 50 states.
How can employers ensure their workers are prepared?
Have a plan
As with any emergency, having a thorough plan in place can help mitigate injuries, fatalities and damage to property in the event of a tornado.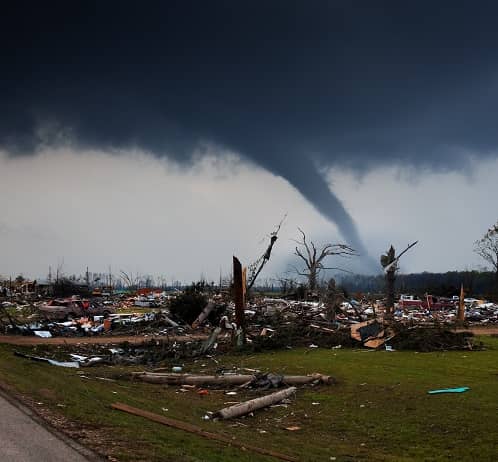 Look and listen
The appearance of a funnel cloud in the sky is the most obvious sign of a tornado, but be on the lookout for other signs as well, according to Roger Edwards, a lead forecaster at NOAA's Storm Prediction Center.
Seek shelter
When a tornado warning is issued, do your employees know where to go? In general, workers should find an enclosed, windowless area on the lowest floor, Edwards said. The area should be as close to the center of the facility as possible and away from glass windows. He also recommends workers crouch down as low as possible, with their faces down and hands covering their heads.
After the storm
Once the tornado passes, the Centers for Disease Control and Prevention advise the following:
Check workers for injuries.
Check apps and other sources for additional emergency weather information.
Proceed with caution through damaged areas, and watch out for hazards. Wear proper personal protective equipment when handling debris.
Cooperate with emergency personnel.
A number of resources are available to help employers create a tornado emergency plan, including FEMA's "Severe Wind Tornado Toolkit" and "Prepare Your Organization for a Tornado Playbook." Download them at fema.org. OSHA offers a "Tornado Preparedness and Response" section on its website.
Safe+Sound week slated for August
Safe+Sound
week 2018 is slated for August 13-19. According to OSHA, the goal of this second annual safety week is to raise awareness of the value of safety and health programs, and understanding about the core elements of those programs: management leadership, worker participation and a systematic approach to finding and fixing hazards in the workplace.
The information provided in this article is intended for general informational purposes only and should not be considered as all encompassing, or suitable for all situations, conditions, and environments. Please contact us or your attorney if you have any questions.