Accident response planning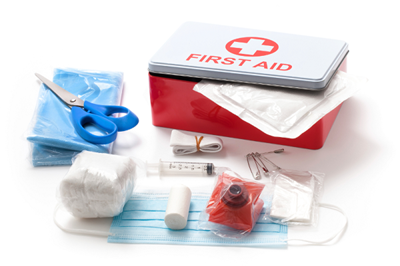 As most educators are aware the more time you have spent in a school environment the more likely it is that you will have experienced an accident at the school, or you will someday. Of course the goal of any solid risk management and loss control plan is to minimize the risk of accidents, but it is prudent to have an accident response plan in place so that if an accident occurs there will be a planned response to minimize damages and provide adjusters with information necessary to handle resulting claims.
First response:
The goal of any first responder should be assessment of the situation and reaction to the circumstances with predetermined goals of preventing further injury to persons and/or damage to property.
In many circumstances contacting local emergency response personnel by calling 911 is an appropriate first response. This is necessary when life and serious injury are threatened as well as when fire or imminent danger is present.
Accident investigation procedures:
It is essential in any functional safety program to have a procedure whereby accidents, injuries and illnesses can be investigated promptly with accurate documentation of the findings. Additionally, it is advisable to investigate "near miss" accidents even when no injury occurs. Accident investigation allows for a school to eliminate or reduce those exposures, which are commonly causing injuries as well as controlling those exposures that have resulted in near miss accidents.
Accident and injury analysis will make you aware of the most prevalent cause of accidents within each department. At a minimum an accident investigator must determine the following facts:
Who got hurt, and what was the nature of his/her injuries? When did the accident happen? Time of day, factors involved, etc. Collect information from the injured: name, e-mail, phone, family contacts, addresses, work information etc.
What was the injured person doing, exactly, when the accident occurred?
What other persons were involved, directly or indirectly, in the incident?
What were they doing, exactly, at the time of the accident? List witness names, addresses, phone numbers, email etc.
What physical factors were involved, equipment missing, defective, not being used? Why?
Were job procedures being violated? By whom? How? Why?
In summary, these questions are designed to determine which factors existed, that if they were removed, would have prevented the accident. Your school can use a specifically designed form to gather facts after an accident or injury. In the alternative, you may choose to have a supervisor and the injured person discuss the facts surrounding the accident and complete a narrative explanation containing the essential elements of the investigation. It should not be the purpose of the accident investigation to determine fault for the goal of punishment of the injured party or other parties involved. The ultimate goal of accurate accident investigation procedures is preventing future similar accidents and providing a basis for a claims investigator to begin handling other aspects of the claim.
Off campus accidents:
Accident investigation procedures as a quick response are very similar for off campus accidents that are school sanctioned as they are for accidents that occur on campus. The one major exception is that admission of responsibility by school personnel should be avoided. This will protect the school's and the injured person's rights under civil laws. Attention to documenting hazardous conditions at off campus accident sites is important to preserve evidence of the cause of loss. Digital cameras and even cell phone cameras are useful in documenting accident investigations.
Mitigating damage:
In some property loss situations first responders are not sure how to properly respond. For example, when a pipe to a fire suppression system is broken or a sprinkler head is accidentally discharged and water flows freely from the pipe many people call a plumber. In the meantime every minute that goes by adds to the property damage because of the water flowing. It is extremely important that someone who knows where the main shut off valves are located, and how to use them, is on campus at all times when people are present. The 10 minutes for someone "on-call" to respond results in more than 400 additional gallons of water in most circumstances.
Similarly, in uncontrolled water damage accident clean-up of the water should take place immediately. There are professional companies who respond to this type accident that specialize in water removal to help mitigate damages. Failure to properly clean up water intrusion can result in thousands of more dollars in property damage from mold, and mildew caused by remaining moisture.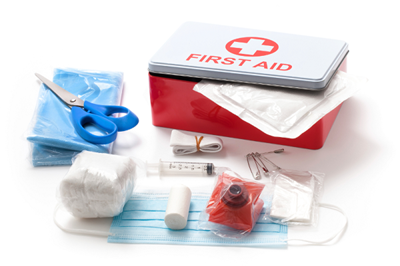 This document is intended for general information purposes only, and should not be construed as advice or opinions on any specific facts or circumstances. The content of this document is made available on an "as is" basis, without warranty of any kind. This document can't be assumed to contain every acceptable safety and compliance procedures or that additional procedures might not be appropriate under the circumstances. Markel does not guarantee that this information is or can be relied on for compliance with any law or regulation, assurance against preventable losses, or freedom from legal liability. This publication is not intended to be legal, underwriting, or any other type of professional advice. Persons requiring advice should consult an independent adviser. Markel does not guarantee any particular outcome and makes no commitment to update any information herein, or remove any items that are no longer accurate or complete. Furthermore, Markel does not assume any liability to any person or organization for loss or damage caused by or resulting from any reliance placed on that content.

*Markel Specialty is a business division of Markel Service, Incorporated, the underwriting manager for the Markel affiliated insurance companies.
© 2022 Markel Service, Incorporated. All rights reserved.

Was this helpful?