Sidewalk safety: Not all it's cracked up to be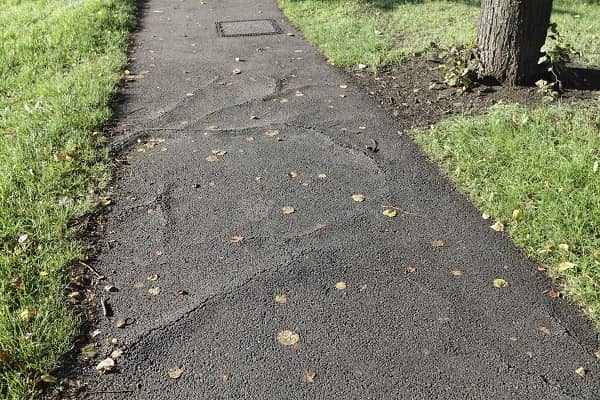 Every year, Markel receives numerous claims for injuries resulting from trips and falls on slippery, uneven, or cracked sidewalks. Perhaps it's surprising that the majority of those injured are staff and visitors. Footwear certainly contributed to a number of these injuries, particularly high-heeled shoes on wet or cracked surfaces.
American Society of Testing Materials (ASTM) Standard Practice for Safe Walking Surfaces
(ASTM F1637-02) has specific requirements for sidewalks including:
Changes in sidewalk levels between 1/4 and 1/2 inch shall be beveled with a slope no greater than1:2 (rise:run)
Changes in levels greater than 1/2 inch shall be transitioned by means of a ramp or stairway that complies with applicable building codes, regulations, standards, ordinances, or all of these.
Basically, what this means is that sidewalks that are broken or uneven due to tree roots, erosion, or vehicle weight pose a liability to your organization. Markel also had a number of claims reported to us involving battery-powered wheelchairs tipping over due to a significant edge drop on the side of sidewalks. Battery acid burns on disabled people can result in very expensive claims.
Keep in mind that some states have laws that hold the organization responsible for "city sidewalks" in front of their buildings. Take the time to inspect your sidewalks and make repairs as soon as possible. Use warning signs or barriers to secure the area until it is repaired.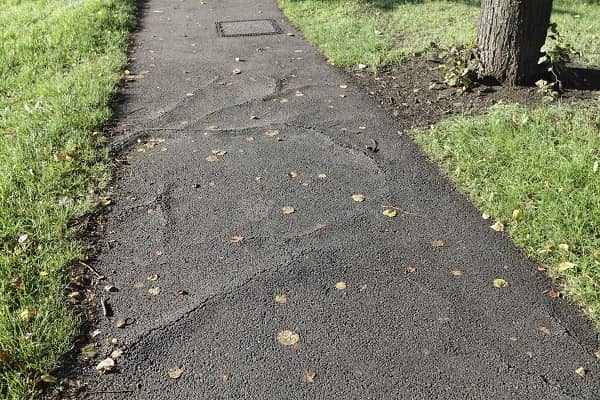 Was this helpful?