Preventing boat theft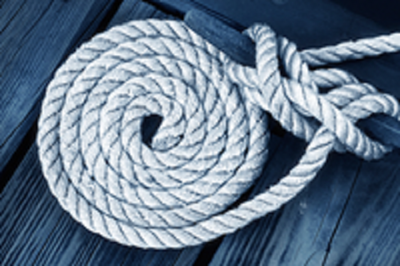 Take a second and think how much money you have invested in your boat that is either sitting outside, in the garage, or in the marina. And don't just consider the boat itself. You also need to think about your fishing gear and equipment, skis, lifejackets, electronics, outboard motor, and the list goes on...
Unfortunately, many boat owners make boat theft all too easy. Black market boat sales make it very convenient for crooks to quickly turn your boat into quick cash. Yes, your boat insurance may provide coverage for theft, but don't forget about the down time and inconvenience that comes with having your boat is stolen. That's why Markel boat insurance put together some easy tips and tricks on how to you can better protect your boat (and yourself).
Tips to prevent boat theft
Store it
As easy as it is for you to move your boat form one lake to another, it's just as easy for a thief to steal your boat (especially if you keep your boat on a trailer). Boats kept on trailers are tempting targets for someone looking for a quick steal. To help make your boat less appealing, consider:
Storing the boat and trailer in a locked garage, mini-storage warehouse, or secured boat storage facility. If you can't store the boat and trailer in your garage, keep it in your yard, out of sight; turn the trailer so that the "nose" faces in rather than out. If you have to store the boat and trailer in a carport or driveway, park a vehicle in front of the trailer so that it makes it harder for a thief to move your boat.
Taking off at least one wheel from the trailer, if you store your boat outside.
Using a high-security chain and quality lock to secure the boat and trailer to a tree, post, or other fixed object.
Purchasing and using a trailer hitch lock.
Buying a trailer that has a removable forward part of the tongue (the part that has the hitch).
Once the boat and trailer are secure, make sure to store your boat equipment in a secure place as well. If you have an outboard motor, it is a good idea to lock it to the boat or store it in another safe place. The same goes for electronics. The best thing to do is remove valuable and easily transportable electronics from the boat. If you want to keep these items on the boat, be sure to keep them out of sight and locked away.
Mark it
Marking your boat electronics and any personal items that you use regularly on the boat is one of the first things you should do. While most people use their name to identify these items, using the hull number (HIN) is another option. If you have a trailer, you will want to mark that as well (perhaps on the underside of the tongue or axle).
Consider taking a hull rubbing of your HIN, too. To do this, take a sheet of paper and tape it over the HIN number. Rub back and forth across the number lightly with a soft pencil until the number shows through. Keep copies of your hull rubbing, boat registration and trailer registration in a safe place. That way, if your boat is stolen, you still have your paperwork to help in the recovery process.
Record it
Be sure to keep track of all electronics, PFDs, fishing equipment, and any other items that you keep stored aboard the boat. Create an inventory list including the item, the manufacturer and serial number. (If something is stolen, the serial number can help you track down the missing item, especially if someone tries to sell it). You may also consider taking pictures of your boat equipment, boat and trailer for further documentation.
Arm it
Putting an alarm system on your boat is always a good idea. Alarm systems are relatively inexpensive and can be purchased at most marine and electronics stores. Make sure that the alarm you purchase is specifically designed for marine use, as it will be able to withstand the damp marine environment. Non-marine alarms may report false alarms, have a higher tendency to malfunction, and a shorter lifespan.
You may also want to consider purchasing an electronic GPS tracking device. Global Ocean Security Technologies (GOST), SeaKey, and SPOT all offer GPS systems specifically designed to help you know where you (and your boat) are at all times. Prop locks, outdrive locks, and boat lift locks are just a other devices that can be installed to help prevent boat and equipment theft as well.
Insure it
While boat insurance won't keep your boat from being stolen, it can help you recover quicker if it is. When deciding on boat insurance, there are a few things to consider before purchasing a policy:
Hull value

: What is the boat worth?

Settlement type

: How will the insurance company determine the value of your boat? Do they offer replacement cost, agreed value or actual cash value for your boat? Remember: the value of the boat on the day of a covered loss can vary depending on the settlement type that is chosen.

Deductible

: In the event of an accident, how much money are you required to pay out of pocket before the insurance company pays toward your claim?

Personal effects

: Is there coverage for personal items that are brought on board, including stereos, fishing equipment, life vests, water skis, etc.? If so, what is the coverage limit? What is the deductible?

Fishing equipment

: Is there coverage for your fishing electronics, rods, reels, tackle, etc. If so, what is the coverage limit? What is the deductible?
As you can see, there are a number of things to consider when shopping for boat insurance policies. The cheapest insurance policy may not provide adequate coverage for your boat and equipment. Be sure to talk to your insurance agent or a boat insurance specialist to make sure that you understand your policy to your satisfaction. Boat not insured? Call one of our specialists today at 800-236-2453.
Report it
If your boat or boating equipment is stolen, immediately report the loss to the local police department and your insurance company. If you use a marina or storage facility to house your boat, you should also report the loss to them. Gather your inventory list and pictures and be ready to answer any questions they may have about the incident. Being able to identify your property with documentation is crucial to the recovery of your boat and equipment and the prosecution of the thief.
Many people don't make boat security a priority until it's too late. Convenience tends to outweigh cautiousness. It is important to take the extra time to ensure that your boat and equipment is properly protected.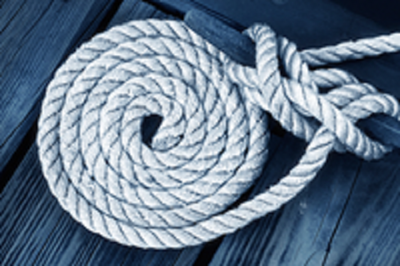 Was this helpful?
Policies as low as $100 per year.
Get a fast, free online quote today and get the protection and peace of mind you deserve. Plus, save up to 35% with our discounts.
Or call +1.800.236.2453 to speak with a boat insurance specialist.