Addressing employee stress and mental health concerns during COVID-19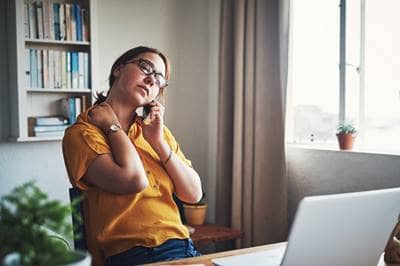 During a pandemic, such as COVID-19, individuals' mental health may be affected, not just their physical health. Whether or not your business is temporarily closed or open in response to the pandemic, addressing the needs of employees to support their wellbeing is crucial. Remember that each worker's situation is unique, and not everyone will have the same attitude and concerns regarding the virus. Taking actions that address employee stress and mental health is an essential component of workplace health and safety. The following checklist provides steps you can consider implementing in your business:
No matter the status of your business operations, communicate openly and effectively with employees. Express that management intends to listen and respond to workers' thoughts and concerns with their wellbeing in mind.
Provide current and factual information about the pandemic regularly. Keep everyone informed and educated on the matter and use resources from reputable organizations.
Acknowledge employee fears surrounding their health, job security, pay, and benefits. Reassure them of their value to the business.
Be transparent and honest about management decisions, and ask for feedback and suggestions to solve problems.
Highlight employee benefits to help relieve financial stress.
Consider providing resources that address the mental wellbeing of employees, such as telehealth mental health services.
Use several forms of media to communicate with workers about business changes, benefits, and employee services. Examples include virtual meetings, emails, newsletters, and blogs.
Be empathetic and understanding when communicating with employees. Know that each situation is unique and make accommodations when feasible to support the worker and their family.
Help employees recognize the symptoms of stress so they can seek help when needed. Symptoms may include:

Feeling irritation or anger
Feeling uncertain, nervous, or anxious
Lacking motivation
Feeling tired, overwhelmed, or burned out
Feeling sad or depressed
Having trouble sleeping
Having trouble concentrating
Showing your employees that their employer cares about their emotional wellbeing can help foster a healthy work environment. Refer to resources from reputable organizations to support your interactions with workers during COVID-19, which may include items from the following list:
---
Sources:
Centers for Disease Control and Prevention (CDC) – Employees: How to Cope with Job Stress and Build Resilience during the COVID-19 Pandemic
National Safety Council (NSC) – Stress, Emotional & Mental Health Considerations
Society for Human Resource Management (SHRM) – SHRM Research: COVID-19 Takes a Toll on Employees' Mental Well-Being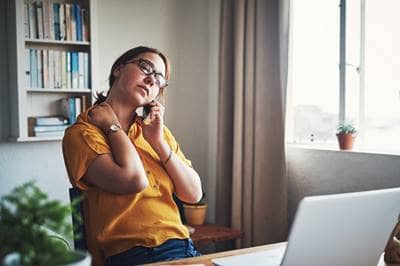 Was this helpful?