Ergonomics for contractors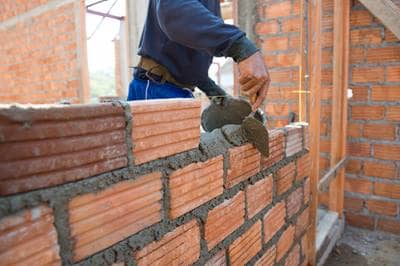 Workers performing jobs that require any physical movement may be subject to ergonomic hazards, which are exposures that can lead to injury and illness. Contractors, such as those involved in construction, flooring, drywall, painting, electrical, plumbing, HVAC, woodworking, concrete, and masonry, are particularly at risk due to the physical nature of their jobs.
What are ergonomics?
Ergonomics involves fitting a job to a person to prevent awkward body positioning or movements that can lead to musculoskeletal disorders (MSDs). According to the Occupational Safety and Health Administration (OSHA), workers in various industries may perform tasks such as lifting heavy items, bending, reaching overhead, pushing and pulling heavy loads, working in awkward body postures, and performing the same or similar tasks repetitively. Any of these tasks can lead to injuries and MSDs, so it is an employer's responsibility to provide a safe work environment by controlling ergonomic hazards.
Common ergonomic hazards experienced by contractors
Heavy, frequent, or awkward lifting

Repetitive tasks (e.g., hammering)

Postures using excessive force

Hand-intensive work

Improperly adjusted workstations and chairs

Kneeling for extended periods

Repetitive bending and reaching

Poor posture

Vibration
Examples of ergonomic controls
Use a device to lift and reposition heavy objects to limit force exertion

Reduce the weight of a load

Require two people to lift heavy loads

Reposition a work table to eliminate excessive reach

Redesign tools to enable neutral postures

Use a job rotation system where workers rotate between jobs that use different muscle groups

Properly use and maintain pneumatic and power tools

Use padding to reduce direct contact with hard, sharp, or vibrating surfaces

Provide knee pads or ergonomic mats for kneeling

Wear a back brace to support the body when lifting objects
How to protect employees from injury and illness
OSHA outlined the major components of the ergonomic process, which may guide employers in controlling workplace hazards:
Provide management support

– Define clear goals and objectives for the ergonomic process, discuss them with workers, assign responsibilities to designated staff members, and communicate clearly with the workforce

Involve workers

– Encourage employees to participate in worksite assessments, solution development, and implementation to improve workplace safety and health

Provide training

- Training ensures that workers are aware of ergonomics and its benefits, become informed about ergonomics-related concerns and understand the importance of reporting early symptoms of MSDs

Identify problems

- Recognize and assess ergonomic problems in the workplace before they result in MSDs

Encourage early reporting of MSD symptoms

- Early reporting can accelerate the job assessment and improvement process, helping to prevent or reduce the progression of symptoms, the development of serious injuries, and subsequent lost-time claims

Implement solutions to control hazards

- Many possible solutions can be implemented to reduce, control, or eliminate workplace MSDs

Evaluate progress

- Established evaluation and corrective action procedures are required to assess the effectiveness of the ergonomic process periodically and to ensure its continuous improvement and long-term success
For more information on ergonomics and workplace safety, visit OSHA's website at https://www.osha.gov/SLTC/ergonomics/.
---
By: Libby Burgher
Risk Solution Services Specialist
Sources: Occupational Safety and Health Administration (OSHA); The Center for Construction Research and Training (CPWR)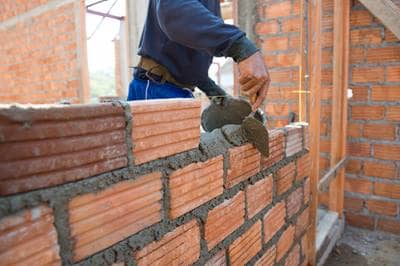 This document is intended for general information purposes only, and should not be construed as advice or opinions on any specific facts or circumstances. The content of this document is made available on an "as is" basis, without warranty of any kind. This document can't be assumed to contain every acceptable safety and compliance procedures or that additional procedures might not be appropriate under the circumstances. Markel does not guarantee that this information is or can be relied on for compliance with any law or regulation, assurance against preventable losses, or freedom from legal liability. This publication is not intended to be legal, underwriting, or any other type of professional advice. Persons requiring advice should consult an independent adviser. Markel does not guarantee any particular outcome and makes no commitment to update any information herein, or remove any items that are no longer accurate or complete. Furthermore, Markel does not assume any liability to any person or organization for loss or damage caused by or resulting from any reliance placed on that content.
*Markel Specialty is a business division of Markel Service, Incorporated, the underwriting manager for the Markel affiliated insurance companies.
© 2023 Markel Service, Incorporated. All rights reserved.
Was this helpful?