MSC expands EssentialBOP into three new states
Markel Specialty Commercial is excited to announce the expansion of the businessowners policy (EssentialBOP) product into 3 new states; Alaska, Massachusetts and Texas. The expansion brings the total number of states where EssentialBOP is available from 41 to 44. Effective immediately, key enhancements include:
Customizable insurance solutions depending on risk

Expanded appetite for more contractor classes

Pricing flexibility and payment options (Installment fees apply and vary by state and product)

10% multi-policy discount; applied to the EssentialBOP policy when workers compensation policy is bound (Policies must have a common FEIN and discount not applicable to equipment breakdown protection coverage.)

Single-billing for EssentialBOP and workers compensation
For more information visit markelinsurance.com/smallbusiness
Markel appointed agents can log into mPortal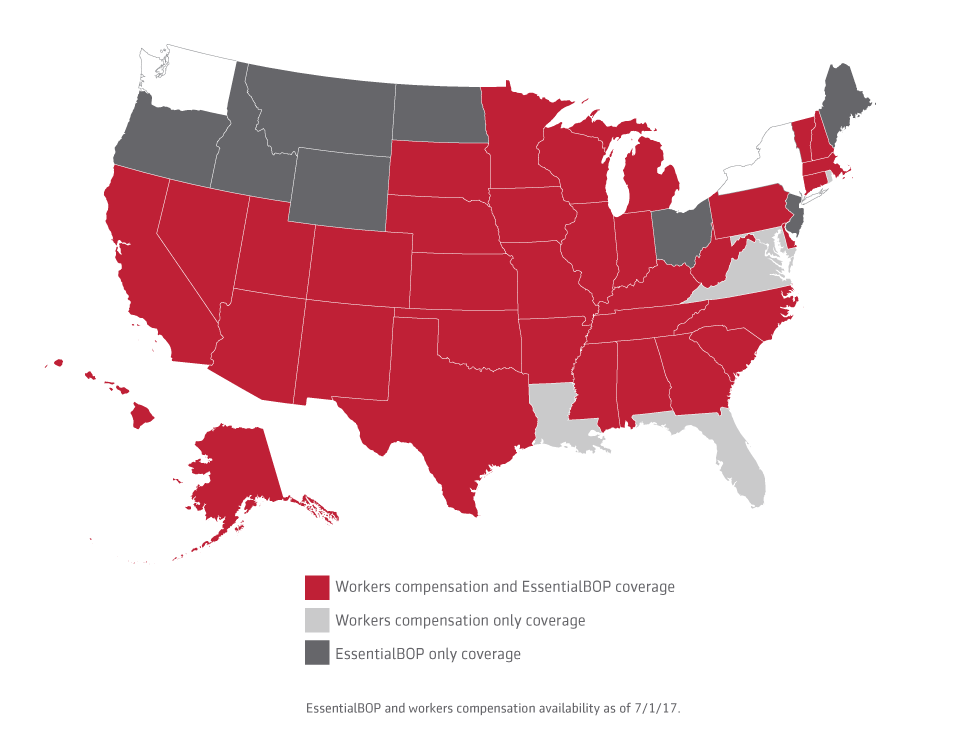 The information provided in this article is intended for general informational purposes only and should not be considered as all encompassing, or suitable for all situations, conditions, and environments. Please contact us or your attorney if you have any questions.