Considerations when re-opening your museum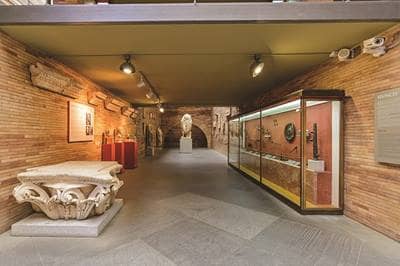 As federal and state COVID-19 restrictions are being lifted and lockdowns are easing, your museum is being faced with some difficult decisions. When will it be safe to reopen your museum without risking spreading the virus? Museums should first look to local, state and federal government requirements as openings will involve some sort of phased reopening. Even when things begin to reopen, should case numbers increase, you may need to prepare to close all over again. This will, in all likelihood be a moving target and your museum should be prepared for several different scenarios.
This article is intended to offer guidance regarding COVID-19 concerns and not meant to supersede any directive from public health officials, medical experts and local, state and federal governments. You and your museum are encouraged to seek legal and other expert advice for your specific circumstances.
Your initial preparation should include knowledge about the coronavirus itself. The CDC provides some general guidance on how to keep everyone safe:
Know how it spreads
There is currently no vaccine to prevent coronavirus disease 2019 (COVID-19).
The best way to prevent illness is to avoid being exposed to this virus.
The virus is thought to spread mainly from person-to-person.

Between people who are in close contact with one another (within about 6 feet).
Through respiratory droplets produced when an infected person coughs, sneezes or talks.
These droplets can land in the mouths or noses of people who are nearby or possibly be inhaled into the lungs.
COVID-19 may even be spread by people who are not showing symptoms.
Precautions for everyone
The CDC offers valuable guidelines on precautions on how to protect yourself and others.
Reopening your museum
Develop a phased timeline for reopening
Plan for a gradual approach. Don't open all at once. This will allow you to prioritize health and safety as you take progressive steps to restore your museum operations. It will also allow for flexibility to monitor your plan and make revisions as needed.
Make health and safety a priority
The decision to re-open your museum undoubtedly hasn't been made lightly. Take precautions to do it with everyone's health and safety in mind. The CDC and OSHA as well as your local/state/federal governments provide guidelines, orders and recommendations to assist you with your re-opening plan. Plan elements you should consider include:
Personal Protective Equipment: Your staff, especially those who interact regularly with your visitors, should have access to personal protective equipment (PPE) – this can include items such gloves and face masks. You can also use barriers like protective panels to provide a distance between staff and visitors. If you are experiencing supply shortages, some museums are making their own branded masks and reusing their exhibition materials (i.e. Plexiglas panels) to create barriers.
Physical distancing: Take precautions to ensure physical distancing for your staff and visitors. If some of your staff are able to work from home, consider utilizing telework policies. Also consider how your staff schedules can be staggered, workplaces reconfigured, and visitor capacity and access restricted to decrease contact (see below for additional recommendations).
Reducing the spread: Provide hand sanitizer for staff, an adequate number of hand washing stations for staff and, if possible, hand sanitizer stations throughout the museum for visitors. Encourage or require regular handwashing, the wearing of masks, temperature checks, etc. for staff and visitors.
Reopening starts with your own staff and volunteers
You may need to adjust your staffing to suit existing conditions.
How will you bring back employees that have been furloughed? Some may be coping with a lack of child care.
Reliable, safe public transportation may be an issue for others.
Many volunteers are often older and therefore maybe at higher risk for severe cases of COVID-19 and may decide to delay their return to your museum – how will you cover the work they usually do?
Who will be able to tele-work?
In any case, your "post-COVID" staffing plan will probably look very different than before taking into account many different concerns and factors.
Develop well-defined cleaning practices
Chances are that your museum's cleaning procedures will need to be updated to be in line with the recommendations from the CDC for cleaning facilities.
Before you open you should schedule a full sanitization of your museum, displays and any equipment before returning anyone to work. (There may be a required inspection, audit or proof of full sanitation by your local authorities before your museum is allowed to re-open.)
In all likelihood, your museum may have to:
Increase cleaning frequency of repeatedly touched surfaces such as door handles, payment devices, rest rooms. Consider conducting a thorough deep cleaning after closing each day.
Instruct your staff to wipe down surfaces after every interaction and between arranged visitation entrances.
Budget for cleaning. Your heightened cleaning practices may add extra expenses to your budget for cleaning necessities and cleaning specialists.
Visibility will go a long way. Instead of after-hours cleaning practices, consider shifting your cleaning and sanitation towards "during hours" in a highly visible and reassuring manner throughout the day.
Limit contact, capacity and access
As you phase-in your timeline for reopening, plan on how your will regulate the number of visitors and minimize any person-to-person contact. You may also need to reduce or eliminate access to certain parts of your museum (such as interactive displays). Consider including in your plan:
Touchless payment options. Determine how you can reduce or eliminate transactions involving hand to hand interactions. Consider only on-line ticket sales, smartphone payment options, proximity chip readers, other "touchless" payment options and tap-to-pay credit card systems. Consider eliminating cash options.
Replace paper visitor guides with digital downloadable materials at your museum.
Convert doors to hands-free entry when possible.
One-way traffic. Create one way travel throughout your museum, within any display areas as well as entrances and exits to aid with proper distancing.
Interactive displays. Install physical barriers or signage indicating these are off-limits. Later as your phased-in plan progresses consider reactivating them with the use of disposable stylus pens and/ or installing hand sanitizing stations adjacent to the interactive displays.
Managing visitor capacity. Managing occupancy is an important element in your re-opening plan. Consider using timed tickets for visitor entry and monitoring flow in and out of your spaces by limiting the number of visitors that can be in a space at any given time.
Café. Consider closing your café or remove some of your tables and seats, or provide an option for visitors to pick up boxed items to eat outside on your museum grounds.
Museum store. Consider closing your museum store or limit the number of visitors that can be in your store at any one time. Implement a firm policy of "do not touch the merchandise."
Use of masks. Many organizations, in order to use their services, are requiring masks. Will your staff, volunteers and visitors be required to do so? Follow your local and state requirements.
Hand sanitizer stations. Do you have them installed at frequent intervals?
Use signs and/or barriers. In order to help you enforce physical distancing recommendations and sanitation behavior, use signs, floor markings and barriers in areas such as ticketing, information desks, gift shops, cafes and to help protect security guards.
Large groups. Cancel or restrict group visits, guided tours (consider downloadable audio self-guided options), public programs and special events until such time that is safe to do so. Limit the number of participants to any of your museum's activities.
With outdoor areas. Consider closing restroom facilities (have a sign at your entrance to notify your visitors), picnic areas and benches. Regulate traffic on trails with one-way traffic signs.
Training and education for your staff and volunteers
In order to help protect your staff and volunteers and to promote safe interactions with your visitors, it is important that your museum provides training and education. You should give your staff clear guidance on how to respond if your visitors are not following safety and health protocols (i.e. notifying an appropriate supervisor or a security guard). The National Institutes of Health offers educational services for workers who are at a high risk of exposure during this COVID-19 pandemic.
Communicate, communicate, and communicate
Be proactive in communicating with your staff, visitors and the public about the plans and procedures you have in place for maintaining safety and health.
Provide education and training materials to your staff, volunteers, visitors and the public. Consider:

The CDC's fact sheets and posters
Including a list of community resources on your website
Tip sheets:

On your website
On signage
Included in your programming

Utilize visible signage

Display visible signs and other notifications such as floor decals and tape lines and other floor markings to describe and administer your policies on physical distancing, hand washing and other recommendations and requirements.

Share with the public your cleaning procedures and the steps you are taking to ensure everyone's safety. Do this on your website and throughout your museum.
---
Sources:
https://www.cdc.gov/coronavirus/2019-ncov/index.html
https://www.aam-us.org/programs/about-museums/preparing-to-reopen/
https://www.aam-us.org/2020/04/29/how-to-get-ready-to-open-the-doors/
https://www.nih.gov/health-information/coronavirus
https://www.nsc.org/work-safety/safety-topics/safe-actions-for-employee-returns-safer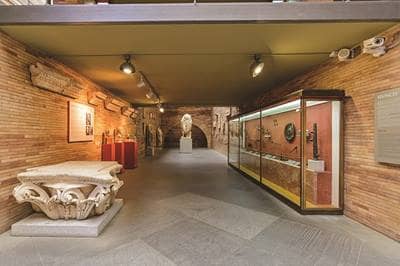 This document is intended for general information purposes only, and should not be construed as advice or opinions on any specific facts or circumstances. The content of this document is made available on an "as is" basis, without warranty of any kind. This document can't be assumed to contain every acceptable safety and compliance procedures or that additional procedures might not be appropriate under the circumstances. Markel does not guarantee that this information is or can be relied on for compliance with any law or regulation, assurance against preventable losses, or freedom from legal liability. This publication is not intended to be legal, underwriting, or any other type of professional advice. Persons requiring advice should consult an independent adviser. Markel does not guarantee any particular outcome and makes no commitment to update any information herein, or remove any items that are no longer accurate or complete. Furthermore, Markel does not assume any liability to any person or organization for loss or damage caused by or resulting from any reliance placed on that content.

*Markel Specialty is a business division of Markel Service, Incorporated, the underwriting manager for the Markel affiliated insurance companies.
© 2022 Markel Service, Incorporated. All rights reserved.

Was this helpful?