COVID-19 considerations for reopening your winery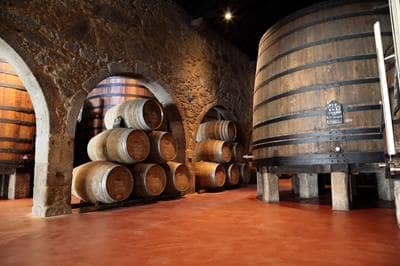 As a number of states are beginning to end their COVID-19 pandemic shutdowns, your winery may now be seeing restrictions lift on some of your operations. As this is probably "uncharted territory" for most of you, chances are that you'll be transitioning to open in a gradual manner rather than using an "all at once" approach.
Re-opening your doors will bring about many uncertainties and potential dilemmas. Unfortunately there is no nationwide procedure on how to go about resuming your business operations. Most every state has different rules on what you can reopen and how. What you can do and how you should do it will vary from market to market; you should always follow any federal, state and local guidelines that are applicable. One thing is certain however, your winery will look (and operate) much different than before.
Your state undoubtedly has some policies in place to protect your employees and visitors – heed them as critical minimum steps you should take to begin the "opening up" process. The Centers for Disease Control (CDC) has guidelines on "How to Protect Yourself and Others" regarding the coronavirus. You should become familiar with these to be more knowledgeable and better prepared as you open.
Communication is a key ingredient in safely re-opening.
Training classes for your staff will help them be better prepared to safely serve your customers and keep themselves and their co-workers safe. An online search for "coronavirus training" will yield a number of resources offering training classes to help you educate your staff. One such organization is the World Health Organization (WHO). Check with your local and state health departments as well – they may have additional resources you can use. Other training resources can be found at: https://www.relias.com/topic/coronavirus.
Signage is another way to effectively communicate your expectations to your staff and customers. The CDC has a free poster you can use on "How to Protect Yourself and Others". The Occupational Safety and Health Administration (OSHA) has a "Ten Steps All Workplaces Can Take to Reduce Risk of Exposure to COVID-1" free download poster you can use for these purposes. Other relevant signs communicating your requirements regarding social distancing, mask usage and the like can either be hand-made or downloaded from online vendors. You and your staff can go a long way in communicating your expectations with properly placed signs.
Every business as you re-open must take steps on preparing your establishment to deal with COVID-19. OSHA has developed a planning guidance document that will help you to identify risk levels and how to determine the appropriate control levels that you should implement. For details you can refer to "Guidance on Preparing Workplaces for COVID-19". OSHA also offers additional information specifically for worker and employers on COVID-19 at: https://www.osha.gov/SLTC/covid-19/. As an employer you should coordinate with your state and local health officials to obtain timely information so that you can take into account the level of disease transmission in your community and develop / revise your winery response plan accordingly. To decrease the spread of COVID-19 and to lower the impact within your winery, the CDC suggests that you include provisions to:
Prevent and reduce transmission among employees
Maintain healthy business operations
Maintain a healthy work environment
For the purpose of this guide, we will address certain steps you can take with several different aspects of re-opening your winery:
Wine delivery
Curb-side pickup
Tasting room
Winemaking
Wine delivery
In response to these changing times, many wineries have begun making home deliveries to their customers. To address this need, Markel has developed a guide, "
Best practices in wine delivery
". It outlines precautions that should consider taking when making home deliveries including:
Development of a driver safety program that defines your winery's rules and regulations about driving and vehicle safety.
A clear policy for workers to tell a manager when they are sick.
Only using drivers with a clean driving record.
Establishing clear expectations and rules regarding driving and deliveries.
Wearing a face covering.
Promoting the use of hand sanitizer and disposable wipes to wipe down frequently touched surfaces.
Encouraging card payments or touchless transactions to avoid handling of cash.
Only providing door-side delivery – do not go into customer houses.
More details can be found in the best practices guide referenced above.
Curb-side pickup
Some customers may prefer to pick up the wine they order. The U.S. Food and Drug Administration (FDA) offers some precautions you can take to reduce the chances of spreading the COVID-19 virus:
Have your employees wash hands often with soap and water for at least 20 seconds, especially after going to the bathroom, before eating, after blowing their nose, coughing or sneezing or after touching high-touch surfaces such and door knobs.
Increase the frequency of cleaning and disinfecting of high-touch surfaces such as door knobs / handles and touch pads by wiping down surfaces using a regular household cleaning spray or wipe.

Make sure to read the label and follow manufacturer's instructions on use.

Establish designated pick-up zones for your customers to help maintain social distancing.
Ask customers to call upon arrival to expedite curb-side delivery to their vehicle.
Practice social distancing when bringing orders to the customers vehicles by utilizing "no touch" practices such as having the customer "pop open" the trunk or rear hatch before you place their purchase in their vehicle.
Conduct an evaluation of your winery's pick up location(s) to identify and apply operational changes so that you can maintain social distancing with your curb-side pick-up option by maintaining a 6-foot distance from others, when possible.
Ensure that any packaging of your wines (and other products) is disinfected to minimize contamination.
Ensure any transport containers are cleaned and sanitized between uses.
Routinely clean and sanitize counters and package order preparation areas.
Tasting room operations
As your winery enters your phased reopening protocols, your tasting room should:
Strictly adhere to the requirements established by your state and/or local governments. Your state / local requirements supersede any guidelines herein provided.
Education and training
Educate your employees before reopening on:

Proper sanitation and personal requirements consistent with guidance from the CDC.
The importance of not coming to work, if sick.

Create and maintain employee training records on all required health and safety protocols.
Develop / obtain educational material on social distancing and hygiene requirements.
Develop / obtain safety and health guidance / signage for customers on social distancing and hygiene requirements related to you tasting room visits.
Employee wellness screening
Provide daily wellness screening (as allowed by applicable regulations) following the guidelines outlined by your local government.

Wellness screening questions can include:

Have you developed any of the following symptoms? Shortness of breath? Cough? Fever or feel feverish?
Do you have any other symptoms that might suggest you are ill?

Consider having employees perform their own at-home temperature checks and symptom reviews.
Ensure that you follow applicable privacy requirements when you conduct wellness checks. You should confer with an HR specialist to verify you are in compliance with these regulations.

Provide a privacy notice to each of your employees and retain a copy on file.

Have a process in place for any employee that answers "Yes" to any of the wellness questions OR has a temperature above 100.4 degrees so they know where to call to get medical advice to assess their condition.
Employee requirements for sanitization
Minimize bare-hand contact with any food through use of utensils.
Reinforce that meticulous hand hygiene (frequent and proper handwashing) is of utmost importance for all employees, including servers, chefs, and line cooks. Hand washing, or use of a hand sanitizer (with at least a 60% alcohol solution), is required after handling any items used by customers, e.g. wine glasses, wine bottles, carafes, utensils, iPads, credit cards, money.
Only use sanitizing materials that are approved for use in contact with food as outlined on the label.
When cleaning, sanitizing, or disinfecting, make sure your employees wear gloves, as required, along with other personal protective equipment (PPE) as identified on the label of the sanitizing material(s).

Wearing gloves for activities that might overlap with food handling can promote cross-contamination.
Employees should use non-latex gloves.
To prevent cross-contamination gloves should be replaced after touching faces or changing work tasks (taking out garbage, table cleaning, wine service, etc.)

Make sure your employees change gloves often and at a minimum after each break in work activity.
Distancing and occupancy
Determine your maximum occupancy to maintain physical distancing requirements and limit the number of patrons accordingly.
Require that all visits to your tasting room are by appointment only.

Once you are able to assess how effective you are able to manage your social distancing of guests, you may consider alternatives to appointment only visits.
Consider a phone reservation system that allows people to queue or wait in cars and enter only when a phone call or text is received, or a restaurant-provided "buzzer" device that indicates a table is ready.

Inform your customers when they make their reservation that face coverings are required.
Post signage at your entrance prohibiting anyone with a fever or COVID-19 symptoms, OR exposure to a COVID-19 case in the past 14 days from entering your tasting area.
Make sure that all your employees wear face coverings as outlined by the CDC. Your winery should provide these face cloth coverings for your employees.
Customers should also wear face coverings when entering, exiting and moving throughout your tasting room.

Customers may not need to wear face coverings when they are seated at a table once orders have been taken and wine service begins.

Require your employees to maintain a 6 foot distance from other employees and customers.
Configure seating to comply with physical distancing requirements. Ensure tables are spaced at least six feet apart so that distancing of six feet between parties is maintained, including when customers approach or leave tables.
Place visual cues to ensure people are six feet apart such as, floor markings to ensure customers maintain a six-foot distance while waiting to pay or be seated.
Post signage as required by your local government to ensure that customers meet the six-foot distancing requirement.
Monitor number of customers on your premises at one time to ensure physical distancing requirements are maintained and to comply with any capacity restrictions imposed by your state and local authorities.
Limit parties to six people or fewer who have chosen to congregate together. Do not combine parties / guests at shared seating situations who have not chosen to congregate together. People in the same party seated at the same table do not have to be six (6) feet apart.

Your winery will need to determine how you establish your seating configuration to comply with your physical distancing requirements.
Remove or restrict seating to facilitate the requirement of at least six (6) feet of physical distance between people not in the same party.
If booth seating is back to back, only use every other booth.

Ensure customers/parties remain at least six (6) feet apart when ordering (also consider waiting for seating, or waiting to pay).

Signs should be posted as necessary to ensure that customers meet the requirements of this guidance.
Mark designated spots on the floors where customers will wait in line.

Prohibit counter and bar seating unless the counter faces a window or wall and at least six feet distance is maintained between parties. Counter and bar ordering are acceptable if your winery finds that this decreases worker exposure. The counter ordering approach requires that food and alcohol are taken to a table that meets distancing requirements for consumption and at least six (6) feet of physical distance is maintained among customers and employees during the ordering process.
Wherever possible, eliminate "bottleneck areas" such as bathrooms, reception areas, and wine bar. Mark spots on the floor to indicate separations of six (6) feet.
Consider expanding outdoor tasting / seating areas.

If any of your outside areas are tented, keep any walls and windows in the tented area opened during service to facilitate air flow.

Utilize a contactless payment system to encourage cashless transactions for payment of all tastings and purchases.
Consider installing touchless door and sink systems or providing single-use barriers (such as paper towels or deli-tissues) for use when touching door and sink handles.
Consider slowly re-entering into food offerings during your initial phase of opening by offering prepackaged items such as breadsticks, crackers, and cheese.
Operations
Adhere to applicable local and state requirements.
Adopt a policy regarding refusal of service to customers displaying symptoms consistent with COVID-19 (as referenced above) and communicate this policy to your customers.
Assign a designated greeter or host to manage customer flow and monitor distancing while customers are waiting to be seated and during the entering and exiting process.
When possible, use separate doors to enter and exit.
Consider propping open often-used doors to limit touch points.
Discontinue any customer self-serve operations.
Sanitize customer-contact surfaces at tables before and after each tasting, including seats, tables, menus, and all other touch points.
Frequently perform thorough cleaning and disinfection of any customer-contacted surfaces at tables before and after each tasting, including seats, tables, menus and all other touch points. Credit card / bill folders should be disinfected between patrons.
Frequently sanitize all common areas and touch points, including payment devices.
Do not allow patrons to move tables to accommodate their seating preferences.
Consider scheduled closure periods throughout the day to allow for cleaning and disinfecting, including bathrooms.
Consider eliminating any table presets and using single-use items that are discarded after each patron.
Use menus that are single-use (disposable) cleanable between customers (laminated), online, or posted on a whiteboard or something similar to avoid multiple contact points.
Consider staging handwashing or hand sanitizing stations for customer use at the entrance to the tasting area and throughout the tasting area. Hand sanitizer must not replace hand washing by employees.
Limit the number of staff who serve individual parties. Consider assigning the same employee to each party for the entire experience (service, busing of tables, payment). An employee may be assigned to multiple parties but must practice proper hand hygiene when moving between parties.
Assign employee(s) to monitor customer access to common areas such as restrooms to assure that customers do not congregate.
Increase ventilation for indoor spaces to allow for greater air flow.
Implement procedures to increase how often the back-of-house areas are cleaned.
Winemaking
As grapes begin to mature on the vine they in turn will need harvesting and you will undoubtedly look towards making wine again. Your business will probably look much differently than before. You will have new safety and health concerns to address. State and local governments now have strict policies in place to protect not only your employees but also your guests. Your life as a vintner will not be the same. As you look to take the necessary precautions to maintain safe operations consider the following:
Review the "Tasting Room" suggested practices above and utilize those protocols as appropriate to your winery operations.
Identify essential and non-essential employees to take a phased approach in reopening the business.
Decide if coming into the workplace will be mandatory or on a voluntary basis.
Actively encourage sick employees to stay home. Develop policies that encourage sick employees to stay at home without fear of reprisals, and ensure employees are aware of these policies.
Have conversations with employees about their concerns. Some employees may be at higher risk for severe illness, such as older adults and those with chronic medical conditions.
Develop other flexible policies for scheduling (if feasible) and create leave policies to allow employees to stay home to care for sick family members or care for children if schools and childcare close.
Practice sensible social distancing and maintain six feet between co-workers, where possible.
For work activities where social distancing is a challenge, consider limiting the duration of these activities and/or implementing innovative approaches, such as temporarily moving or repositioning workstations to create more distance or installing barriers (e.g., plexiglass shields) between workstations.
Establish alternating workdays or extra shifts that reduce the total number of employees in a facility at a given time.
Monitor public health communications about COVID-19 recommendations for the workplace and ensure that workers have access to and understand that information.
Train workers on how to properly put on, use/wear, take-off, and maintain protective clothing and equipment.
Encourage workers to wear face masks to prevent spread of the virus.
Encourage respiratory etiquette, including covering coughs and sneezes.
Discourage workers from using other workers' tools and equipment.
Use Environmental Protection Agency-approved cleaning chemicals from List N or that have label claims against the coronavirus.
Promote personal hygiene. If workers do not have access to soap and water for handwashing, provide alcohol-based hand rubs containing at least 60 percent alcohol. Provide disinfectants and disposable towels workers can use to clean work surfaces.
Encourage workers to report any safety and health concerns.
The future will definitely look different
Vineyard work and winemaking have continued over the years with few changes, but you should anticipate significant shifts in how your winery will look and function. Being flexible and adaptable will be key in moving forward.
---
Sources:
https://www.winespectator.com/articles/wineries-cautiously-begin-reopening-phase
https://www.cdc.gov/coronavirus/2019-ncov/prevent-getting-sick/prevention.html
https://www.cdc.gov/coronavirus/2019-ncov/prevent-getting-sick/prevention-H.pdf
https://www.osha.gov/Publications/OSHA3994.pdf
https://www.relias.com/topic/coronavirus
https://www.signs.com/coronavirus-signage/
https://mklstatic01.azureedge.net/~/media/specialty/risk-management/safety-guides/risk-navigator-wine-delivery.pdf?rev=b33af0cc65a441348cb0ff9dc1f1bc38&hash=87C37EB6DDA0FF0FE9BE038206FB7BFD
https://www.markelinsurance.com/-/media/specialty/risk-management/safety-guides/components-driver-safety-prog-1117.pdf?la=en
https://www.osha.gov/SLTC/covid-19/
https://industry.oregonwine.org/wp-content/uploads/Guidelines-for-Wine-Tasting-Room-Operations-in-Response-to-COVID-19.pdf?ct=t(COVID_20200513_TRGUIDELINES)
https://www.cdc.gov/coronavirus/2019-ncov/community/guidance-business-response.html
https://www.virginia.gov/coronavirus/forwardvirginia/
https://industry.oregonwine.org/wp-content/uploads/Guidelines-for-Wine-Tasting-Room-Operations-in-Response-to-COVID-19.pdf?ct=t(COVID_20200513_TRGUIDELINES)
http://wineinstitute.org/wp-content/uploads/2020/05/WineInstitute-Covid19-ReopeningProtocols-1.pdf
https://www.cdc.gov/coronavirus/2019-ncov/symptoms-testing/symptoms.html?CDC_AA_refVal=https%3A%2F%2Fwww.cdc.gov%2Fcoronavirus%2F2019-ncov%2Fabout%2Fsymptoms.html
https://www.osha.gov/Publications/OSHA4002.pdf
https://www.epa.gov/pesticide-registration/list-n-disinfectants-use-against-sars-cov-2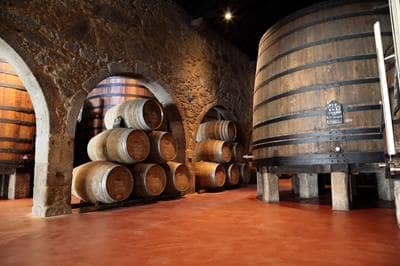 This document is intended for general information purposes only, and should not be construed as advice or opinions on any specific facts or circumstances. The content of this document is made available on an "as is" basis, without warranty of any kind. This document can't be assumed to contain every acceptable safety and compliance procedures or that additional procedures might not be appropriate under the circumstances. Markel does not guarantee that this information is or can be relied on for compliance with any law or regulation, assurance against preventable losses, or freedom from legal liability. This publication is not intended to be legal, underwriting, or any other type of professional advice. Persons requiring advice should consult an independent adviser. Markel does not guarantee any particular outcome and makes no commitment to update any information herein, or remove any items that are no longer accurate or complete. Furthermore, Markel does not assume any liability to any person or organization for loss or damage caused by or resulting from any reliance placed on that content.

*Markel Specialty is a business division of Markel Service, Incorporated, the underwriting manager for the Markel affiliated insurance companies.
© 2022 Markel Service, Incorporated. All rights reserved.

Was this helpful?