Museums - packing and shipping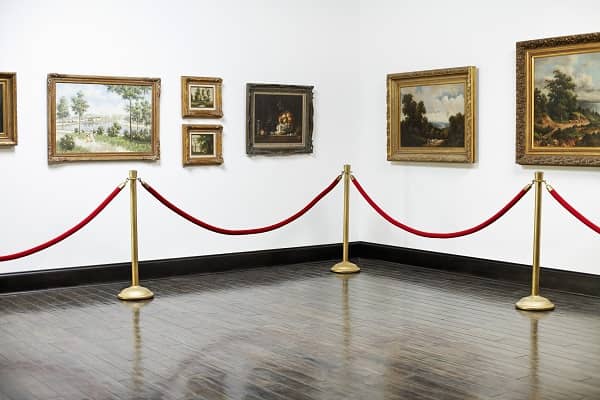 Transit
Proper packing is the main factor in minimizing damage during transportation.
Shortcuts on packing and shipping are directly related to the frequency and severity of loss.
A fine art packer has a professional attitude that promotes the care and understanding of safely handling objects.
A fine art packer will have guidelines explaining techniques and procedures for properly handling objects. The packer must be trained to evaluate, prepare and package the object. They should possess the skills and be able to select / use the materials necessary to protect the covered property.
Common sense is the single most important attribute to minimize risk. Packing should always be appropriate for the individual object being shipped taking into account the following:
Mode of transportation.
Distance traveled.
Operation required to load and unload the object from the transporting vehicle.
Condition Report
Prior to shipment, a detailed condition report with photographs should be prepared for each item.
The condition report will establish the current condition prior to packing in the event that any new damages should occur
Packing
The extent of packing and the techniques essential to protect works from damage is determined by the objects susceptibility and fragility.
Proper wrapping materials must be used to prevent breakage, mold, moisture, abrasion or other damage.
The object should be protected from shifting during transit.
Appropriate containers are often custom built and essential for proper cushioning, padding, separation of objects and insulation from vibration and shock.
Wooden crates should be used on long distances and must be insulated for temperature and shock absorbency.
Proper packing can prevent damages caused during rough handling by poorly trained shippers.
Any damage to packing cases should be noted on the bill of lading or shipping documents.
Cases should be unpacked promptly and a detailed condition report should be prepared showing all exceptions to conditions reported prior to shipment.
Shipping Crates
Wooden crates should be used whenever possible.
All fabrication shops will work within the customers' budgetary needs and provide crating for virtually any shape or size necessary for storage or transport.
Contacting the local museum or conservator can lead to a wood fabrication shop with previous experience in custom art crates.
Crates are lined and padded with archival appropriate material. The material for the crates can be built to pass international transit restrictions on materials.
Shipping
Anyone may advertise that they are fine art movers, so stay clear from those who hold themselves out to the general public as being specialized carriers; they may in reality be just a common carrier. You should obtain assurances that the carrier is indeed a fine art mover.
Common carriers are less expensive than the fine art shipper, be cautious of using overnight delivery services i.e. FedEx.
Limitation on Liability
Common carriers generally do not pack the objects, so they will limit their liability whenever possible.
Specialized carriers will also limit their liability, but such carriers strive to maintain their reputation, expertise and professionalism amongst the art community.
What Is a Specialized Carrier?
One that has experience in the conveyance of fine art.
High percentage of customers who are museums, dealers or collectors.
Trucks have temperature and humidity controls.
Trucks have air ride suspension.
Have equipment to handle the artwork.
What Objects Require Specialized Carriers?
Unique, culturally or historically significant objects.
Objects that require temperature, humidity or environmental controls.
Fragile objects.
Oddly shaped objects.
High valued objects – a single object valued at greater than 50% of the transit limit.
Air Shipments Cargo Screening
All cargo on a passenger aircraft must be screened before loading onto aircraft as mandated by Congress and carried out by the Transportation Security Administration (TSA).
Fine art is not exempt from the Certified Cargo Screening Program (CCAP) which includes Explosive Trace Detection, X-Ray or Physical Search. A Physical Search includes the opening of the crate and removing all contents including cavity packed pieces.
There are fine art handlers that have been vetted and audited as a Certified Screening Facility. All screenings must be performed in a Designated Screening Area (DSA).A certified handler cannot perform screenings off-site.
A certified screening facility will screen packed crates before they are taken to the airport.
Personal Conveyance
Depending on the size, fragility of the item and distance, personally conveyed property is possible.
If by auto, is the vehicle alarmed or ever left unattended; is an overnight stay required?
If by air, is the object carried on board and how will it clear TSA screening?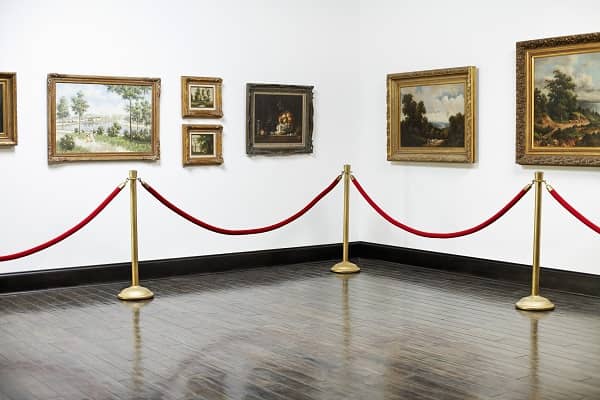 Was this helpful?