Want a LYME with that? Not this Lyme!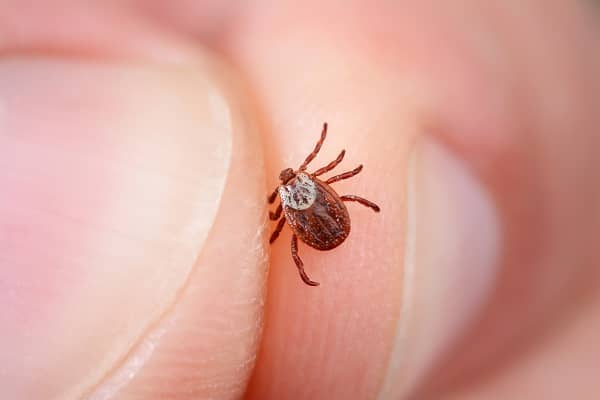 With warmer weather comes more outside programs—and the increased risk of exposure to tick-borne diseases. Outdoor activities around woods, bushes, high grasses, or areas with accumulated leaves are likely to put your center at risk as they tend to have more ticks.
Tick bites can pass along tick-borne pathogens resulting in Lyme disease, Rocky Mountain spotted fever, and other related illnesses affecting thousands of outdoor enthusiasts each year. Common symptoms include: body and muscle aches, fever, headaches, fatigue, joint pain, rash, stiff neck, and even facial paralysis. Diagnoses are generally based on symptoms and can be successfully treated with antibiotics if detected early.
There are several ways to prevent ticks from becoming a problem for your nature center and all who enjoy it:
Make people aware that ticks may be in the area.
Require participants to apply an EPA-approved repellant, watching them apply it to their skin and to their clothing; reapply as needed.
Wear long pants (tucked into socks) and long-sleeve shirts, when possible. Wear light-colored clothing to spot ticks.
Perform frequent tick checks. Staff can assist participants with hard-to-see areas (scalp, ears, shoulders, and back of legs), and they should be instructed to check other areas (under armpits, beltline, and underwear areas) when they get home.
If a tick is found on a child participant, contact the parent about removal. Have a staff member properly trained in tick removal readily available.
If someone has acute symptoms (fever, rash, body/muscle ache), refer them to a health care provider, and notify the provider of your outdoor activities.
Encourage participants to put clothes in the dryer on high heat for 60 minutes to kill any remaining ticks.
For additional information, visit
cdc.gov/lyme/toolkit/index.html
. To learn about EPA-approved repellents, go to
cfpub.epa.gov/oppref/insect/index.cfm
.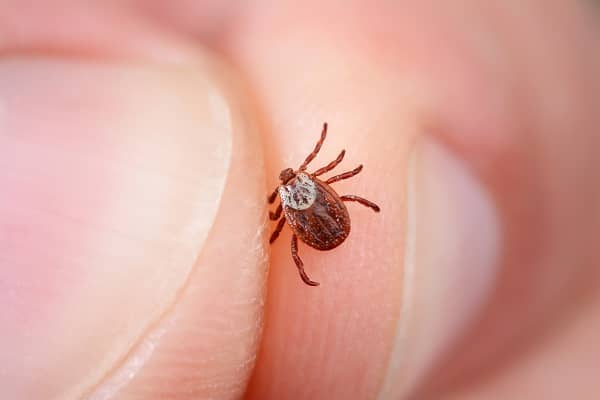 Was this helpful?