Affordable wedding decorations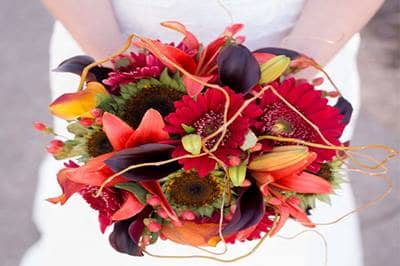 Congratulations on your upcoming wedding! You likely have so much to do for your big day, including selecting decorations. We're here to give you some ideas on how you can decorate without breaking the bank.
10 wedding decoration ideas
Tissue paper craft pom poms

These hanging decorations dress up any room and will not break the bank. If you have the time and want to save more money, you can try your hand at making them yourself. Check out Pinterest for lots of cute, and easy to make ideas.

Faux flowers

Save on your centerpieces by forgoing real flower for faux flowers. They are just as beautiful and often look real. Plus, they will be a memorable keepsake for you in the years to come!

Photo booth paper props

Making your own photobooth area? Instead of paying for real props, consider making or buying pre-made paper props. The pictures will still be amazing and a ton of fun!

Tulle

Tulle is an appealing and affordable touch for church pews, chairs and tables. Often times, the tulle that is used at the wedding ceremony, can be taken from the church and used at the reception as well. It's a simple, affordable, and tasteful way to tie in your color scheme.

Mason jars

Skip the fancy vases and use mason jars with flowers inside for your centerpieces. Simple, yet elegant.

Balloons

Balloons can be an inexpensive way to add the perfect flair to your reception. Start your search at your local dollar store where they typically carry a variety of colors. Plus, often times, your local dollar store will take advance balloon orders that can be picked up the day of your wedding at an affordable price!

Table confetti

Table confetti comes in all different shapes, styles and sizes and adds a little pizzazz to your reception. Whether you choose wooden, rose petals, gems or paper – your tables will be gorgeous.Plus, this is an easy idea to do yourself.At your local craft store, buy your preferred paper, paper cut punches that now come in a variety of shapes, and start cutting!

Tea lights

The soft glow of candles transforms a room into one of mystique.

Ribbon

Easily incorporate ribbon into your reception to liven up tables, chairs, centerpieces, the photo booth backdrop and bouquets. It's inexpensive and comes in all different widths and patterns.

Paper lanterns

Hanging lights are sure to wow your guests and create a festive, romantic atmosphere without overspending.
We hope these ideas inspire you to select the perfect wedding decorations for your wedding.
As you prepare for your day, another tip to consider is buying wedding insurance. Markel offers wedding cancellation insurance, which reimburses you for lost deposits and non-refundable amounts if you have to cancel or postpone your wedding due to unforeseen circumstances such as extreme weather, venue bankruptcy, or vendor no-shows. Coverage can be purchased anytime at least 14 days before your event, and policies start as low as $130.
Markel also offers wedding liability insurance, protecting you from incidents outside of your control such as property damage to the venue or if someone gets injured at your event. Up to $2 million in wedding liability insurance can be purchased from Markel any time up to the day before your event. Policies start as low as $75.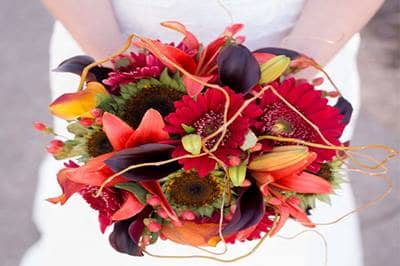 Was this helpful?
Wedding insurance policies as low as $75.
Get a fast, free wedding insurance quote online and get the protection and peace of mind you deserve. Or call +1.800.236.2453 to speak with a wedding insurance specialist.
Markel Specialty is now offering event cancellation and postponement policies and endorsements in select states. To learn more, including to see if Markel's event cancellation or postponement policy and endorsement is currently available in your state, please visit our communicable disease notice page.