Bridal party gift ideas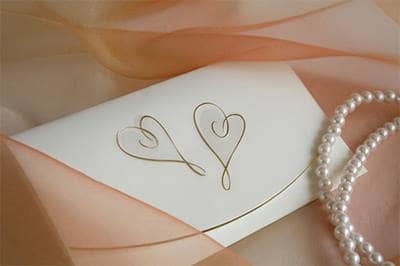 Your wedding party includes your closest family members and friends. They play a very important part not only on your special day, but in your life. That's why you want to give them a gift that will truly be memorable. We've put together a list of ideas your wedding party will love. Many of the items on the list can be monogrammed for that extra special touch.

5 categories of gift ideas for your wedding party
Gifts of comfort


Bridesmaids – silk robe, silk pillow case, silk eye mask, pajamas
Groomsmen – dress socks, moccasin slippers, lounge pants



Gifts for accessorizing


Bridesmaids – clutch purse, gemstone earrings, scarf
Groomsmen – magnetic tie clips, cufflinks, necktie



Useful gifts


Bridesmaids - stationary, compact mirror, water bottle, coffee mug, tote bag, journal, card case
Groomsmen – money clips, leather travel case, leather belt, collar stays, beer mug



Electronic gifts


Bridesmaids and groomsmen – portable phone charger, waterproof Bluetooth speakers, smart notebook, electric wine bottle opener, Bluetooth headphones, USB stick (loaded with special songs or photos of memories you shared), digital picture frame



Experience/hobby gifts


Bridesmaids – spa service, bath salts, hair and makeup for wedding, gardening tools or seedlings, interesting book, cookbook, bottle of wine (personalized label)
Groomsmen - golf outing, golf towel, golf club headcovers, golf balls, grilling book, BBQ toolset, electronic fish attractor, fisherman's tool kit
We hope these gift ideas help guide you to selecting just the right gifts for your wedding party.

As you prepare for your day, another tip to consider is buying wedding insurance. Markel offers wedding cancellation insurance, which reimburses you for lost deposits and non-refundable amounts if you have to cancel or postpone your wedding due to unforeseen circumstances such as extreme weather, venue bankruptcy, or vendor no-shows. Coverage can be purchased anytime at least 14 days before your event, and policies start as low as $130.

Markel also offers wedding liability insurance, protecting you from incidents outside of your control such as property damage to the venue or if someone gets injured at your event. Up to $2 million in wedding liability insurance can be purchased from Markel any time up to the day before your event. Policies start as low as $75.
Your wedding party includes your closest family members and friends. They play a very important part not only on your special day, but in your life. That's why you want to give them a gift that will truly be memorable. We've put together a list of ideas your wedding party will love. Many of the items on the list can be monogrammed for that extra special touch.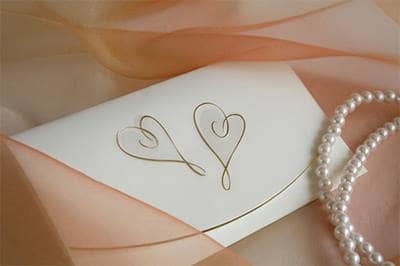 Was this helpful?
Wedding insurance policies as low as $75.
Get a fast, free wedding insurance quote online and get the protection and peace of mind you deserve. Or call +1.800.236.2453 to speak with a wedding insurance specialist.
Markel Specialty is now offering event cancellation and postponement policies and endorsements in select states. To learn more, including to see if Markel's event cancellation or postponement policy and endorsement is currently available in your state, please visit our communicable disease notice page.