Top wedding destinations for outdoor weddings by month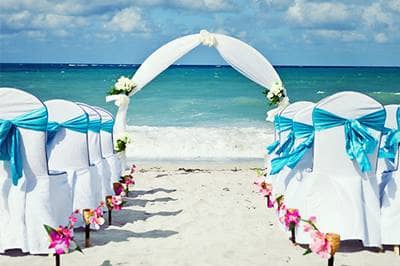 We've compiled a list of the most popular wedding destinations for outdoor weddings and which months are the best for weather, based on past climate data provided by the National Weather Service.
6 top wedding destinations and months with the best weather
Bahamas – November to April
Caribbean – December to May
Florida – March, April, October and November
Hawaii – March to July, October and November
Las Vegas – March, April, October and November
Mexico – October to May
Even with the best planning, extreme weather can still occur. Weddings can be a huge expense and purchasing event cancellation coverage can help protect you if the weather takes a major turn for the "worst." Markel offers wedding cancellation insurance, which reimburses you for lost deposits and non-refundable amounts if you have to cancel or postpone your wedding due to extreme weather such as a hurricane or tropical storm. Coverage can be purchased anytime up to 14 days before your event, and policies start.
We hope this list helps you prepare and book the perfect destination for your special day.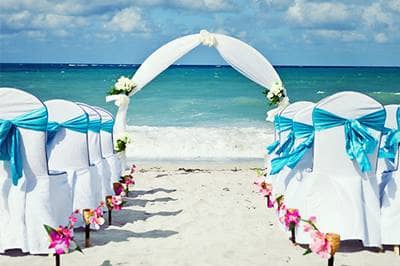 Was this helpful?
Wedding insurance policies as low as $75.
Get a fast, free wedding insurance quote online and get the protection and peace of mind you deserve. Or call +1.800.236.2453 to speak with a wedding insurance specialist.
Markel Specialty is now offering event cancellation and postponement policies and endorsements in select states. To learn more, including to see if Markel's event cancellation or postponement policy and endorsement is currently available in your state, please visit our communicable disease notice page.