I'm engaged! Now what?
As soon as he popped the question, the wedding bells started chiming and you started picturing your perfect day. Pretty soon though, the "engagement bliss" wears off and the questions start rushing in - How did he propose? Can I see your ring? Do you have a date picked? Do you want a big wedding? Have you looked into reception halls yet? You are suddenly thrown into the whirlwind of "Wedding World" and the little bit of free time you had before he popped the question, is now spent looking at bridal magazines and searching the internet for the best tips and advice on how to plan the perfect wedding.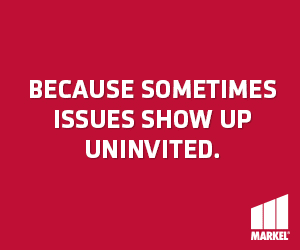 As you start to read through the numerous checklists and task lists on what to do first, you may notice that one task that seems to be the number one priority on all checklists: the wedding budget (and it is there for good reason!) The wedding budget is ultimately what sets the stage for all of the wedding decisions that go into planning your dream day.
According to Jonathan Rich, PhD, author of The Couple's Guide to Love and Money, the first three things you need to discuss in terms of setting up a wedding budget are:
How much the wedding will cost
Who is contributing (between the two of you and both sets of parents)
How much is each family putting in
Setting a realistic budget is the best way to manage your spending as you start to plan your wedding and help you know exactly what you can (and cannot) afford. According to
theknot.com
, brides (on average) can expect to spend 48 to 50% of their budget on reception expenses, 10 to 12% on photos/videos, 8 to 10% on flowers, 8 to 10% on attire, 8 to 10% on entertainment/music, 2 to 3% on invitations, 2 to 3% on gifts, and about 8% on miscellaneous expenses.
And as you start putting dollar amounts down next to each category, you'll see that those numbers can quickly add up. So quick in fact, the estimated average wedding in 2014 had a price tag of $26,444 according to a recent study conducted by The Wedding Report (December 2014). Given today's economy, investing over $26,000 in a one day event that will take place six, nine, or twelve months down the road can be a little scary. Especially when you consider the number of things that can happen before or during your big day that are beyond your control – your florist could suddenly go out of business, your fiancé could be deployed overseas, a tornado could destroy your reception hall 1 month before your wedding day, and the list goes on. Luckily today, engaged couples (and parents of engaged couples) have the luxury of protecting themselves so if your photographer suddenly goes out of business 3 weeks before your wedding, you are protected.
"Educating the wedding marketplace about the value wedding insurance is one of our main goals for 2015," says Amanda Newmeister, Product Manager at Markel event insurance. "We want couples to understand the value of a wedding insurance policy and the peace of mind it brings."
Wedding cancellation insurance provides:
Reimbursement for reception hall and location rentals, catering services, property and equipment rentals, and accommodations (including travel arrangements and accommodations for a honeymoon, if applicable)
Reimbursement if the wedding needs to be postponed or cancelled for a covered reason (including but not limited to natural disasters such as earthquakes and hurricanes)
Coverage for lost wedding rings, damage to special wedding attire, vendor no-shows, lost or damaged photography, videography, and wedding gifts.
In addition to natural disasters, other unforeseen circumstances covered include vendor bankruptcy, illness, and military deployment.
And while purchasing wedding insurance is one more expense to add to the wedding budget, the actual cost of a policy is relatively inexpensive when compared to the overall wedding budget. The average cost of a wedding insurance policy is approximately $200 and can range anywhere from $75 - $400 (depending on location and coverage options), or less than 1% of your total wedding budget. Even still, it's an expense to consider - much like gratuity, taxes, postage, delivery charges, and other expenses that are not as fun to think about and can be forgotten. These smaller, forgotten expenses are usually the ones that tend to cause the most stress and anxiety – but they don't have to. Remember that setting up your wedding budget doesn't happen overnight. It takes time, patience, and a little bit of research. If you start to feel overwhelmed – it's OK. Take a deep breath and relax. This exciting time in your life and you should enjoy it!
Was this helpful?
Wedding insurance policies as low as $75.
Get a fast, free wedding insurance quote online and get the protection and peace of mind you deserve. Or call +1.800.236.2453 to speak with a wedding insurance specialist.
Markel Specialty is now offering event cancellation and postponement policies and endorsements in select states. To learn more, including to see if Markel's event cancellation or postponement policy and endorsement is currently available in your state, please visit our communicable disease notice page.