Tips for your first wedding dance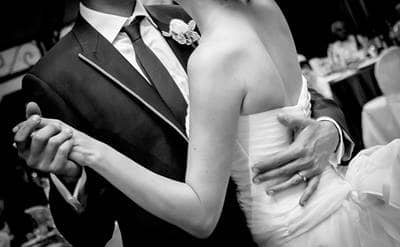 All eyes will be on you at your wedding reception as you take to the floor for your first dance as a married couple. Your first dance is meant to be dazzling and magical and displays just how much in love you are. To help guide you, we put together a list of tips to make your wedding dance memorable for both you and your guests.
5 tips for the perfect wedding dance
Determine your style

Do you want to portray beauty, elegance, passion, romance or excitement? Different dances will evoke different emotions. The Waltz signifies beauty and elegance. It's an unforgettable ballroom dance where you glide across the dance floor. Whereas the Tango is a ballroom dance that is passionate and exciting with dramatic and sharp movements. Whether you choose the Cha-Cha, Two-step, Swing, Tango, Waltz or just wing it, you'll want to make sure the two of you are in step.

Take a dance class

Many couples find dancing together a great bonding experience. It's a good way to prepare for your first dance. You may choose to learn the steps of a certain dance or learn how to dance together, so your movements flow. It can be as simple as getting basic dance moves down such as where to place your hands, how to hold your partner, and how to turn and spin, so you aren't tripping over each other's feet. A good time to sign up for dance lessons is three months prior to your wedding.

Choose the right song

When selecting your first dance song, choose one that means something to you as a couple. This will help you relax and get lost in the moment. A song that resonates with you will help to create natural movement from the two of you. It's a good idea to pick a song that is less than three minutes long as anything longer will feel like an eternity for both you and your guests. You can choose to take a dance class with the song to learn new steps or you can practice dancing to the song at home to help you feel more at ease.

Keep it simple

Learning a complete dance from start to finish can be overwhelming, but incorporating a few exciting moves into your first dance can be just what you need to spice it up. Consider a few twirls and a dip in sync with the beat of the song – these moves also make for great photos.

Make sure you can move

Some times the bride's dress can restrict movement. The bride may want to practice some dance moves in her dress prior to the first dance. There is nothing worse than finding out that you can't lift your arms as you are starting your spin or that your gown is too long and causing you to stumble.
We hope this list of tips guides you in perfecting your first dance as a married couple.
As you prepare for your wedding day, another tip to consider is buying wedding insurance. Markel offers wedding cancellation insurance, which reimburses you for lost deposits and non-refundable amounts if you have to cancel or postpone your wedding due to unforeseen circumstances. Markel's cancellation coverage also protects you against such instances as stolen gifts, a wrecked gown, lost wedding rings and more. Coverage can be purchased anytime at least 14 days before your event, and policies start as low as $130.
In addition, Markel offers wedding liability insurance, protecting you from incidents such as property damage to the venue or injury to a guest – including if one of your guests trips on the dance floor and breaks his or her leg. Up to $2 million in wedding liability insurance can be purchased from Markel any time at least 1 day before your event and covers your ceremony and reception, rehearsal and setup/takedown. Policies start as low as $75.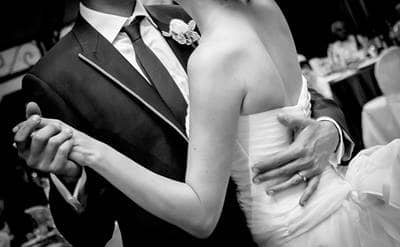 Was this helpful?
Wedding insurance policies as low as $75.
Get a fast, free wedding insurance quote online and get the protection and peace of mind you deserve. Or call +1.800.236.2453 to speak with a wedding insurance specialist.
Markel Specialty is now offering event cancellation and postponement policies and endorsements in select states. To learn more, including to see if Markel's event cancellation or postponement policy and endorsement is currently available in your state, please visit our communicable disease notice page.