5 tips to help get in shape for your wedding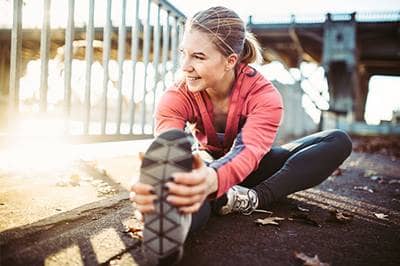 Your perfect day is approaching and you want to look and feel amazing. The thought of photos that last forever and having all eyes on you can be daunting. To help you feel comfortable in your own skin and rock that gorgeous dress of yours, we've put together some tips on how to look amazing and feel energized on your big day.
Set realistic goals

It is important to know what you would like to accomplish. Ask yourself: Do I want to lose weight? If so, how many pounds? Do I want to tone? What areas? Do I want more energy? Once you know what you'd like to accomplish, setting realistic goals will keep you on track. An example of a realistic goal would be: "I will lose 5 pounds, strengthen my tummy muscles and have the energy to dance all night on my wedding day.

Make a plan

After you have set realistic goals, you will want to make a plan on how you are going to reach them. Are you going to change your eating habits? How many times per week are you going to work out? A sample plan can be: "I will work out three times per week at the gym alternating between cardio and strength training. I will decrease my junk food intake and ramp up the leafy greens and healthy snacks."

Designate a space for workouts

Think about how and where you will work out. Does it make sense for you to join a gym? Do you want to walk or run outside? Should you work out at home? Buy workout DVDs? Take exercise classes? Knowing how and where you will work out ahead of time will make it easier for you to commit to your goal.

Create a meal plan

If eating healthier is part of your overall "best me I can be" wedding plan, people who have the most success often create meal plans. Following a meal plan can set you up for success because you will be less likely to reach for that donut if you already have a healthy snack ready to eat. Creating a meal plan includes writing out all of your meals for the week and what ingredients you will need to buy. Once you have a plan, you can grocery shop and prepare your meals. In addition, consider cleaning out your cabinets of all the unhealthy food, so it's not so tempting.

Ask for support

Having someone by your side to help motivate you can make a world of difference. You can ask a friend to check in on you or work out with you. Someone who holds you accountable to your goals can be motivation in itself.
We hope these tips help you be healthier for your wedding day. Just remember to check with your doctor if you have underlying health concerns or if your goals require drastic changes to your current lifestyle.
As you prepare for your day, another tip to consider is buying wedding insurance. Markel offers wedding cancellation insurance, which reimburses you for lost deposits and non-refundable amounts if you have to cancel or postpone your wedding due to unforeseen circumstances such as extreme weather, venue bankruptcy, or vendor no-shows. Coverage can be purchased anytime at least 14 days before your event, and policies start as low as $130.
Markel also offers wedding liability insurance, protecting you from incidents outside of your control such as property damage to the venue or if someone gets injured at your event. Up to $2 million in wedding liability insurance can be purchased from Markel any time up to the day before your event. Policies start as low as $75.
Call 1-855-480-9757 to get a free, no obligation event insurance quote and learn more.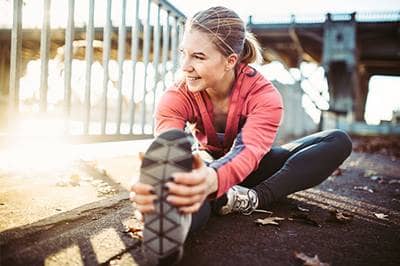 Was this helpful?
Wedding insurance policies as low as $75.
Get a fast, free wedding insurance quote online and get the protection and peace of mind you deserve. Or call +1.800.236.2453 to speak with a wedding insurance specialist.
Markel Specialty is now offering event cancellation and postponement policies and endorsements in select states. To learn more, including to see if Markel's event cancellation or postponement policy and endorsement is currently available in your state, please visit our communicable disease notice page.