Tips for planning an environmentally friendly wedding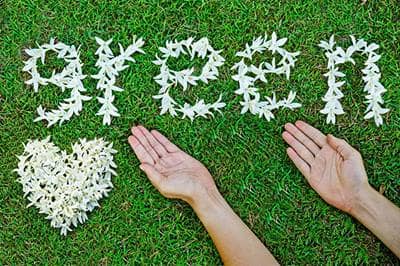 Going green for your wedding is a great way to reduce your footprint on the planet and educate your guests at the same time. You can be as eco-friendly as you would like – from the invitations to the place settings and everything in between. Let's take a look at some ways you can incorporate green elements into your wedding.
9 Tips for a green wedding
Invitations

Many weddings include save-the-dates and invitations with response cards, reception cards, accommodation cards, and directions. One way to reduce the amount of paper in the invitation is to create a website for saving the date, accommodations and directions. The website can be updated as you have more information to provide. In addition, a one-page wedding invitation with a detachable response card can cut down on waste and save trees. Recycled paper or paper made from hemp or fiber can be used for all your paper needs and often times are just as beautiful as a typical paper invitation. Another thing to consider is using calligraphy to eliminate the use of harsh chemicals used during the printing process. If you want a "true green wedding", electronic correspondence for all wedding communications is the most environmentally friendly option.

Travel

Guests traveling to your wedding by car are adding pollutants into the environment and increasing fuel consumption - although it's a small footprint, it's still a footprint to keep in mind. Choosing a centralized location that is convenient for the majority of your guests can cut down on travel time (and pollutants) for your guests. Also holding the ceremony, reception and overnight accommodations at the same venue or within walking distance is eco-friendly. If that is not possible, consider organizing a carpool or renting a fuel-efficient bus to transport your guests from each venue.

Green Venues

Many wedding venues are jumping on board to offer green solutions. Look for a venue with a Green Seal of approval; these venues are conserving energy and using environmentally responsible products and services. Be sure to research and ask questions of each venue before you book. Working together with your reception/ceremony location can help you select the best green options for your wedding. These can include using reusable linens and china versus disposables. You can also choose to use a hall or space that would benefit charitably, such as a local nature center. Having your wedding at a nature center, beach, park, garden, museum, or farm can be a great way to support green places.

Caterers

Choose a caterer that uses in-season organic and locally grown food. This supports local farmers and reduces your carbon footprint, as the food isn't traveling from afar. To prevent further waste, see if your caterer can provide leftover food to local shelters. In addition, choose local beverage suppliers, such as a local winery or a microbrewery.

Flowers

To be eco-friendly, you will want to also select in-season organic and locally grown flowers. Flowers that are sprayed with pesticides are harmful to you and others. In addition, flowers that must be transported increases fuel consumption. To be extra green, consider choosing plants for your centerpieces that your guests can take home and replant in their yards. This cuts down on the waste of flowers that will die within a few days. If you do use cut flowers, you can reuse the flowers from your ceremony at your reception. Choose to arrange the bouquets in a vase at each table. You also can donate your flowers after your wedding to a hospital to brighten up someone's room.

Attire

Many designers are now offering eco-couture dresses made with natural fabrics such as organic cotton and hemp silk, which replaces synthetic material. As another option, consider buying a vintage wedding dress or wear a family member's wedding dress altered to fit you. Let your bridesmaids choose a dress that they like in your color pallet – that will increase their changes of truly wearing it again. After the wedding, donate your dress to a bride in need via an organization such as Brides Across America or sell your dress to another bride.

Decorations

There are many ways to incorporate sustainable elements into your décor, such as using soy candles for your candlelight. Soy candles are cleaner and made from a renewable resource. Another eco-friendly element is bamboo. A bamboo stalk arrangement makes for an elegant centerpiece. Seashells or pretty stones can also be used. You can find vases, candleholders, mirrors and other décor at your local second hand store.

Wedding Registry

Take a good look at what it is you really need for your household. When you register for what you need instead of what you want, you cut down on waste. Many stores now offer eco-friendly products you can register for. Not only will you get a jumpstart on living sustainably, but you will also educate your guests on what products are green.

Favors

If wedding favors are a "must" for your wedding, keep it simple. Highly-personalized favors likely involve printing and shipping. Some green favors for your guests include, seedlings, small plants, soy candles, or a donation in their name to a charitable cause. Another option would be to eliminate favors altogether.
Going green for your wedding makes an impact on the earth and sets a good example for your guests.
As you prepare for your green wedding day, another tip to consider is buying wedding insurance. Markel offers wedding cancellation insurance, which reimburses you for lost deposits and non-refundable amounts if you have to cancel or postpone your wedding due to unforeseen circumstances such as extreme weather, venue bankruptcy, or vendor no-shows. Coverage can be purchased anytime at least 14 days before your event, and policies start as low as $130.
Markel also offers wedding liability insurance, protecting you from incidents outside of your control such as property damage to the venue or if someone gets injured at your event. Up to $2 million in wedding liability insurance can be purchased from Markel any time up to the day before your event. Policies start as low as $75.
Call 1-855-480-9757 to get a free, no obligation event insurance quote and learn more.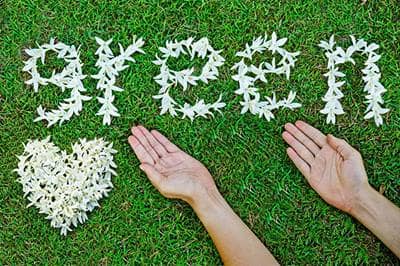 Was this helpful?
Wedding insurance policies as low as $75.
Get a fast, free wedding insurance quote online and get the protection and peace of mind you deserve. Or call +1.800.236.2453 to speak with a wedding insurance specialist.
Markel Specialty is now offering event cancellation and postponement policies and endorsements in select states. To learn more, including to see if Markel's event cancellation or postponement policy and endorsement is currently available in your state, please visit our communicable disease notice page.