25 questions to ask a travel agent planning your honeymoon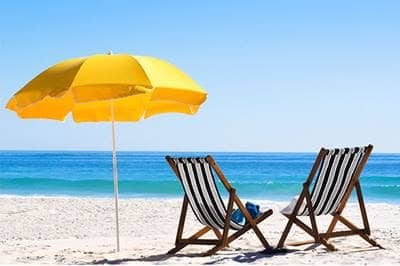 Travel agents are great resources who can provide expert advice and be an advocate for you as you plan your honeymoon. They often times can get you great deals and take care of the little details that you might not have otherwise thought of. To guide you in your travel agent search, we put together a list of questions to ask potential travel agents.
25 important questions to ask a travel agent
Are they available to help you plan?
How long have they been in business?
Do they have a business license?
How do they get paid? Is there a fee to you, and if so, what is it?
Do they specialize in honeymoon planning?
How many honeymoons have they planned?
Are they familiar with the best places to travel the time of year you would like?
What services does the travel agent offer?
If they provide full-service planning, what do they need from you?
Can they help you stay within budget?
Do they get discounts at certain resorts?
Have they traveled to any of the resorts they recommend?
What is their favorite place to visit?
Do they have photographs or websites for the resorts they have booked in the past and recommend?
Do any resorts provide special perks for honeymooners (champagne, chocolates, etc.)?
Can they recommend activities to do while on your honeymoon?
Do they coordinate transportation?
How can you reach them while on your trip in case of emergency?
Do they offer trip insurance?
What types of documentation is necessary for your trip (domestic and international)?
Can they provide references?
What is the total cost and what is required for a deposit?
Do they offer payment plans?
What type of payment can they take – cash, check, credit card?
What it their refund or travel change policy (including if the wedding is called off)?
We hope this list of questions helps guide you in planning your honeymoon.
If you have to cancel your wedding due to unforeseen circumstances like your venue going bankrupt or extreme weather occurring the day of your event and this forces you to cancel or postpone your honeymoon, Markel offers wedding cancellation insurance. Markel's cancellation coverage can cover lost deposits and non-refundable amounts for your honeymoon if your wedding is cancelled due to unforeseen circumstances. It also covers stolen gifts, a wrecked gown, lost wedding rings and more. Coverage can be purchased anytime at least 14 days before your event, and policies start as low as $130.
In addition, Markel offers wedding liability insurance, protecting you from incidents such as property damage to the venue or injury to a guest. Up to $2 million in wedding liability insurance can be purchased from Markel any time at least 1 day before your event and covers your ceremony and reception, rehearsal and setup/takedown. Policies start as low as $75.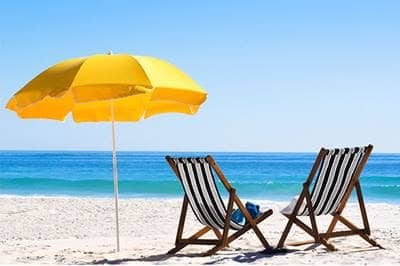 Was this helpful?
Wedding insurance policies as low as $75.
Get a fast, free wedding insurance quote online and get the protection and peace of mind you deserve. Or call +1.800.236.2453 to speak with a wedding insurance specialist.
Markel Specialty is now offering event cancellation and postponement policies and endorsements in select states. To learn more, including to see if Markel's event cancellation or postponement policy and endorsement is currently available in your state, please visit our communicable disease notice page.