5 ideas to make your wedding more memorable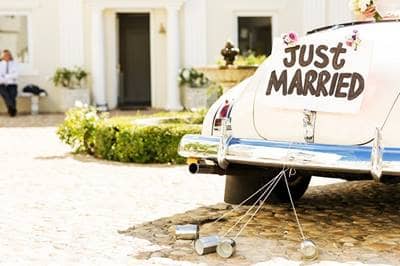 Where did you meet your fiancé?

If you met your fiancé in a certain city or a unique place, you may consider incorporating food or drink native to that location into your wedding. For example, let's say you met in Milwaukee. You could provide only Miller beer at your reception and serve fried cheese curds as an appetizer. You can include local fare in many aspects of your wedding.

What activity do you and your fiancé enjoy doing together?

Incorporating aspects of an activity you like can also be quite memorable for your guests. Perhaps, the two of you are movie buffs. Provide cards containing movie trivia at the guest tables. This is also a great way for your guests to break the ice particularly if they are sitting with others they do not know. If you and your fiancé enjoy the theater, consider having a fun photo booth with props where your guests can pretend to be actors and actresses. Your guests will find this to be fun and you'll get some great photos to cherish.

Do you or your fiancé have a hobby?

Hobbies are great for inspiration. If one of you plays in a band for fun, for example, you can have your guests sign an instrument instead of a guest book. Or do you love baseball? Have your guests sign baseballs instead of a guest book. One of you may enjoy photography – you can use your original photos as décor around the reception hall. A groom's cake is another way to add a special touch to your wedding. The groom's cake is a gift from the bride to the groom that reflects his personality and is displayed next to the wedding cake. The groom may love golf.Have a cake made of rolling greens. This cake is sure to get your guests' attention.

What do you or your fiancé do for work?

Work is a very big part of your life. If you truly enjoy what you do, why not include an aspect of it in your wedding? You could be an amazing dance instructor. In this case, you can choreograph an awesome routine for your first dance or for your wedding party. Guests will love this! Or if one of you is a dentist, have your cake designed in the shape of a tooth. Now that's unique.

Do you have a favorite gift given to each other?

Maybe there is a gift that is very special to both of you. Perhaps, it was a playlist with all your favorite love songs. Instead of having guests clink your glasses to get you to kiss, have them pick a love song from a list and sing it to you from their table. Is there a flower that your fiancé always buys for you? Consider giving one of these flowers to each guest or including them in unique ways for your wedding day.
We hope these tips help you plan the perfect wedding that you and your guests will remember for years to come. As you prepare for your wedding day, another idea to consider is buying wedding insurance. Protect yourself and your guests for as low as $75. Get a free, no-obligation quote.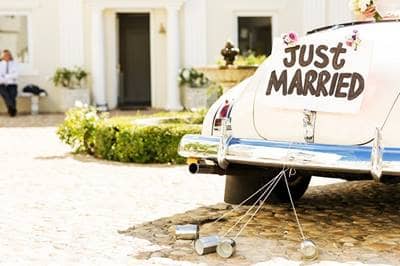 Was this helpful?
Wedding insurance policies as low as $75.
Get a fast, free wedding insurance quote online and get the protection and peace of mind you deserve. Or call +1.800.236.2453 to speak with a wedding insurance specialist.
Markel Specialty is now offering event cancellation and postponement policies and endorsements in select states. To learn more, including to see if Markel's event cancellation or postponement policy and endorsement is currently available in your state, please visit our communicable disease notice page.