Plan a perfect reception your wedding guests will never forget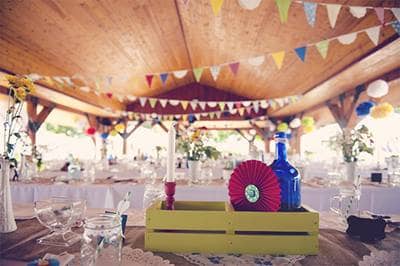 5 tips for planning the perfect wedding reception
Visit the reception venue as many times as you need.

When you visit the reception space, you get a sense of the room so you can visualize the décor. Walk through the floor plan. Ask to visit when the venue is decorated for another wedding and view photos from past weddings. See what has worked well in the past. Take note of areas to highlight, such as entryways and staircases. You may want to consider accenting these areas with flowers, lighting, or other wedding decorations.

Choose colors that work in the space.

When you visit your venue, make sure you take note of the different colors in the room. You can then choose complimentary colors for subtle accents within your invitations, centerpieces, flowers, ribbons, linens, and other décor. Using complementary colors can help pull your entire wedding reception together.

Light up the room.

Make sure you discuss lighting options. Lighting can really dress up a room and create the right ambiance. In addition to including candles in your centerpieces, you can discuss hanging light options in designated areas. Dim lighting is perfect to create a romantic setting. Also discuss lighting with your DJ. Brighter lights on the dance floor can create the right energy you want to get your guests moving.

Put thought into the seating.

Work with the venue to create the most comfortable seating arrangements for your wedding guests in terms of space. You don't want to overcrowd the tables or the room. There should be ample space between tables and between each guest to ensure your guests aren't bumping into each other.

The extra touches will be appreciated.

A great wedding reception starts and ends with making sure your guests are happy. It's the thoughtful extras that can make your wedding one of the best people have attended. Consider greeting people at each table instead of having a long receiving line. This allows your guests to get a drink, settle in, and get comfortable. Consider offering another food option later in the evening. After people have been cutting loose on the dance floor for a while, they may appreciate some extra fuel. You can offer finger sandwiches, desserts, and other lighter fare. Make sure people giving the toasts aren't rambling on. There's nothing worse than lengthy speeches that seem to never end. Offer a basket of slippers or flip flops by the dance floor. Guests with uncomfortable shoes will thank you. Have a bridal basket in both the men's and women's restrooms that offer such things as mints, dental floss, and even stain remover wipes. These thoughtful gestures will help to make your reception that much nicer.
We hope this wedding advice will help you plan the perfect wedding reception that you and your guests will remember for years to come. As you prepare for your wedding day, another idea to consider is buying wedding insurance. Markel offers wedding cancellation insurance, which reimburses you for lost deposits and non-refundable amounts if you have to cancel or postpone your wedding due to unforeseen circumstances such as extreme weather, venue bankruptcy, or vendor no-shows. Coverage can be purchased anytime at least 14 days before your event, and policies start as low as $130.
Markel also offers wedding liability insurance, protecting you from incidents such as property damage to the venue or if someone gets injured at your event. Up to $2 million in wedding liability insurance can be purchased from Markel any time up to the day before your event. Policies start as low as $75.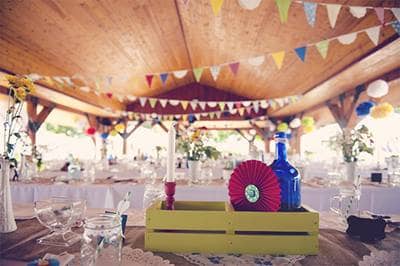 Was this helpful?
Wedding insurance policies as low as $75.
Get a fast, free wedding insurance quote online and get the protection and peace of mind you deserve. Or call +1.800.236.2453 to speak with a wedding insurance specialist.
Markel Specialty is now offering event cancellation and postponement policies and endorsements in select states. To learn more, including to see if Markel's event cancellation or postponement policy and endorsement is currently available in your state, please visit our communicable disease notice page.