Preparing for your wedding during hurricane season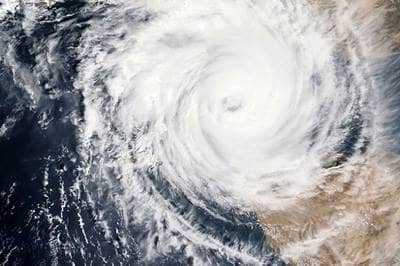 Are you planning your wedding during hurricane season on the coast or in an area where hurricanes can make landfall? If so, there are some important things to think about and precautionary measures you should take as you plan for your big day. We've put together some tips to help you along the way.
6 tips for wedding planning in a hurricane-prone area
Questions to ask vendors

Make sure you sit down with your venue and vendors to discuss what will happen if a hurricane were to occur on or before your wedding day. What happens if the venue is damaged? Even if the venue would still be able to accommodate the wedding – what if guests were unable to get there due to cancelled flights and road closures? What if the bridal store where your wedding gown is flooded and your dress was ruined? What if your photographer's equipment was severely damaged during the hurricane and they could no longer make your day? Are you able to move the wedding to another date? Would you be able to get your money back? Will they recommend other vendors to accommodate you?

Natural disaster clause

Carefully review all of your contracts including your venue and all of your hired vendors. Make sure the contract includes a natural disaster clause. This will void the contract and entitle you to a refund should a hurricane occur. Be sure the contract clearly states if it will be a full refund or partial. The vendors may try to recoup any costs they have already incurred.

Rescheduling clause

Be sure to add a rescheduling clause to your contract which allows you to move the date of your wedding without losing your deposit or incurring any additional fees.

Wedding insurance

Weddings are a big expense and purchasing wedding cancellation coverage can help protect you if the weather takes a major turn for the "worst." Markel offers wedding cancellation insurance, which reimburses you for lost deposits and non-refundable amounts if you have to cancel or postpone your wedding due to extreme weather such as a hurricane. Coverage can be purchased anytime up to 14 days before your event, and policies start as low as $130. Call 1-855-480-9757 to get a free event insurance quote and learn more.

Contingency plan

Create a Hurricane Plan months in advance to be prepared in the case of an impending hurricane. This will save you the stress that accompanies scrambling for solutions the week of your wedding when the forecast for your special day is actually revealed. Preparing a Hurricane Plan ahead of time gives you the flexibility for alternative options to keep you and your guests informed and safe. If there is not a mandatory evacuation for the city or town where your wedding is occurring and you are moving forward with your wedding, consider including in your plan venue changes, alternate routes in case of road closures, and time delays to your original schedule. Designate a point person for alerting guests (and your vendors) for all changes.

Keep guests informed

Create a wedding website and include the link within your wedding invitations. The website can include all the great moments in your courtship and wedding details as well as a place to post information should plans change due a pending hurricane.
We hope these tips help you plan ahead in case of a hurricane.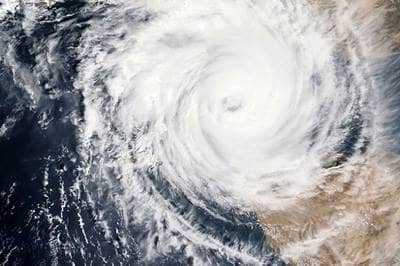 Was this helpful?
Wedding insurance policies as low as $75.
Get a fast, free wedding insurance quote online and get the protection and peace of mind you deserve. Or call +1.800.236.2453 to speak with a wedding insurance specialist.
Markel Specialty is now offering event cancellation and postponement policies and endorsements in select states. To learn more, including to see if Markel's event cancellation or postponement policy and endorsement is currently available in your state, please visit our communicable disease notice page.