Tips to attract more couples to your venue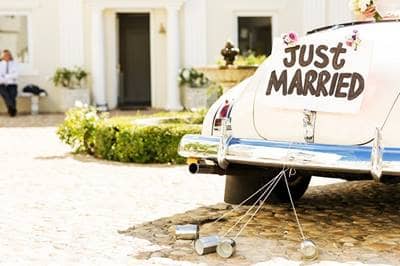 5 tips to attract more couples
Partner with other wedding vendors

Before a couple secures their reception venue, there may be other vendors they will seek out first, such as bridal gown boutiques or jewelry stores for rings. Ask these local businesses if they will partner with you to cross-promote services. You could leave flyers marketing a free wine basket, spa discount, brunch, romantic dinner or wine tasting at your venue when a couple comes to look at your space. You can also create an attractive offer or package if they book your venue such as including a chocolate fountain for free or discounting the cost per plate if the couple is referred by one of your wedding vendor partners.

Offer discounts for other days of the week and off-peak months

Saturday is the most popular day to get married. Consider offering a significant discount on other days of the week to attract more business such as Fridays or Sundays. In addition, discounting the least popular months of (January, February and March) could help you fill your calendar.

Provide impeccable service

Planning a wedding can be stressful for the bride and groom, so helping to make their experience a pleasant one may just earn you more business. Competition can be fierce in the wedding venue business and many couples will not wait around for replies. Responding promptly and courteously can help your business. Being upfront and transparent are key as well. Hidden costs can damage your reputation. In this day and age, it is easy for people to spread bad reviews on social media, so it is important to provide top-notch service at every touch point you have with the couple beginning with the very first contact. If the bride and groom are happy with the service they received at your venue, chances are they will tell their family and friends.

Host a wedding fashion show fundraiser

Reception venues are perfect places to host fundraisers. Consider organizing a wedding fashion show fundraiser to support a local charity. Partner with bridal boutiques, jewelers, florists, photographers, bakers and other wedding venues to showcase services. Contact the local media for publicity and spread the word via social media. The more publicity you can garner for your venue, the more couples you will attract.

Host a wedding show or workshop

Instead of exhibiting at someone else's wedding show, host one at your venue. Contact local wedding vendors to exhibit at your show. Vendors can promote the show within their own businesses. Another idea is to organize a wedding workshop where a bride can obtain wedding planning ideas. You can also offer a workshop for engaged couples to connect on a deeper level before marriage. Getting the bride and groom into your venue is a great way to drum up more business.
We hope these tips help guide you in the right direction for more business. And once you gain these clients, make sure your clients are protected with wedding insurance.
Markel Specialty offers event liability insurance to hosts and honorees, protecting from incidents such as property damage to the venue or injury to a guest. Up to $2 million in event liability insurance can be purchased by your client from Markel Specialty any time at least 1 day before the event. Policies start as low as $75.
By offering event insurance, it will not only protect your clients, but it can also protect you by potentially decreasing your own business liability risk for accidents due to negligence of the event host or honoree. Markel Specialty's event insurance is an easy and affordable solution for your clients – a free event insurance quote takes only a few minutes online or on the phone – that will help protect your clients (and you).
Free client materials! We can provide you with free brochures to help raise your clients' awareness of the benefits of event liability insurance.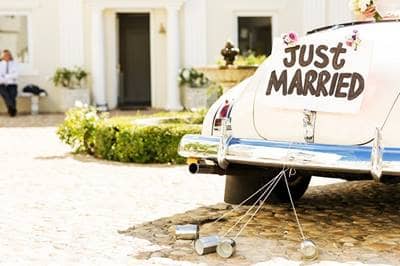 Was this helpful?